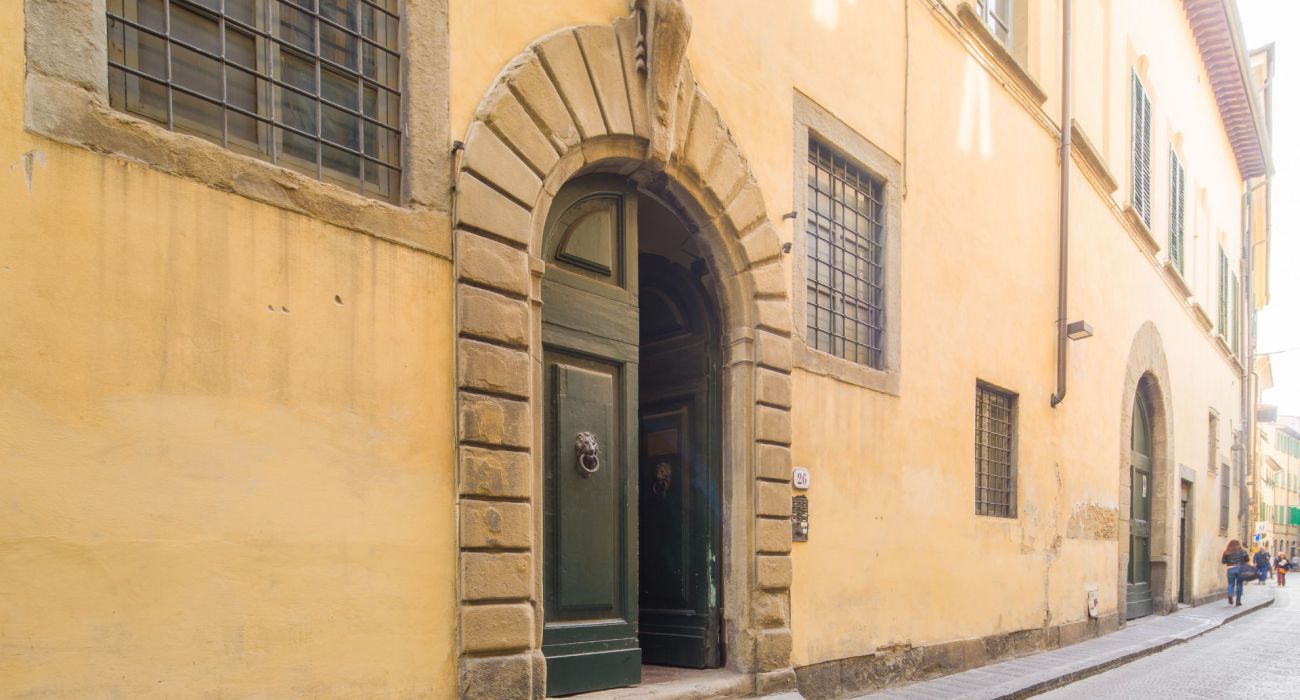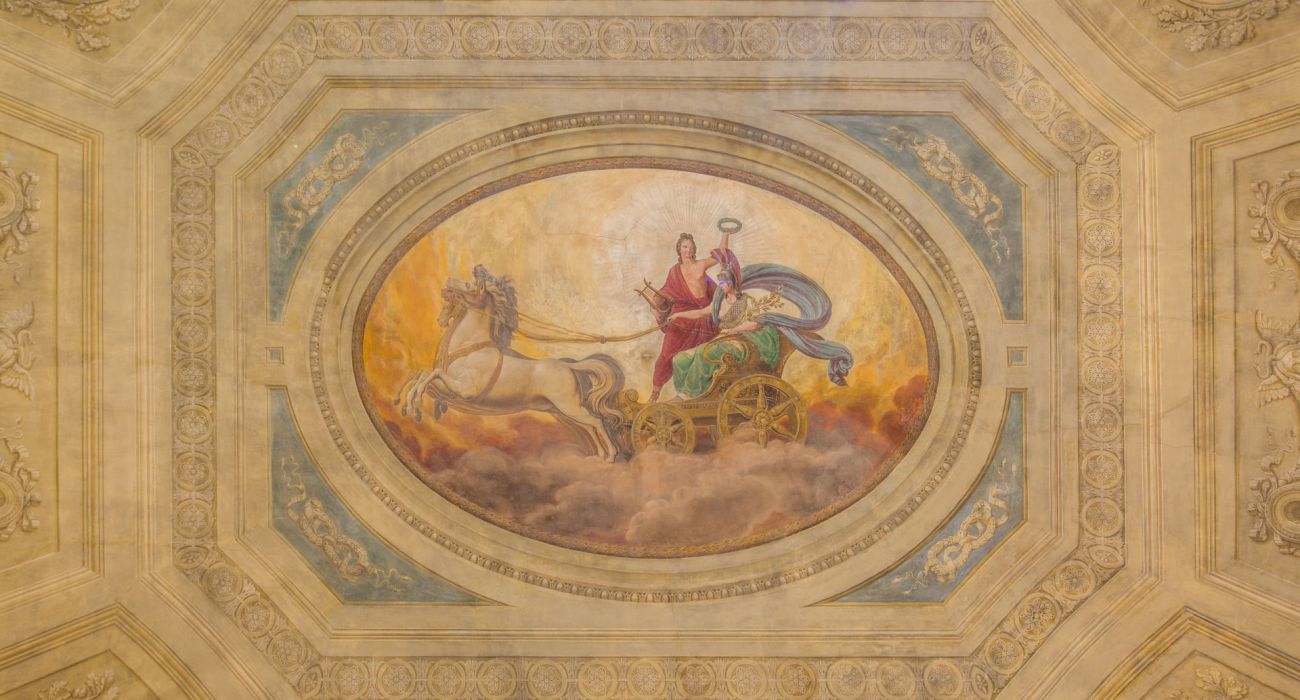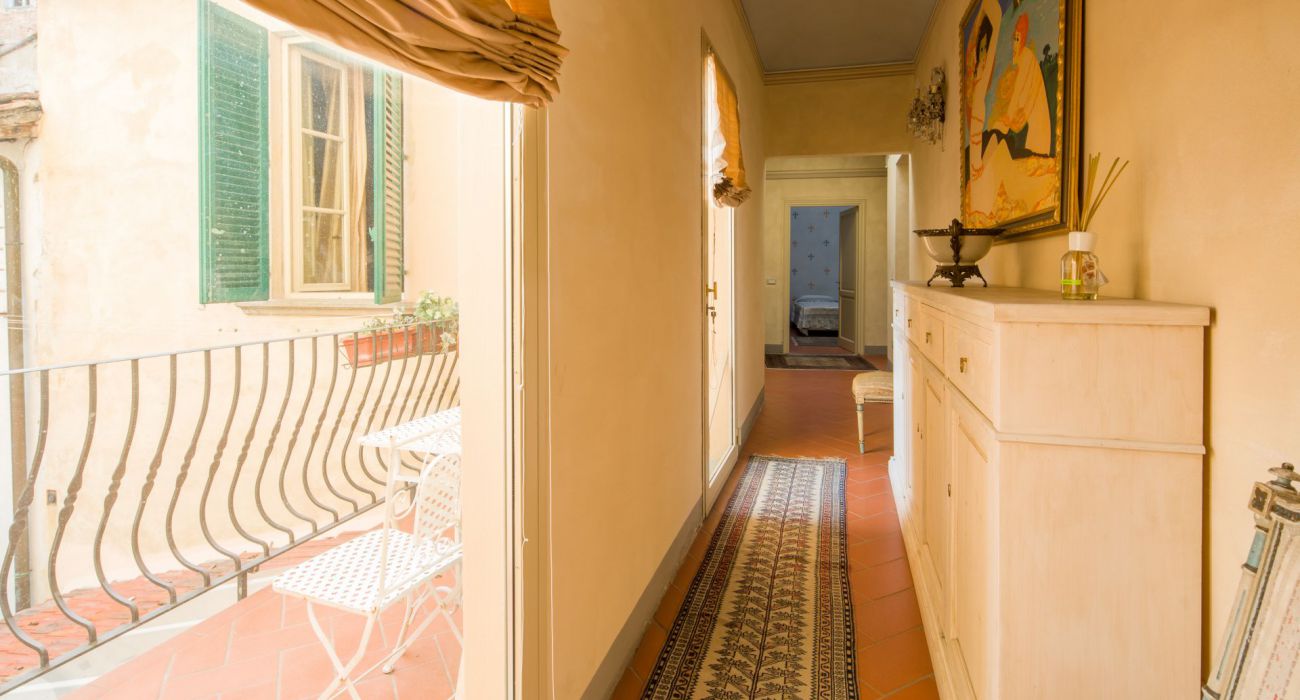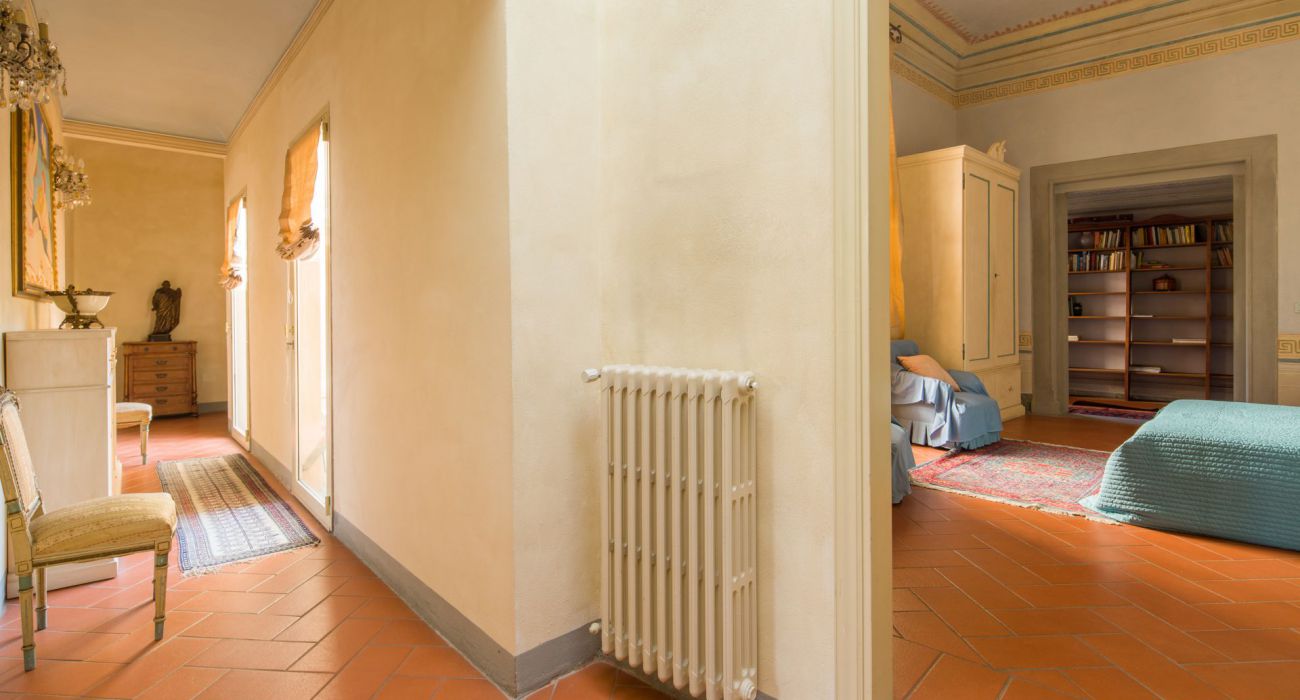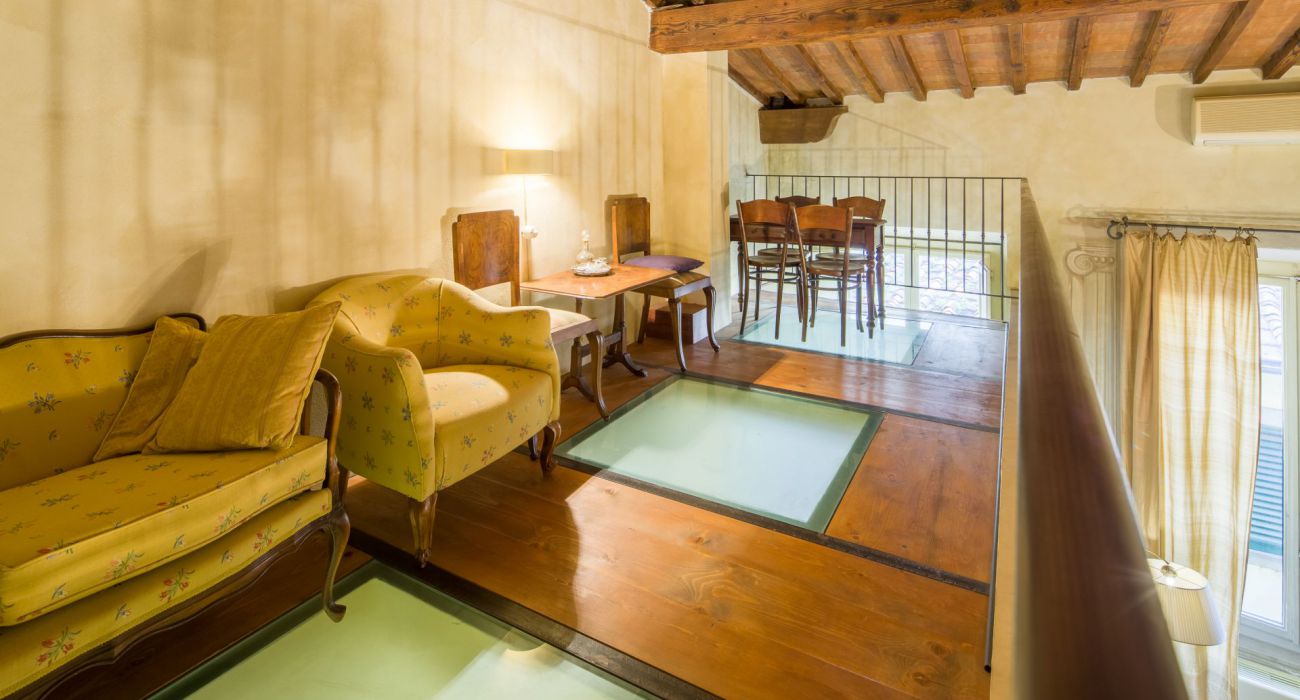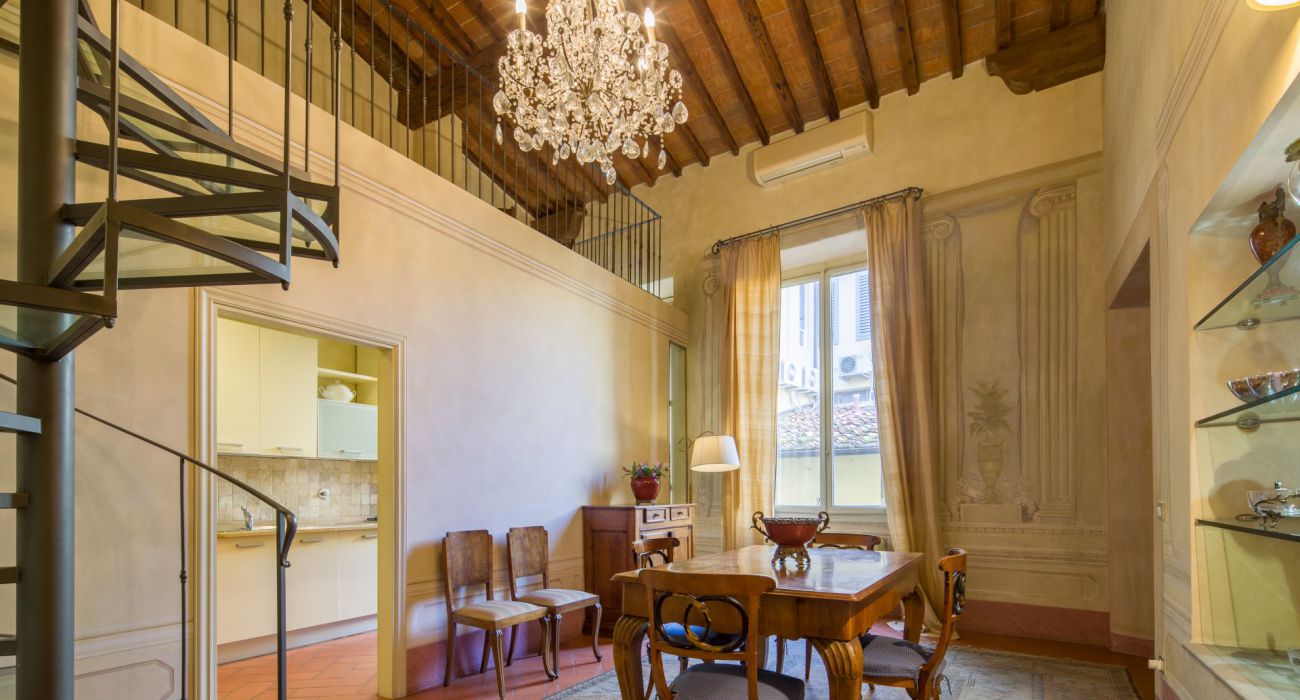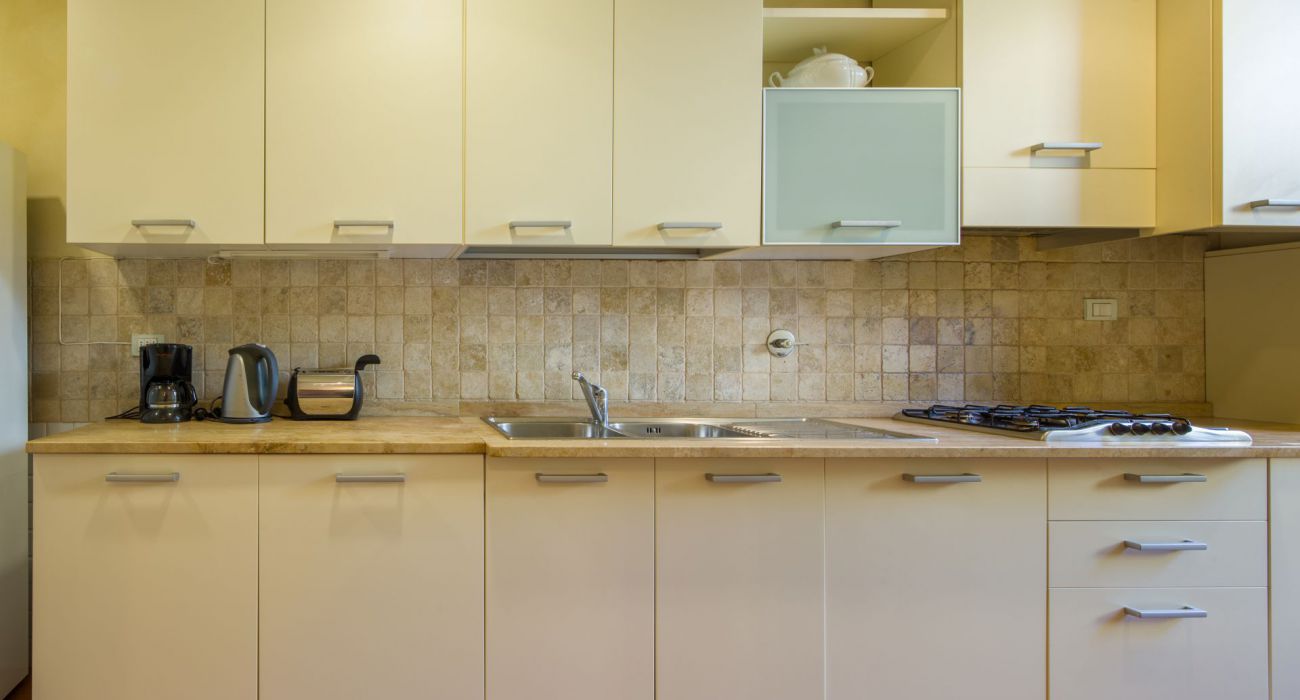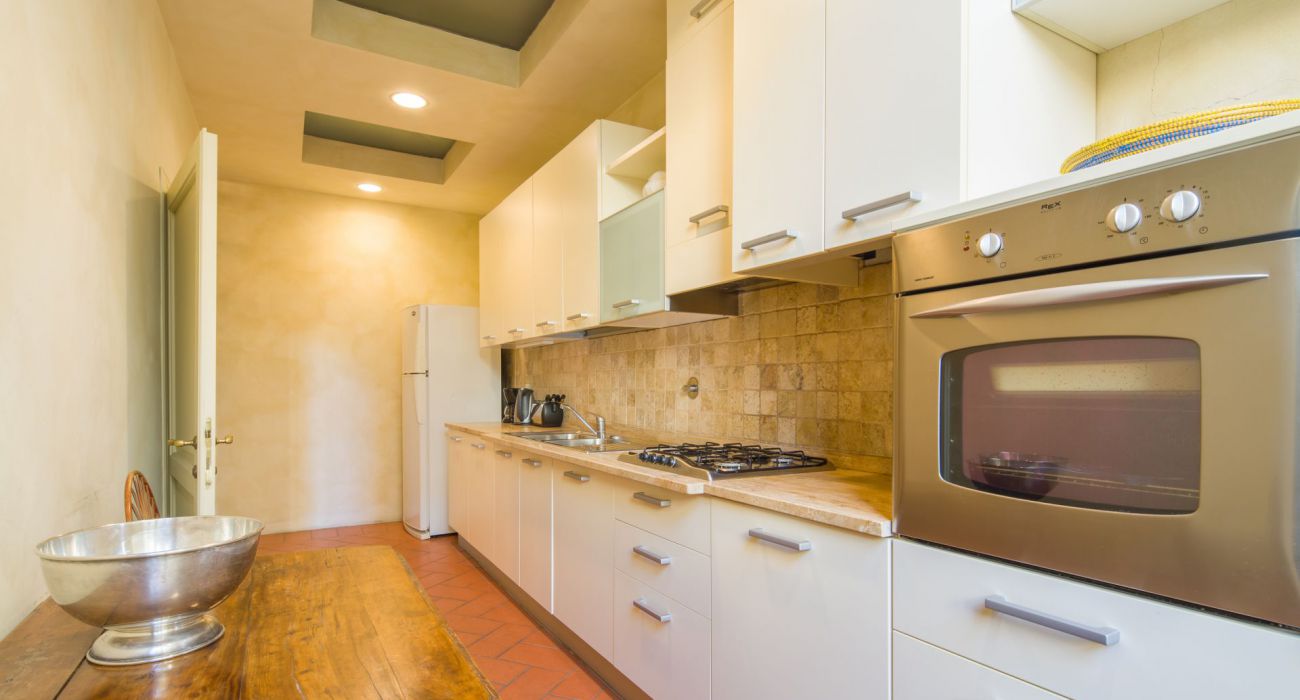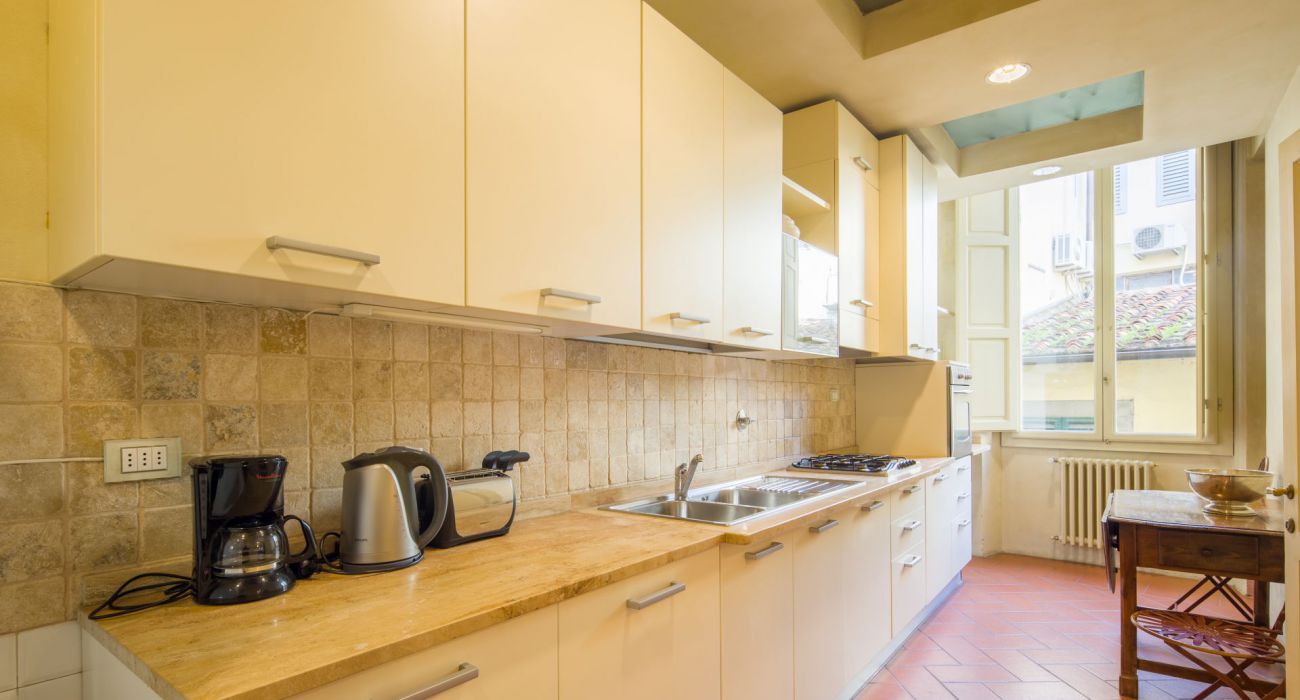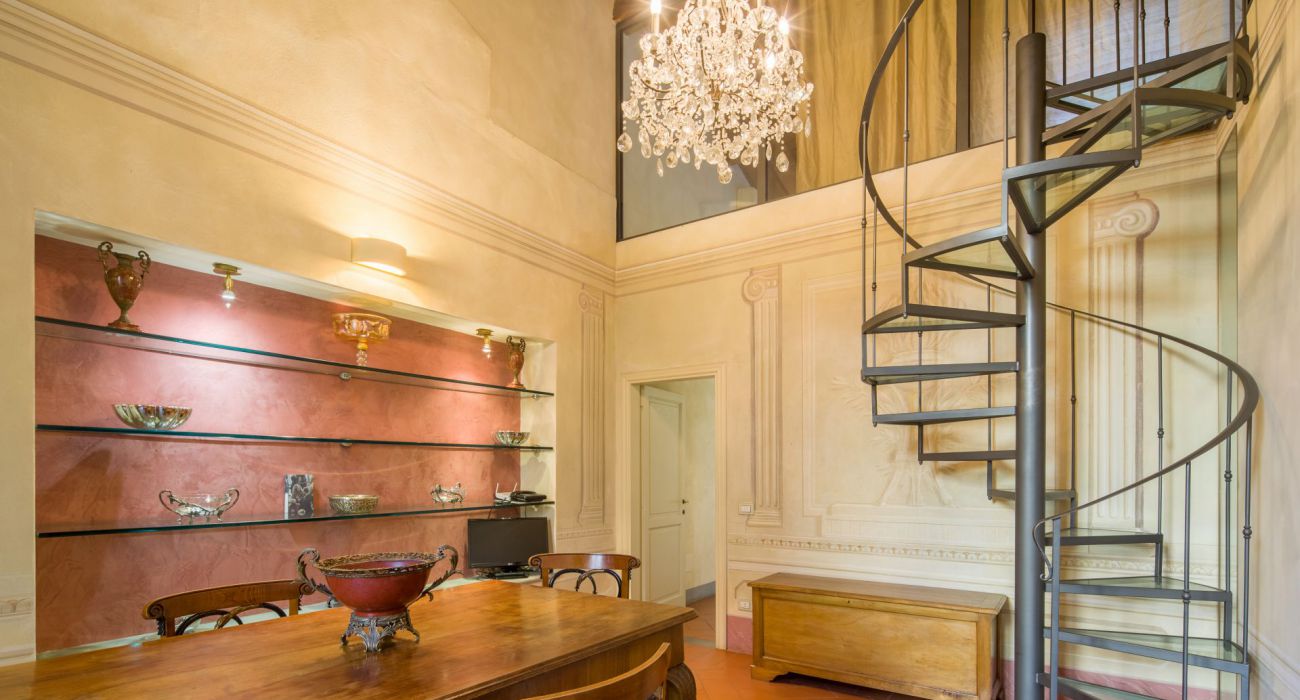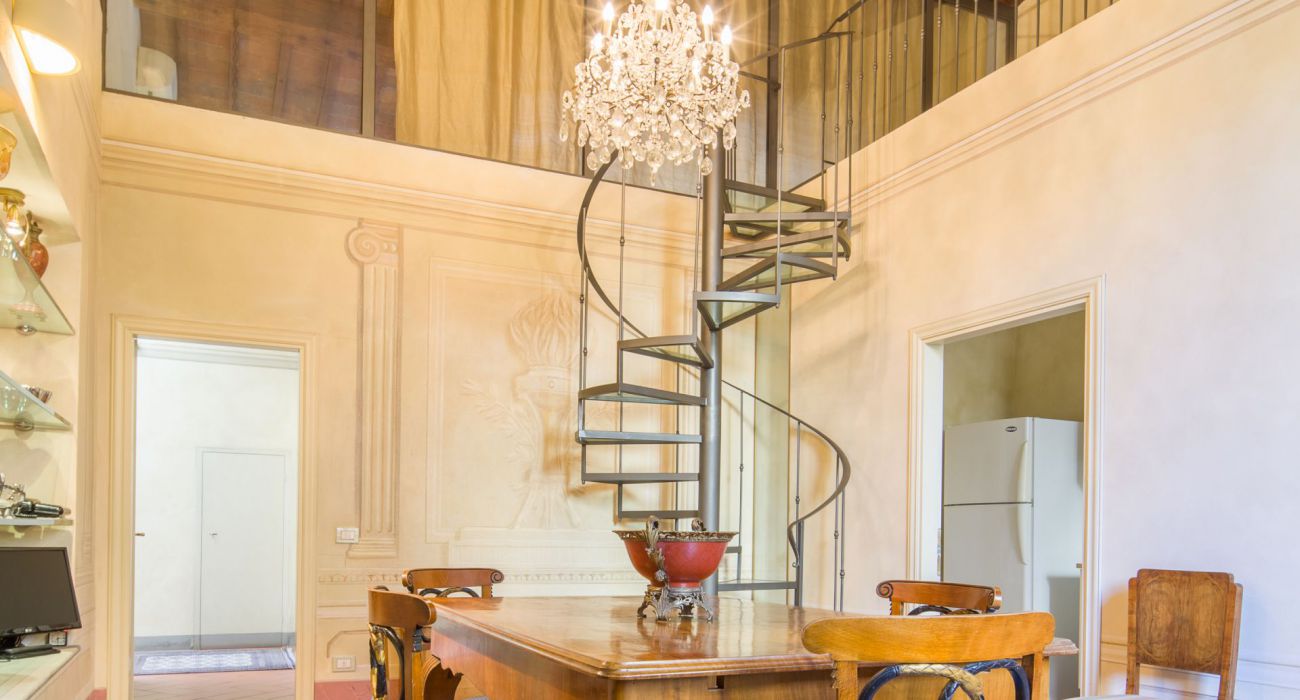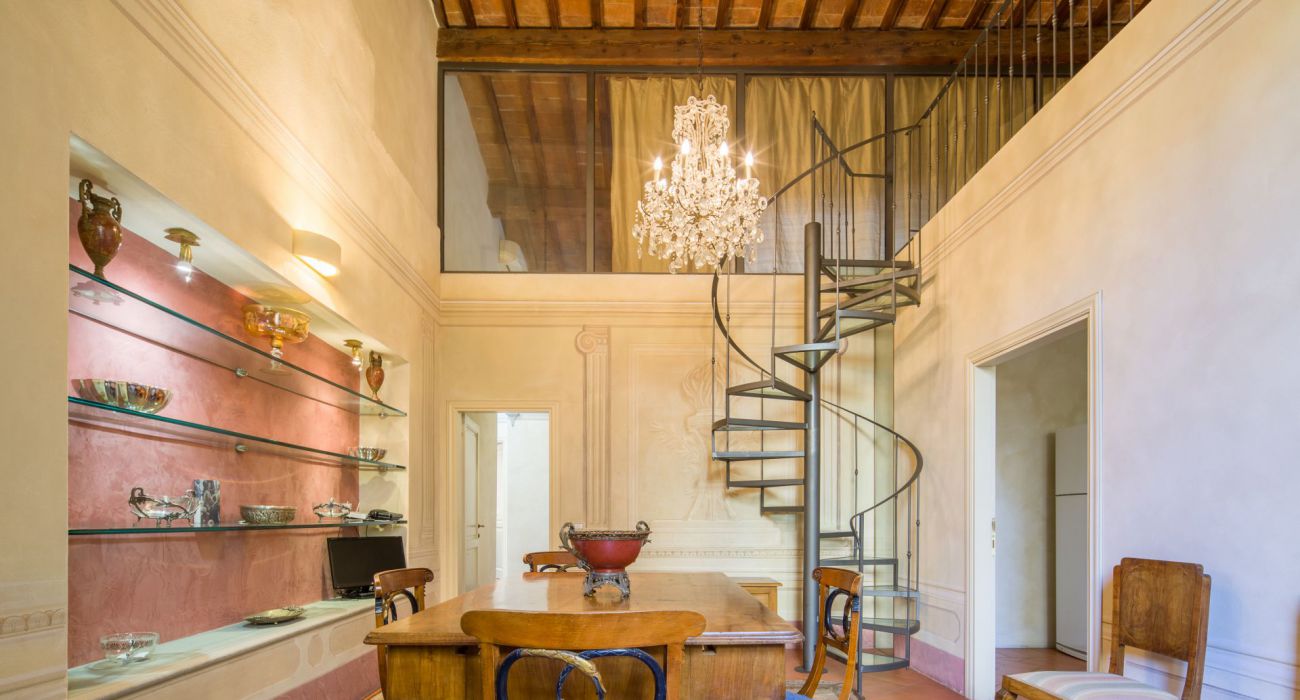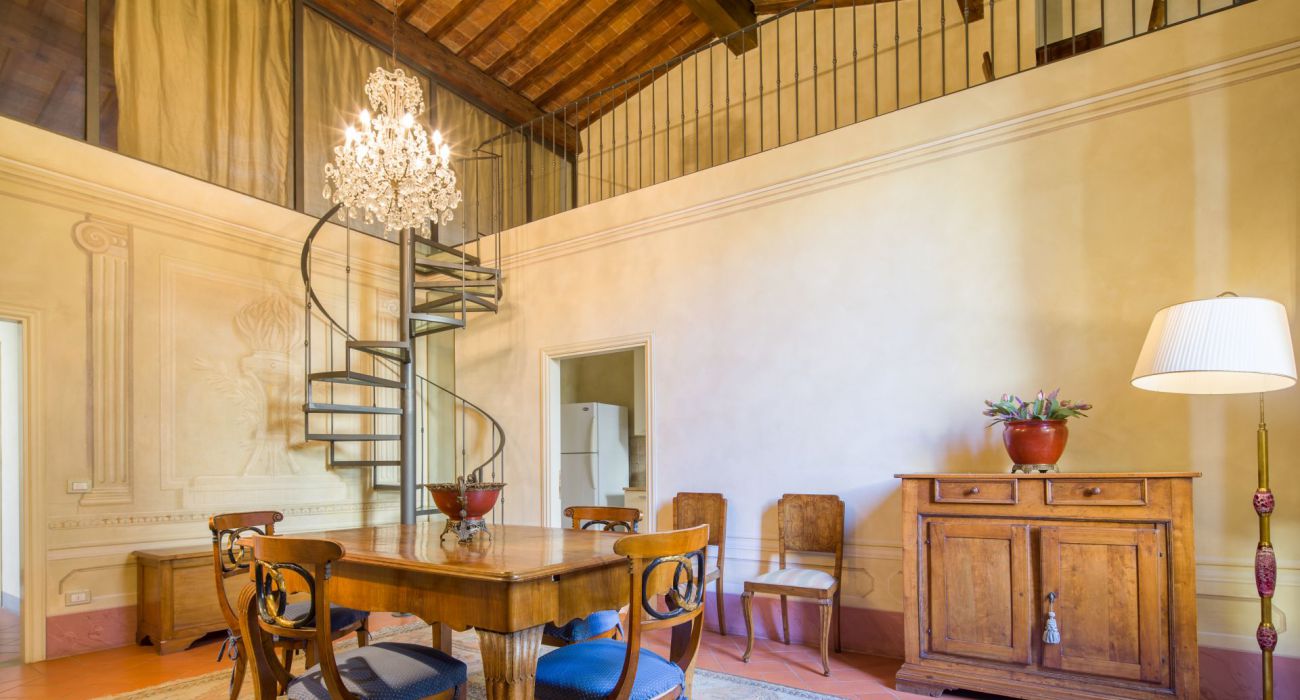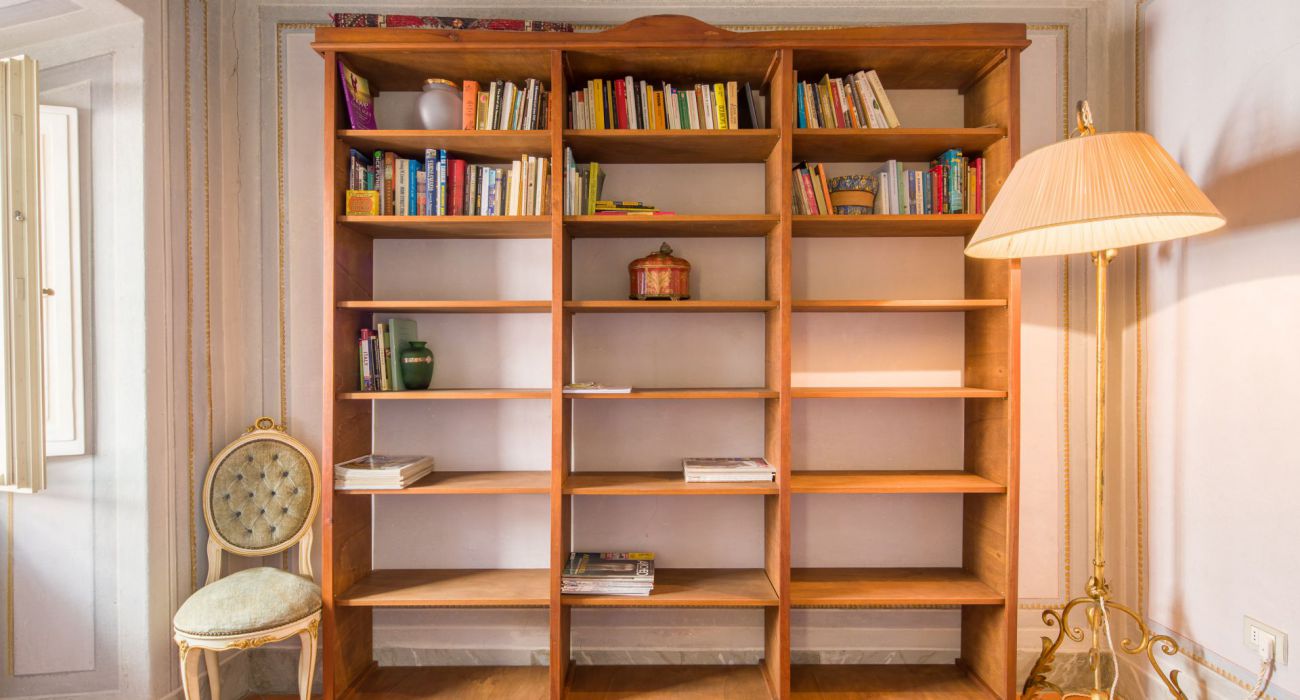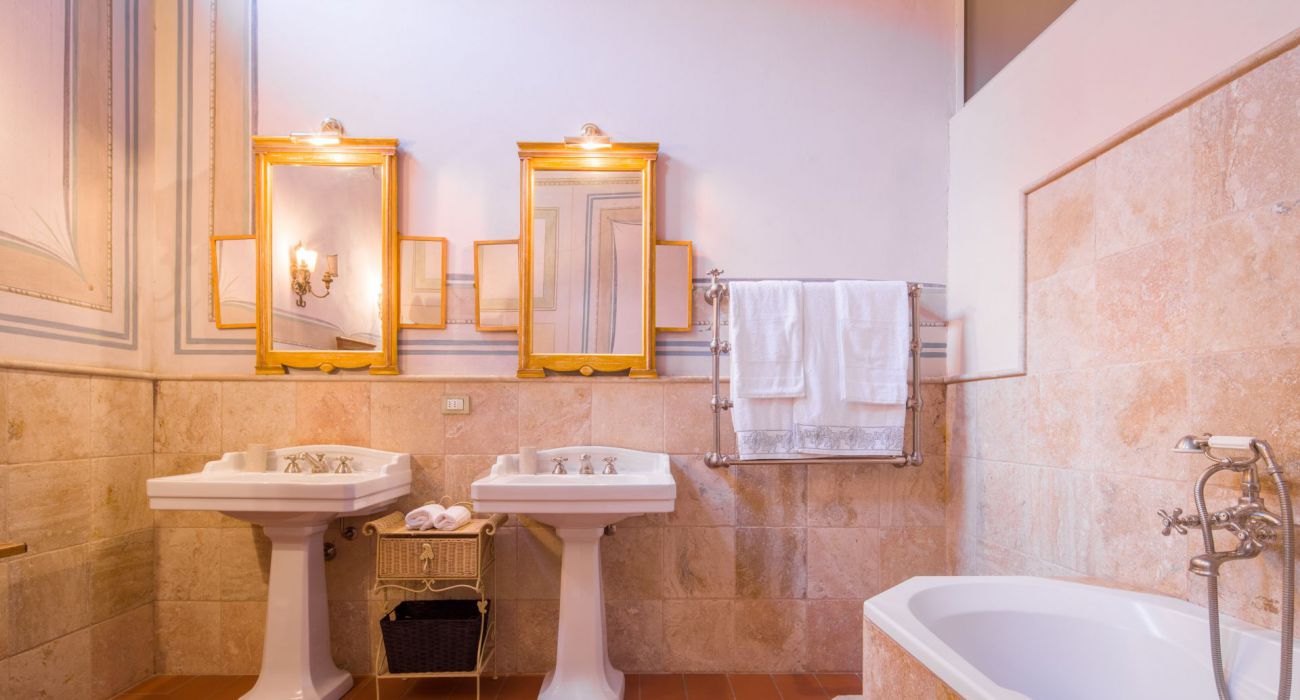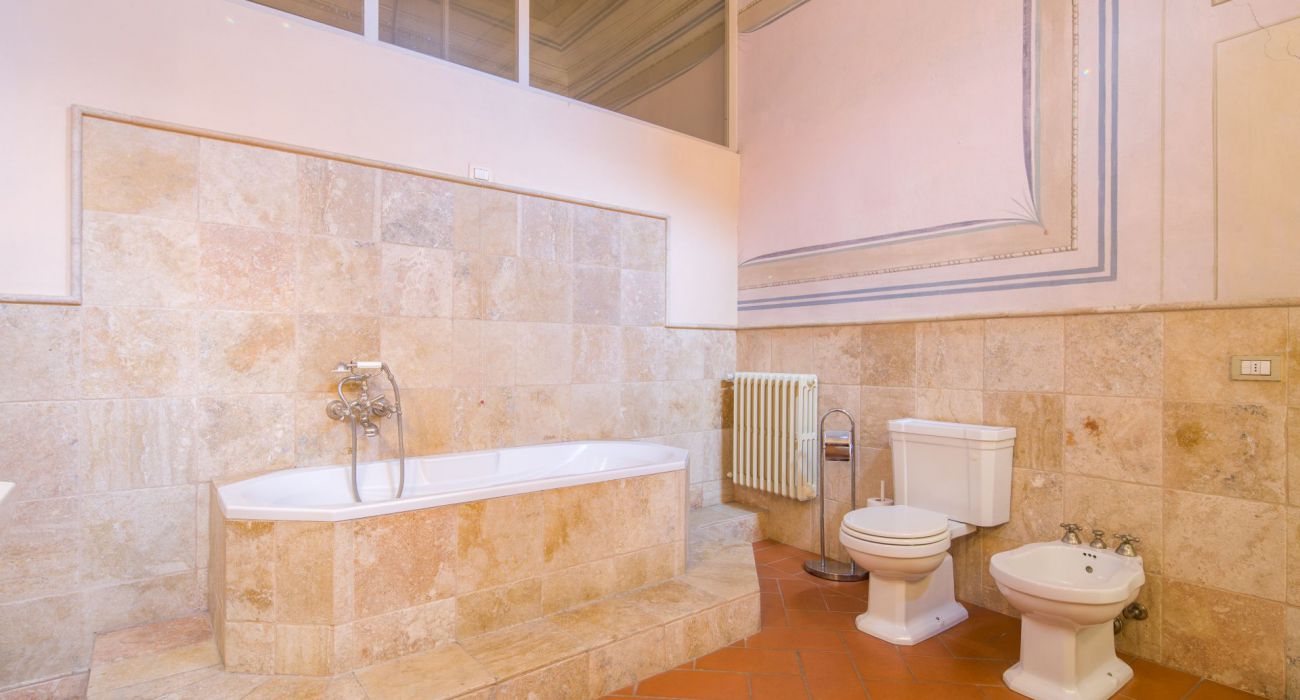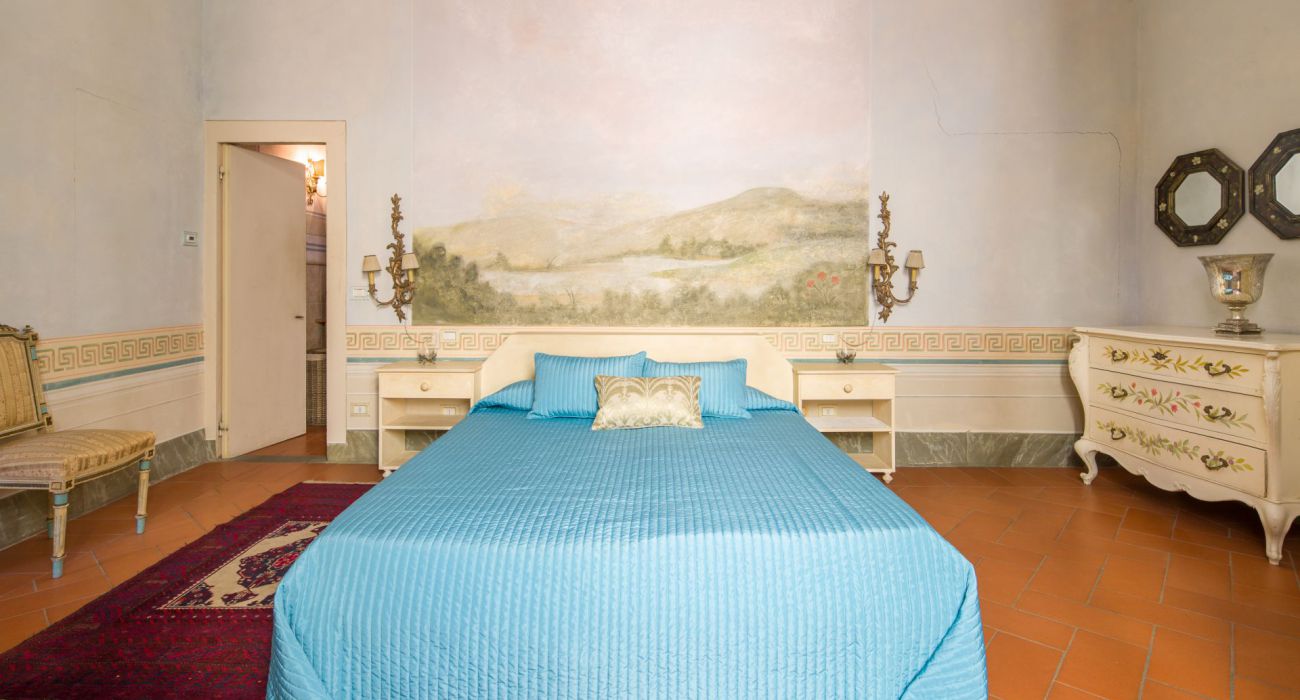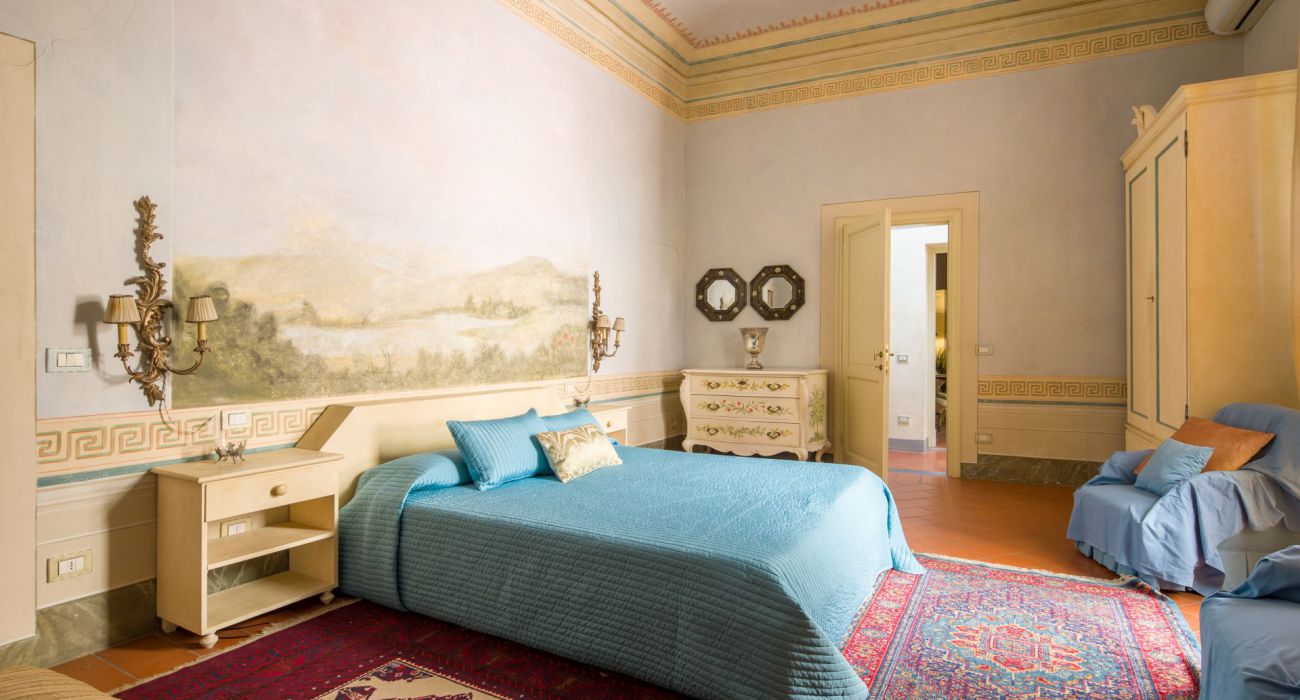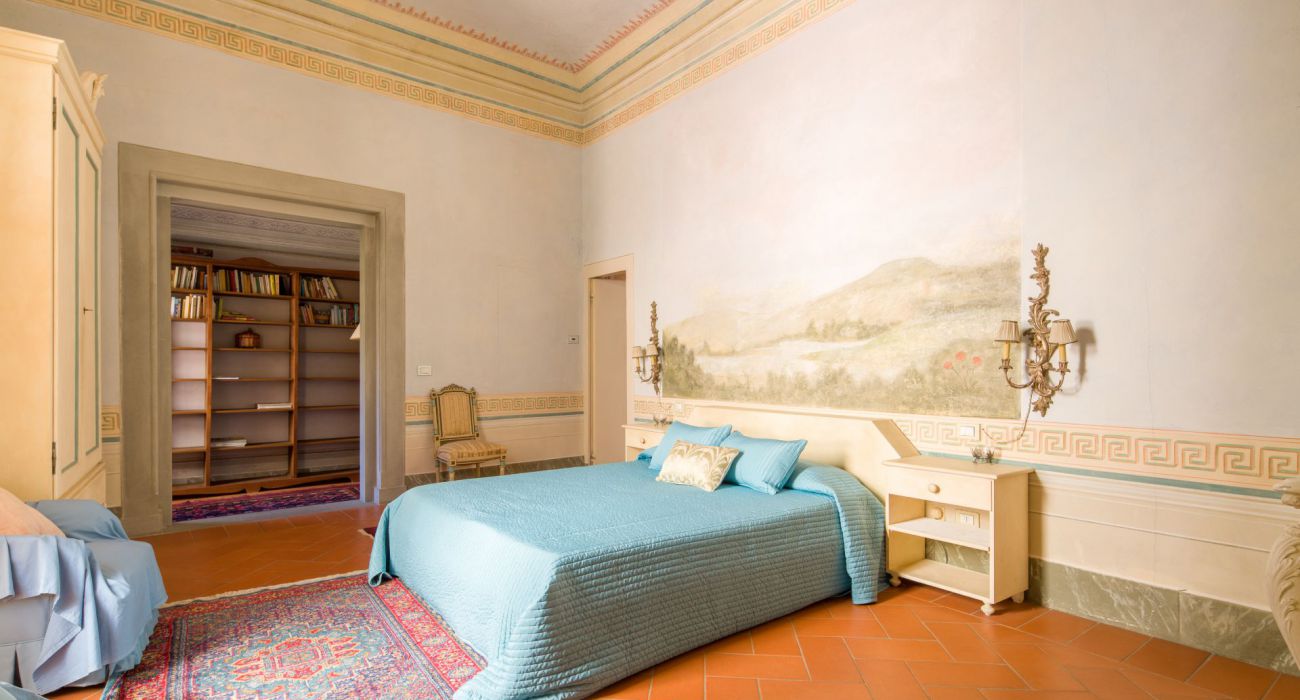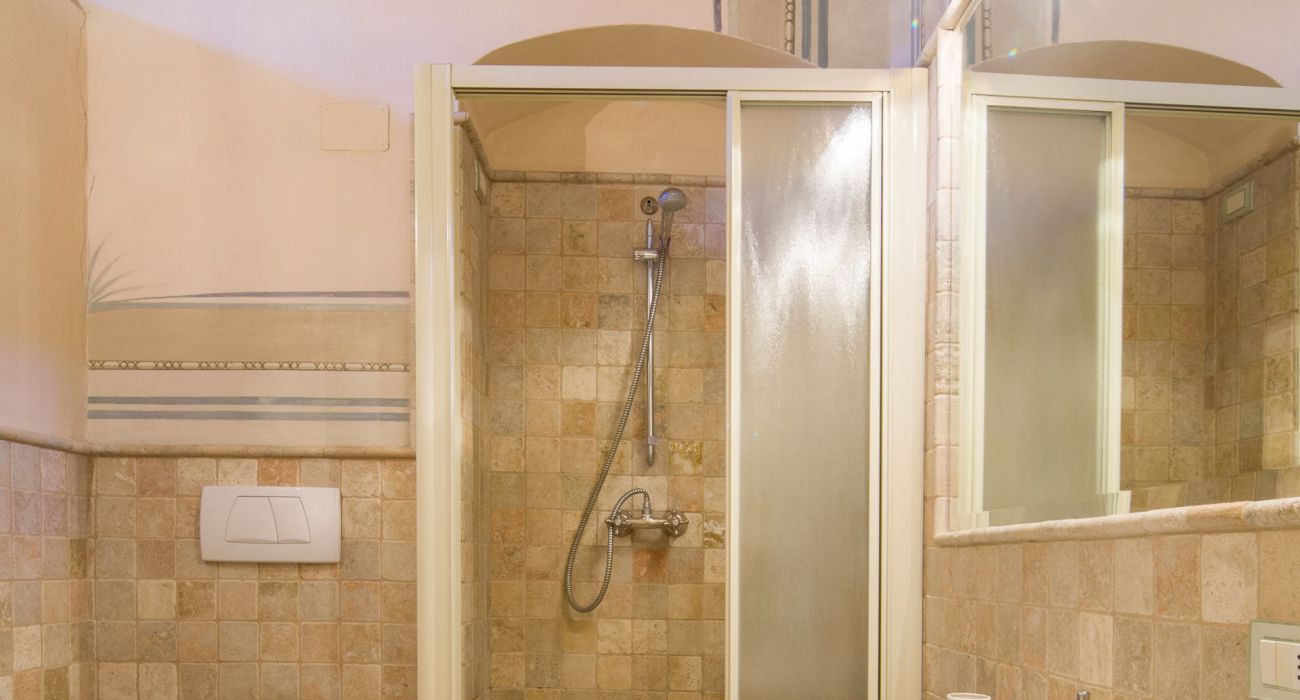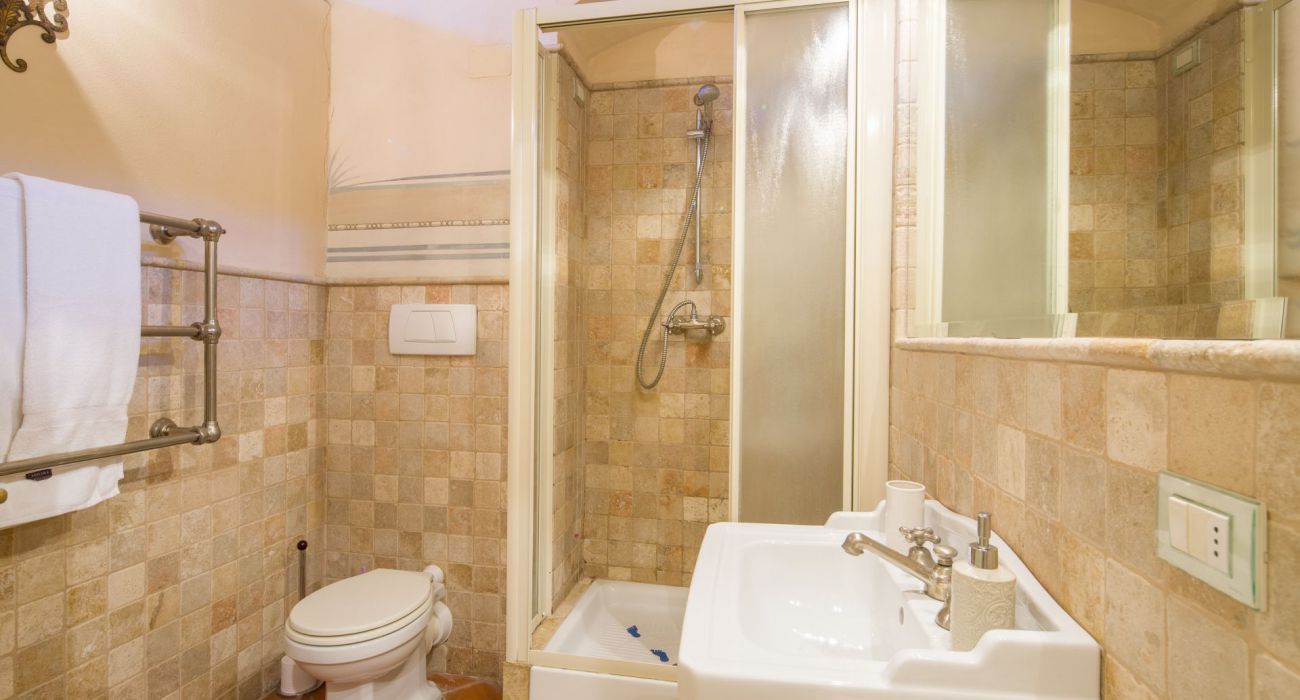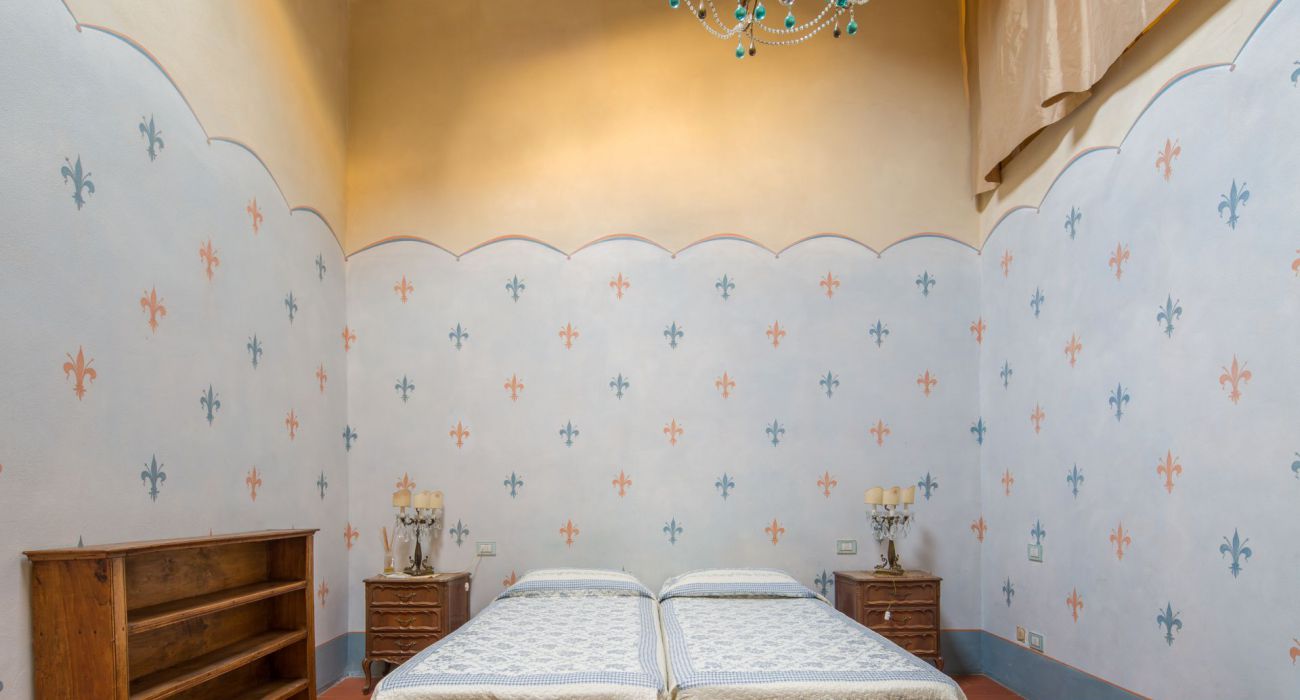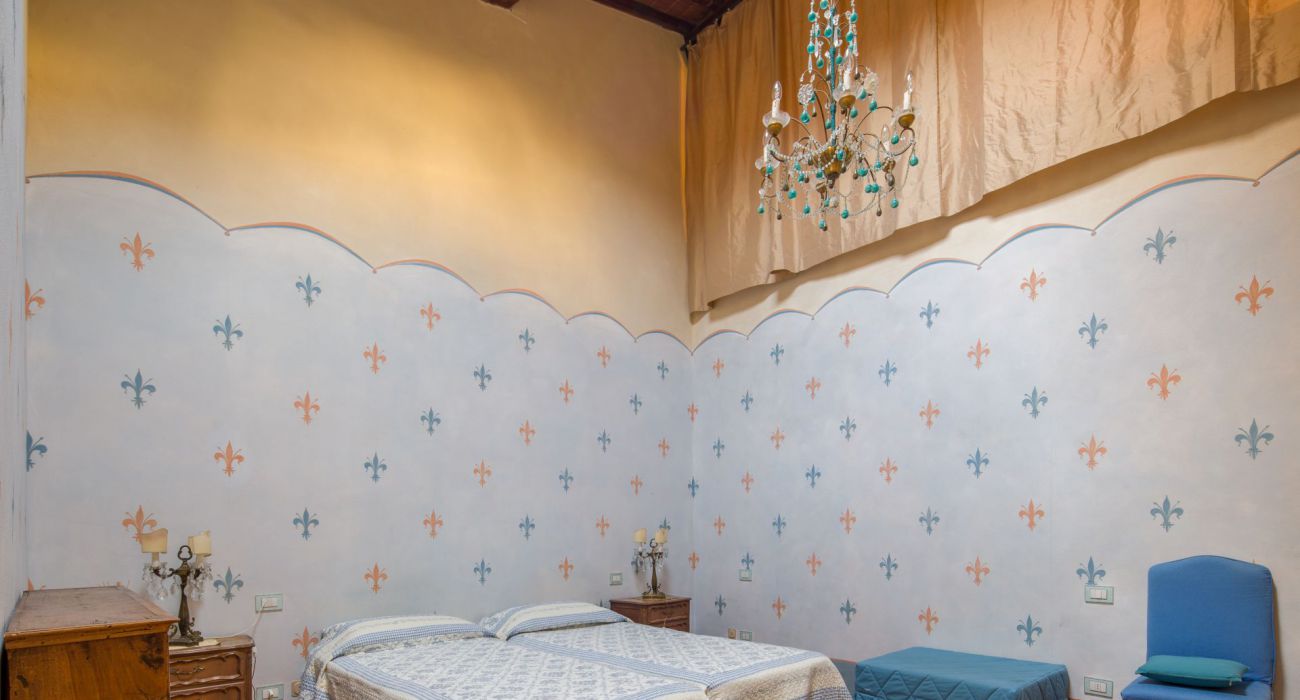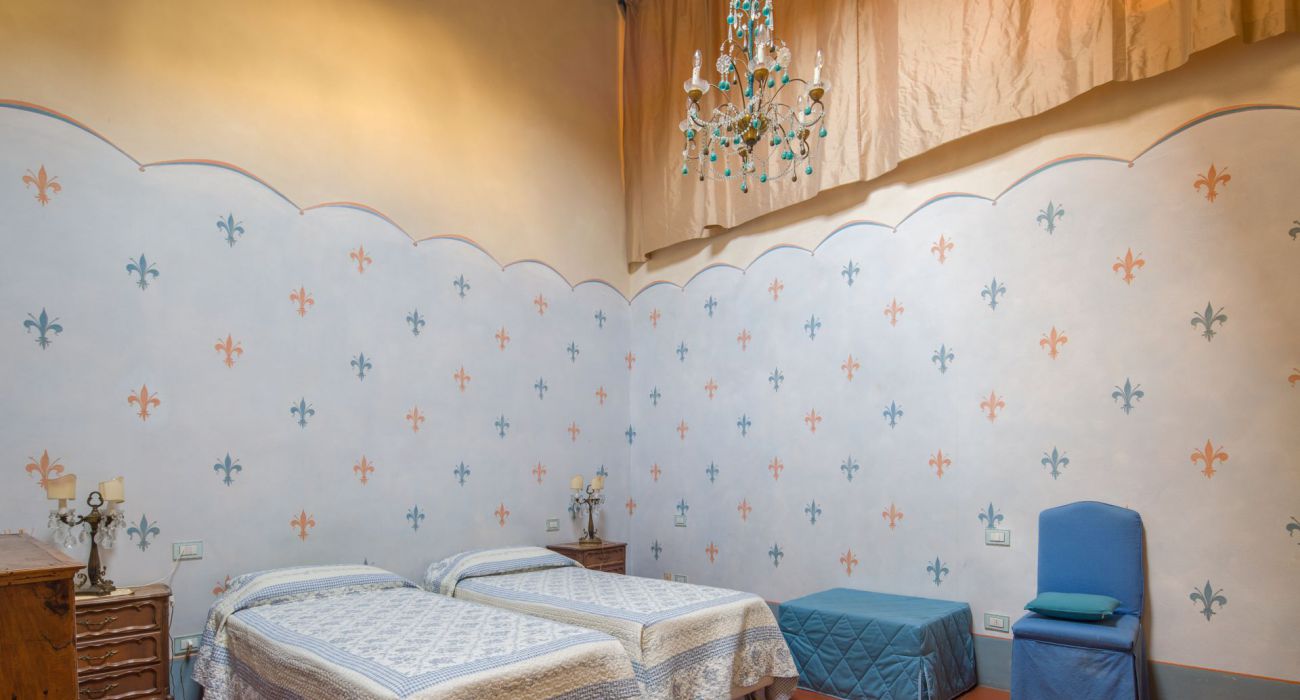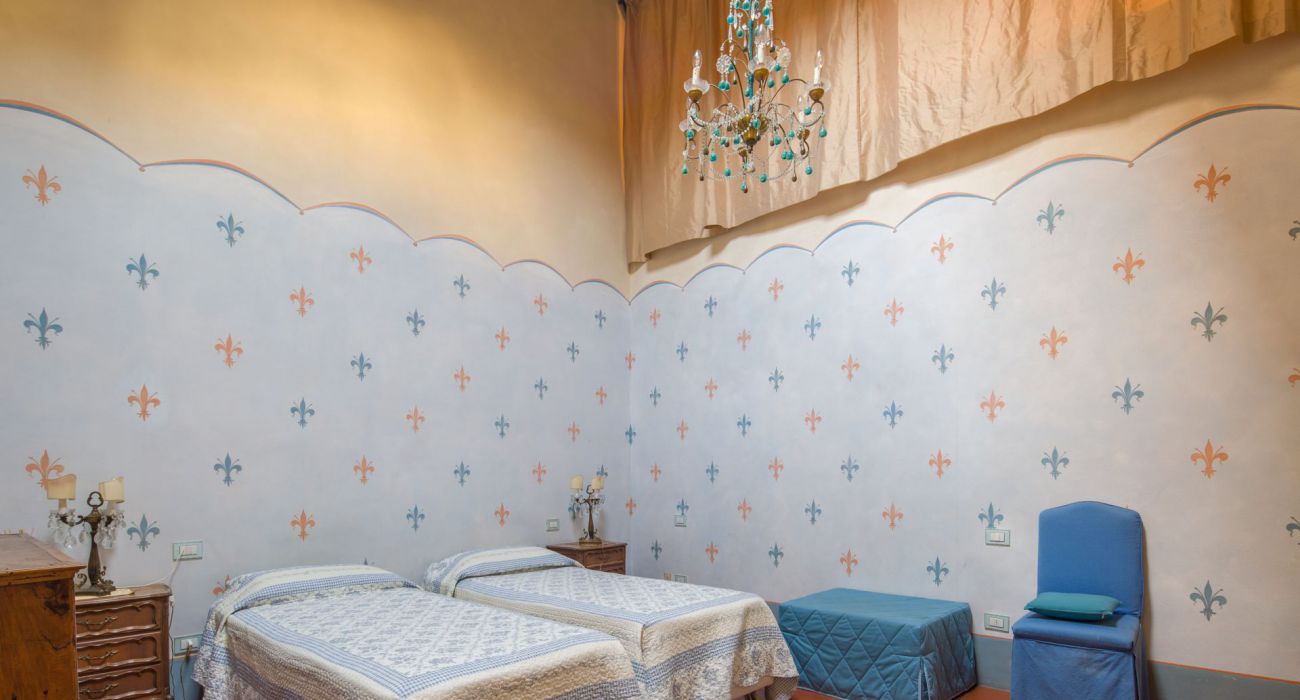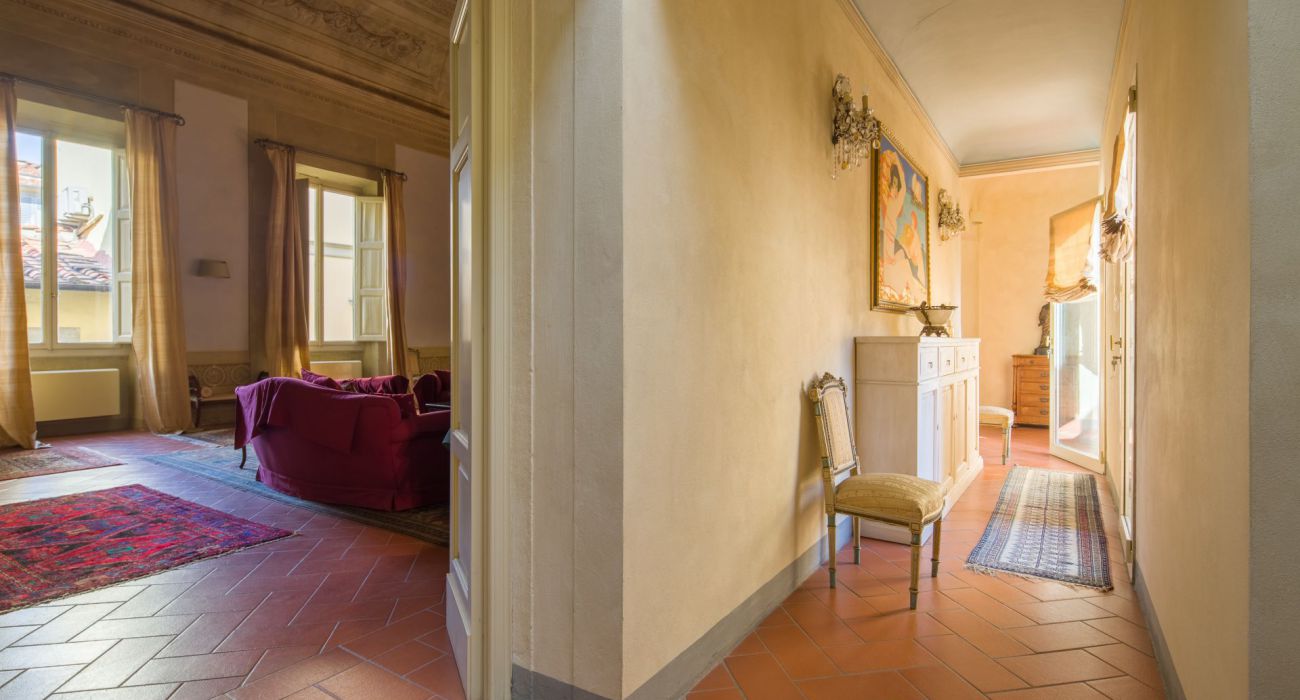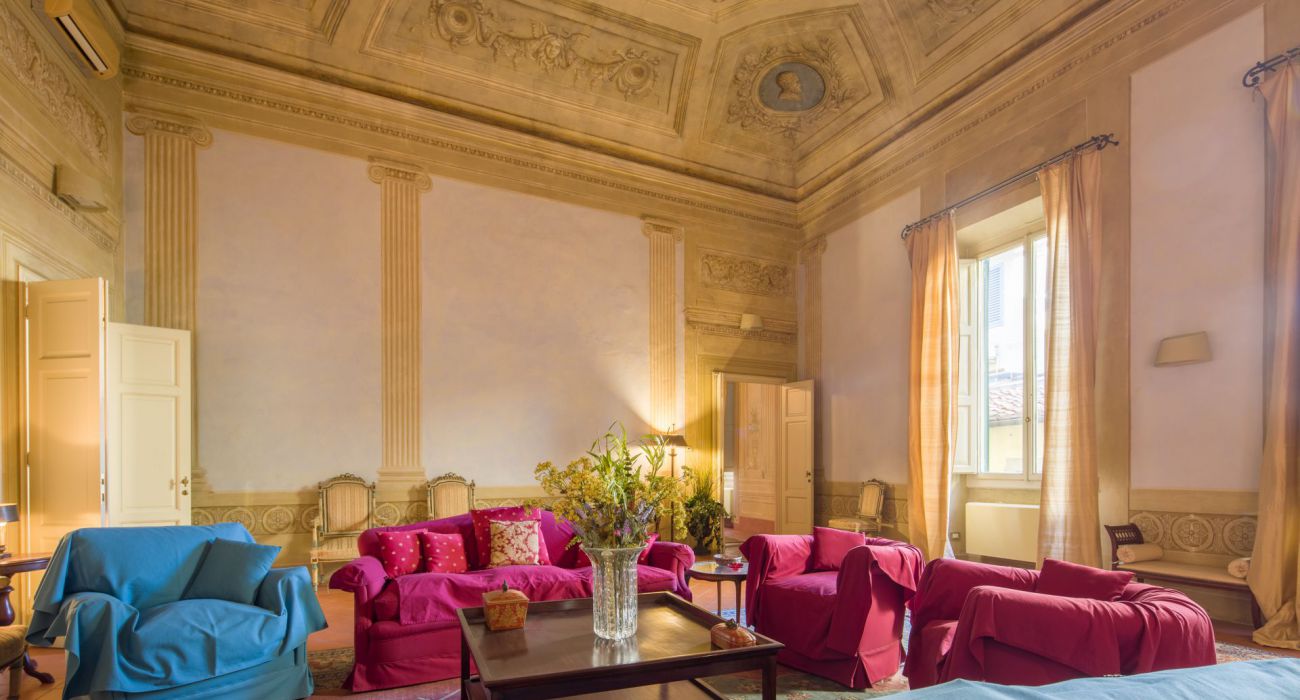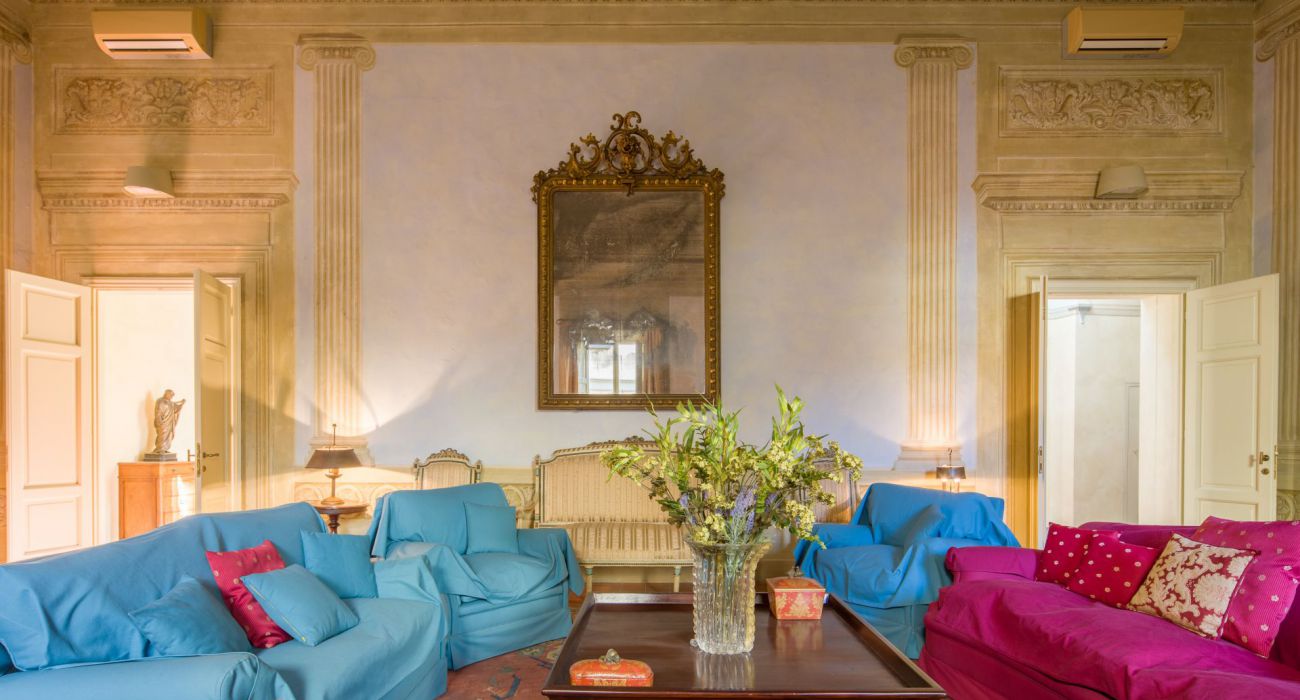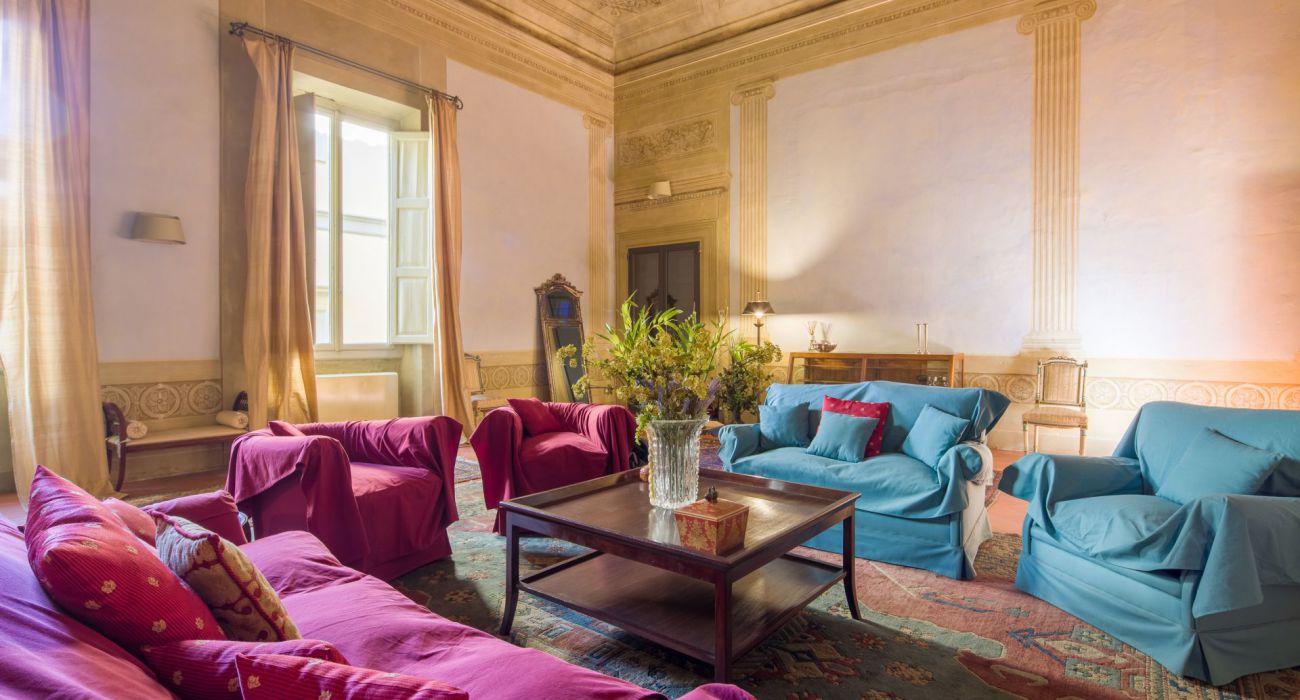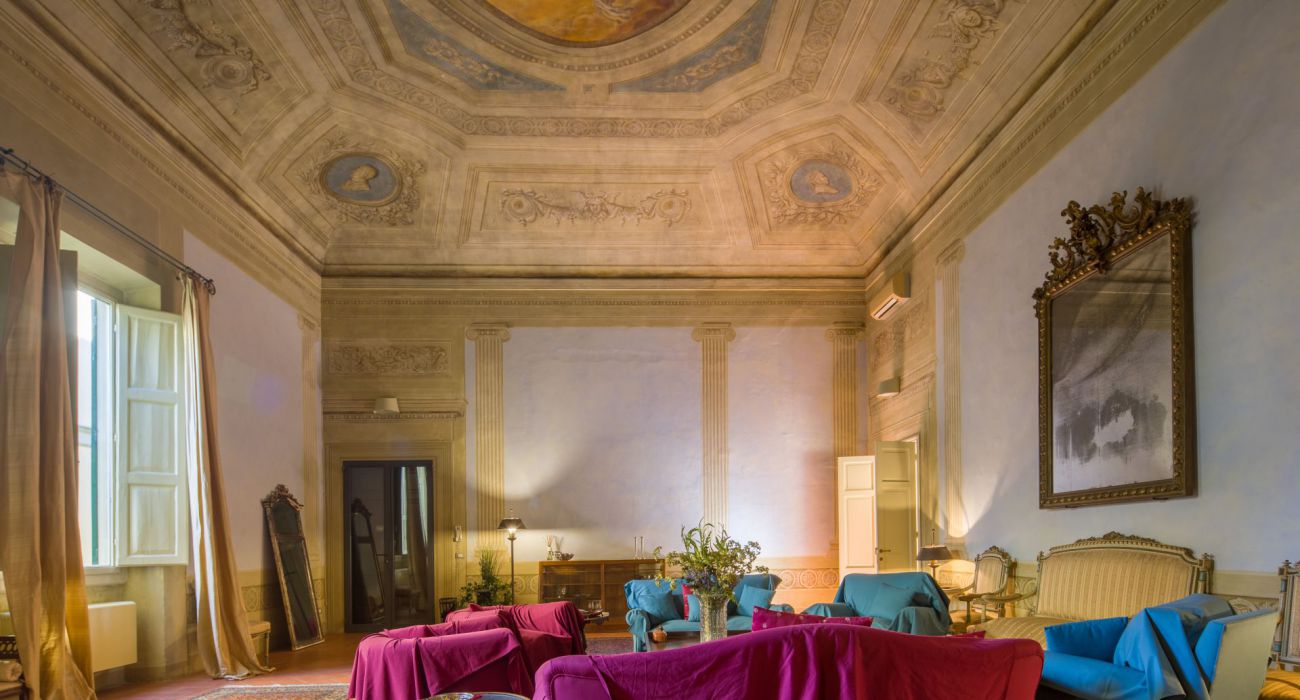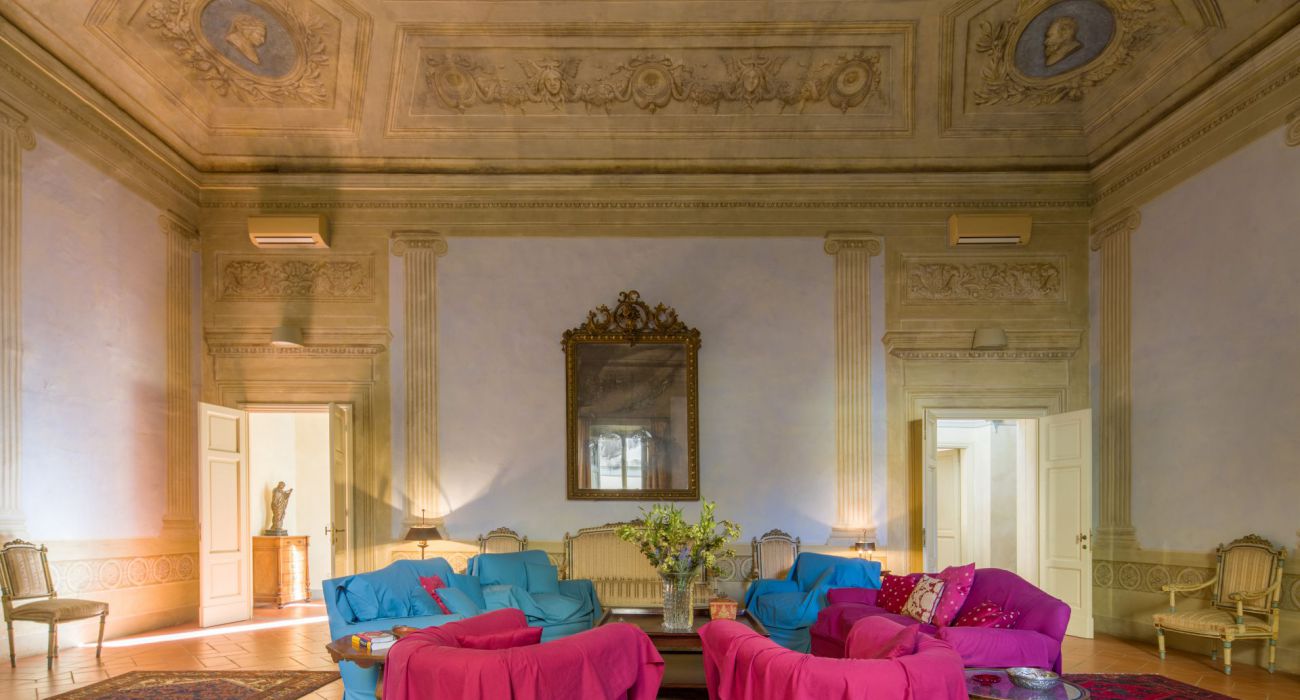 Florence
6 guests
2 bedrooms
3 bathrooms
200 sqm
The apartment includes:
– A stunning living room that is literally fit for a king, with stately high ceilings and original
17th-century frescoes.
– A large, fully-equipped kitchen with dishwasher, combo oven, extra-large refrigerator,
toaster oven, kettle, coffee machine, etc.
– A separate dining hall
– 2 spacious bedroom suites with king-size bed, each with a beautiful en-suite bathroom (one
has a walk-in shower, the other a Jacuzzi hot tub)
– A third small bathroom in the day area
– A charming study/sitting area on the mezzanine level, reachable from the dining room via a
wrought-iron spiral staircase
– A delightful balcony perfect for having breakfast outside, enjoying a glass of wine, or
catching some sun rays when the weather is right.
Other amenities include high-speed wireless internet, flat-screen TV, Air Conditioning, washer,
ironing kit, etc. With an impressive mix of comfort and practicality, a truly unbeatable location, and
a one-of- a-kind atmosphere that evokes the grandeur and glory of Florence's past, this home is
sure to make your dream vacation… even more dreamy!
LOCATION
This accommodation is set on the "noble floor" of a prestigious, historic palace in Borgo Pinti, a
picturesque Medieval alley in the heart of old Florence, just steps from the Duomo, Santa Croce
basilica, Michelangelo's David and Piazza Signoria, within easy walking distance of all the city's
attractions, The area offers a fabulous variety of dining, nightlife and entertainment options, yet due
to the building's and the street's characteristics, the apartment is very quiet… a true bonus in this
part of Florence!