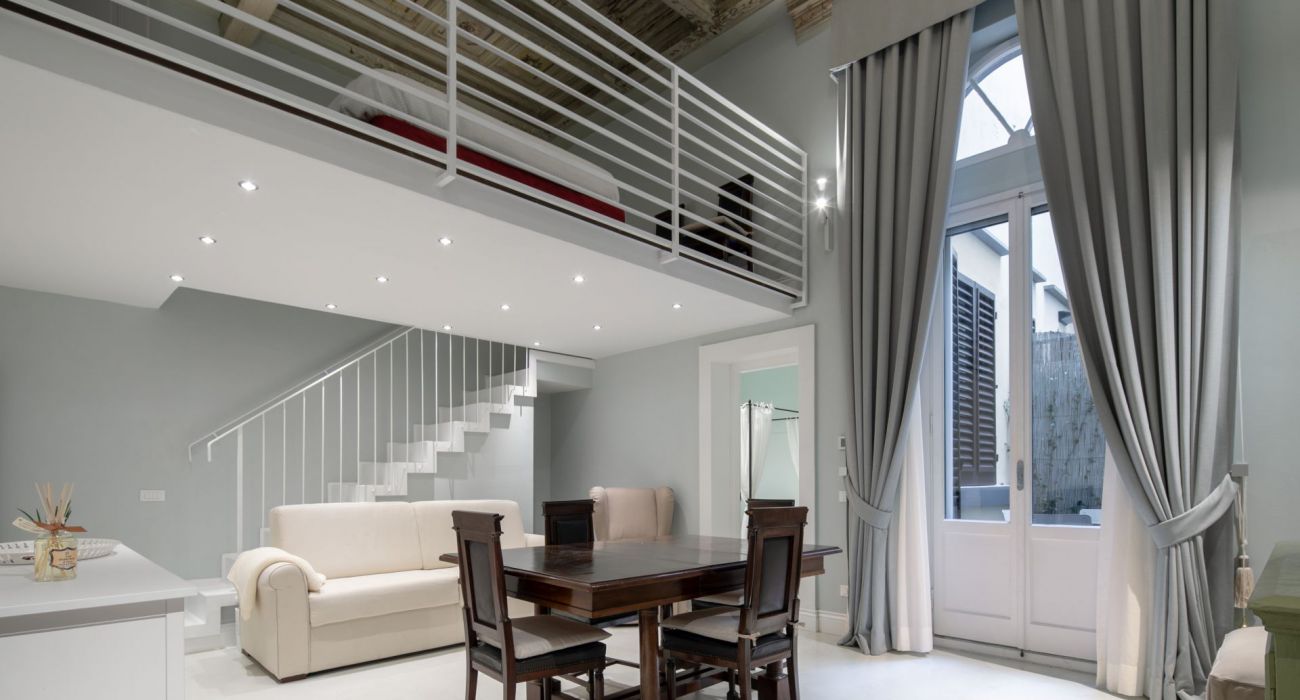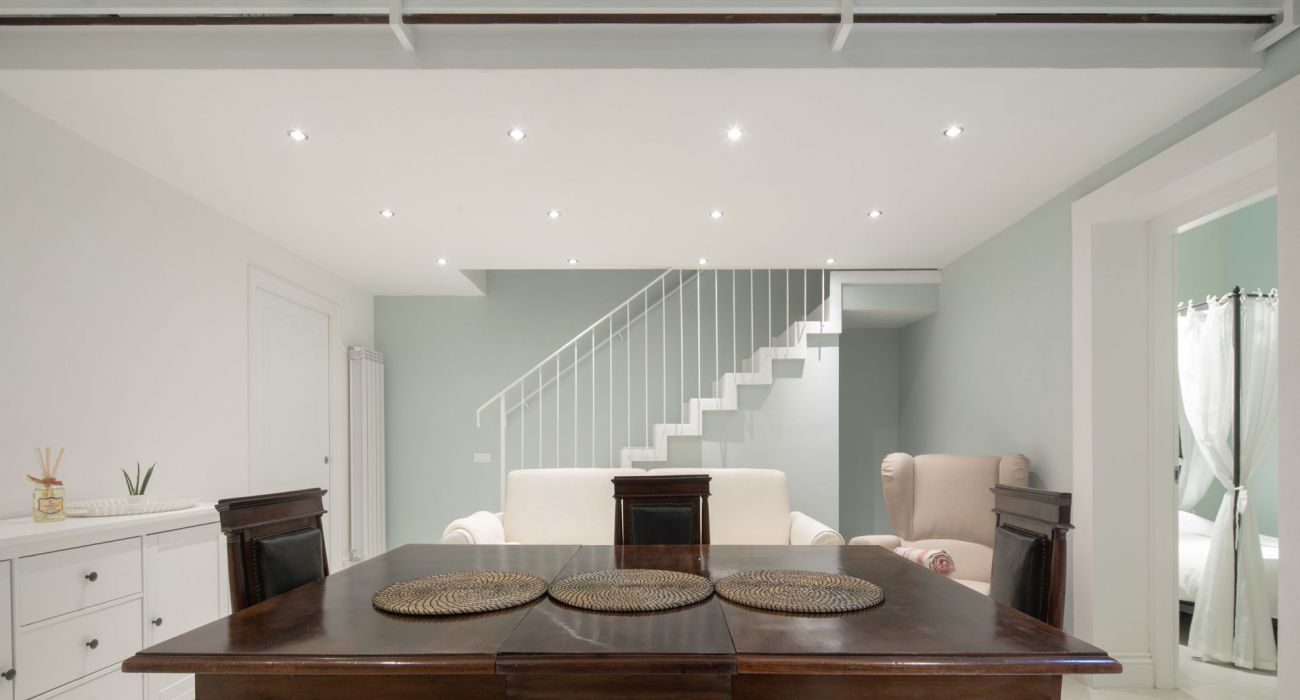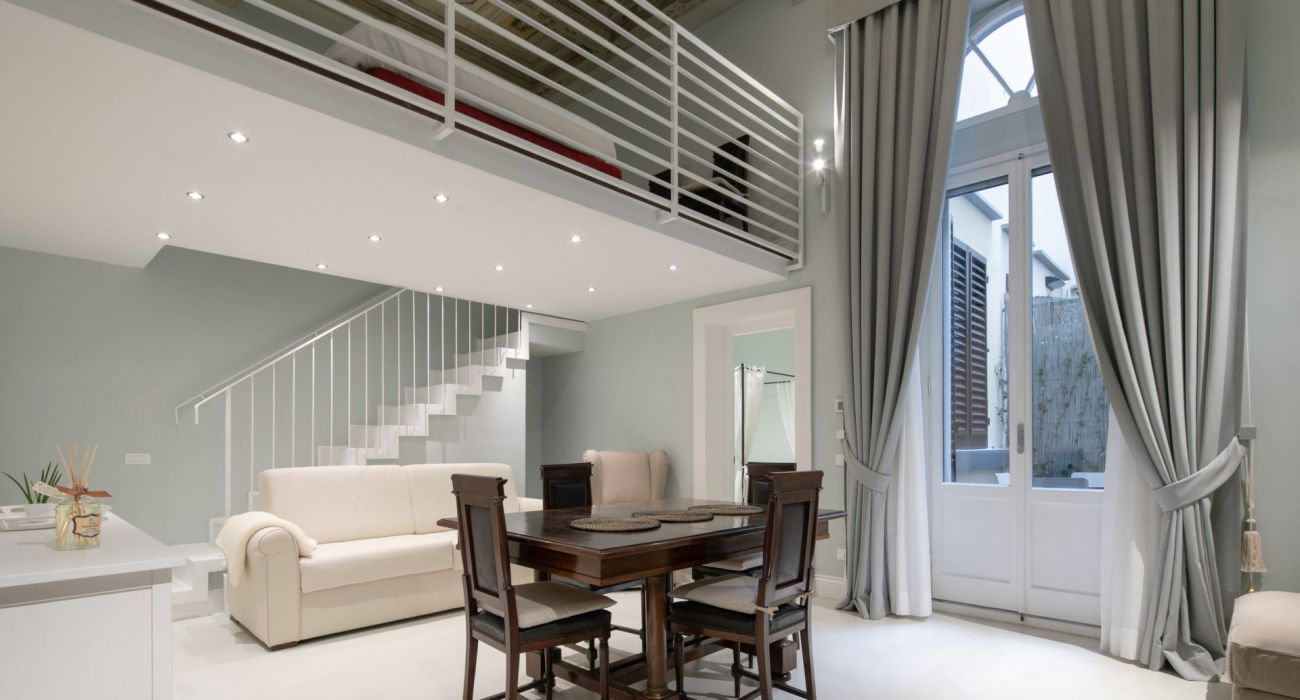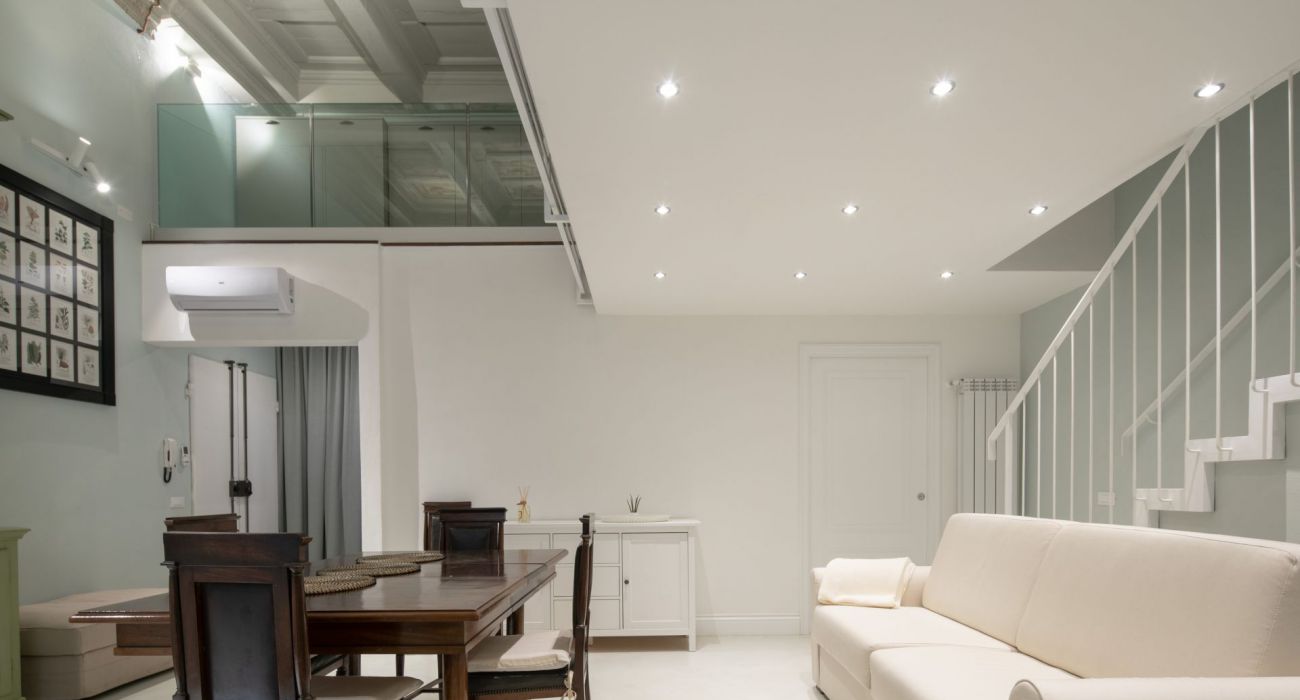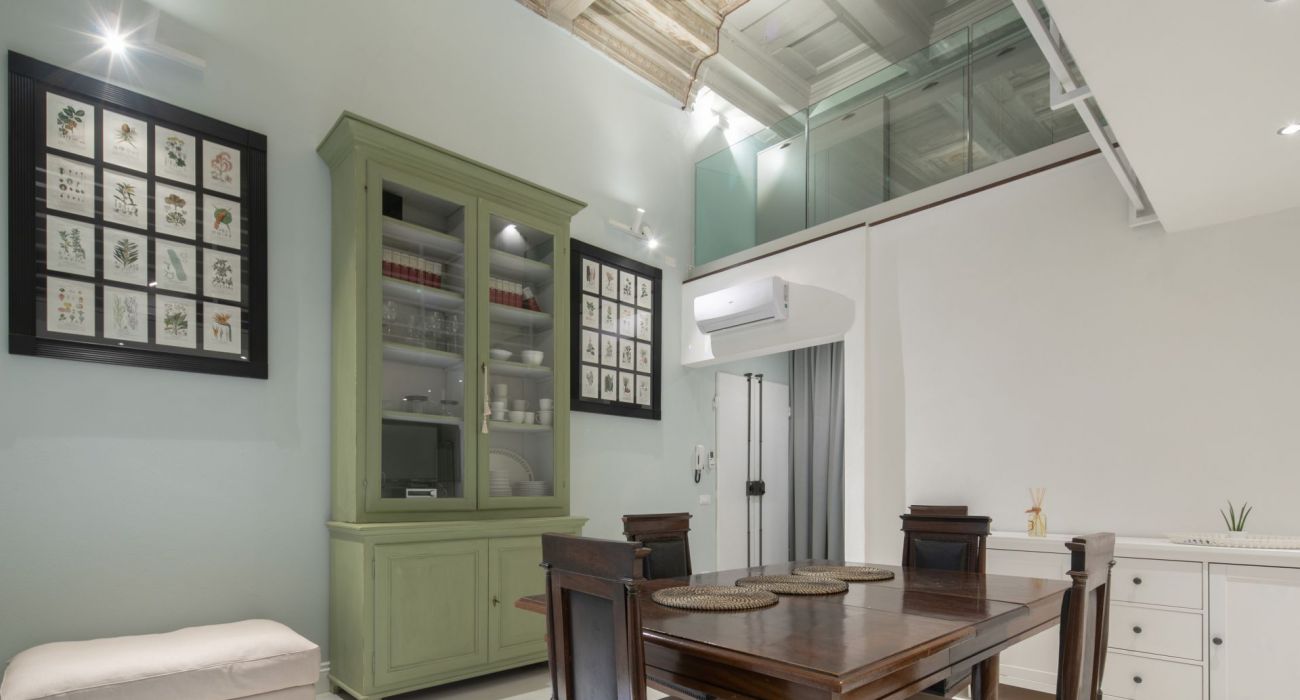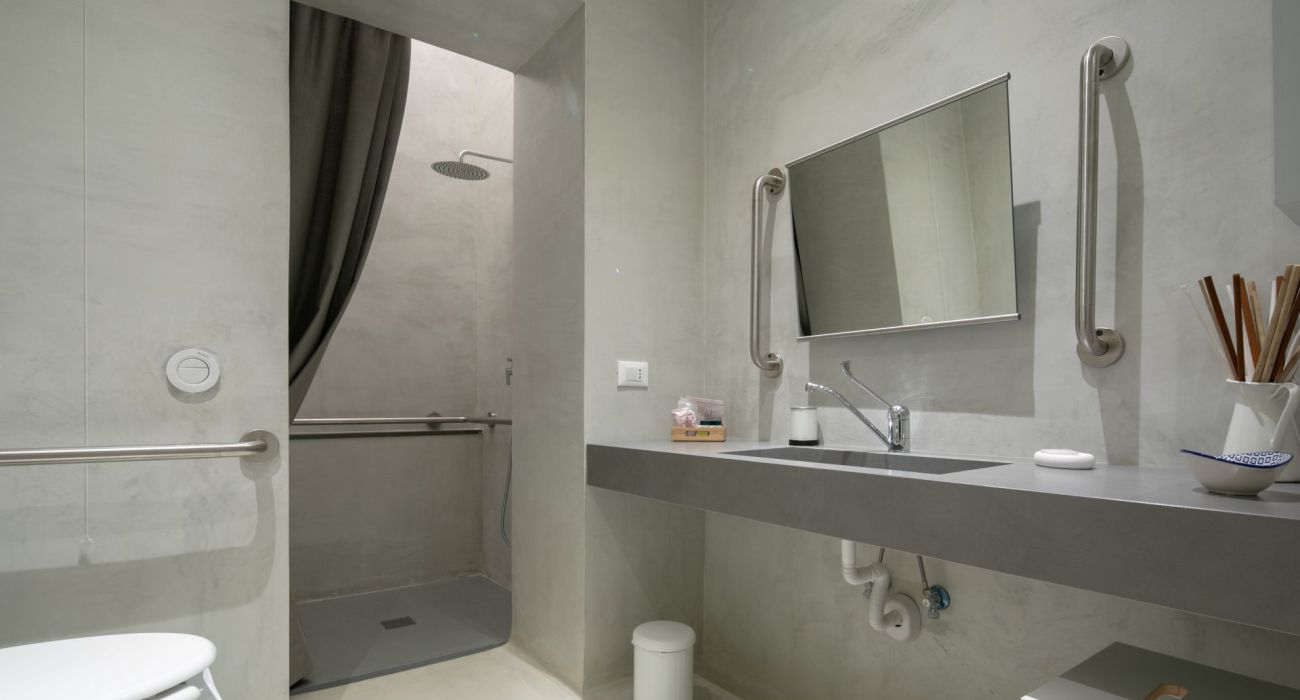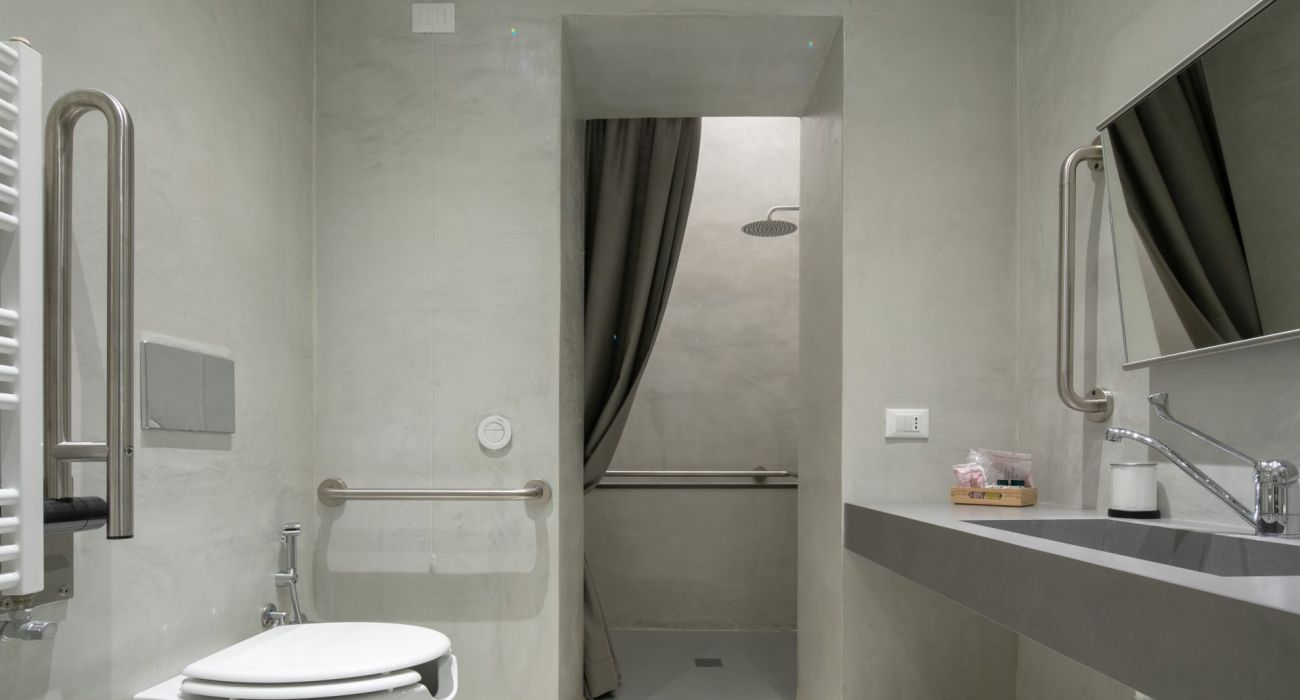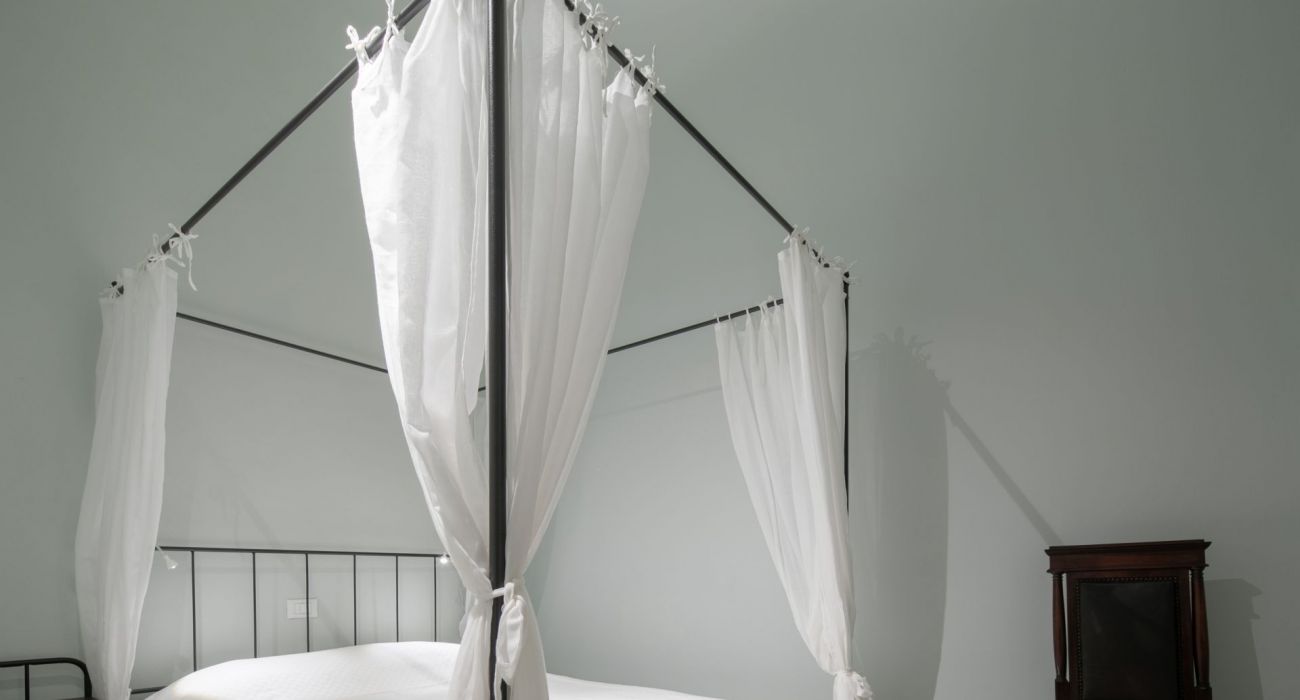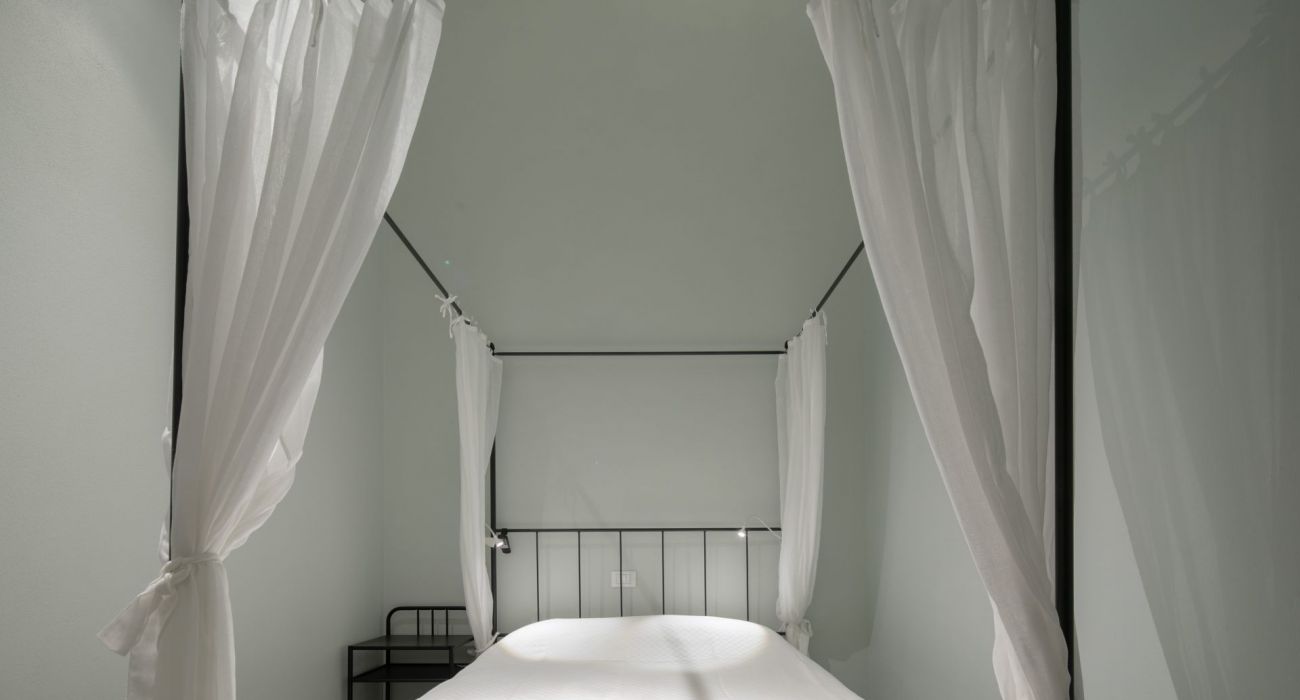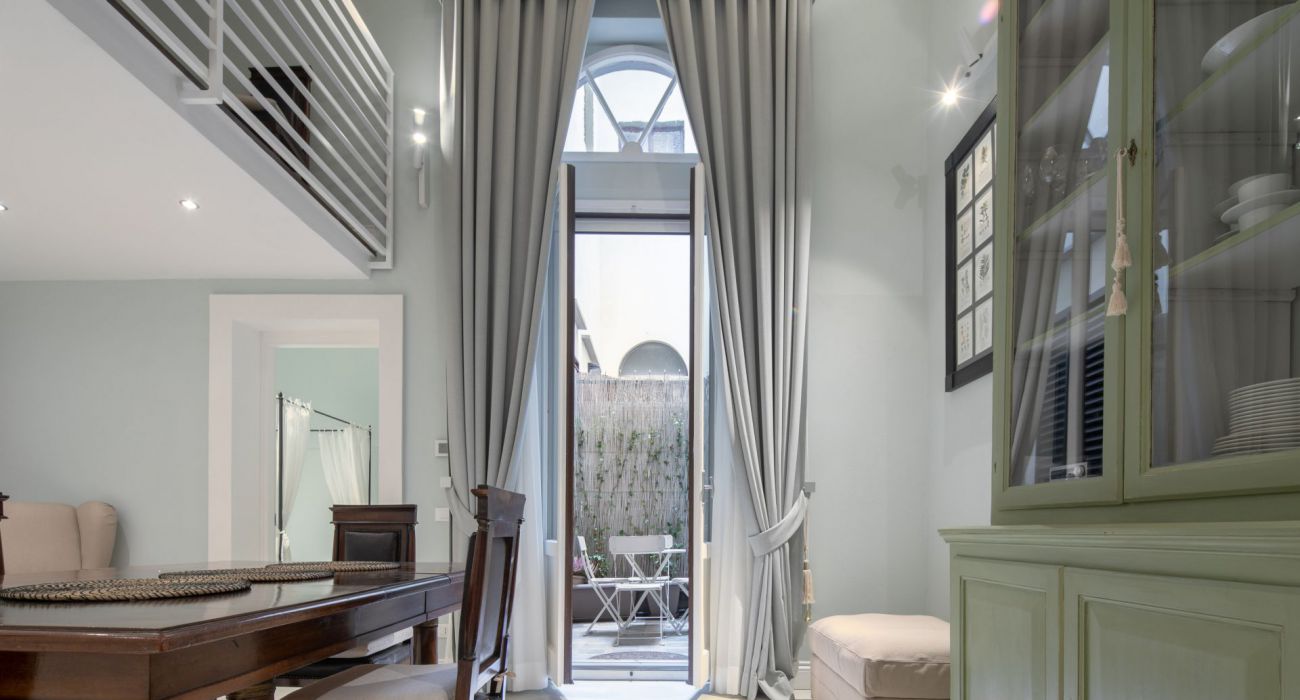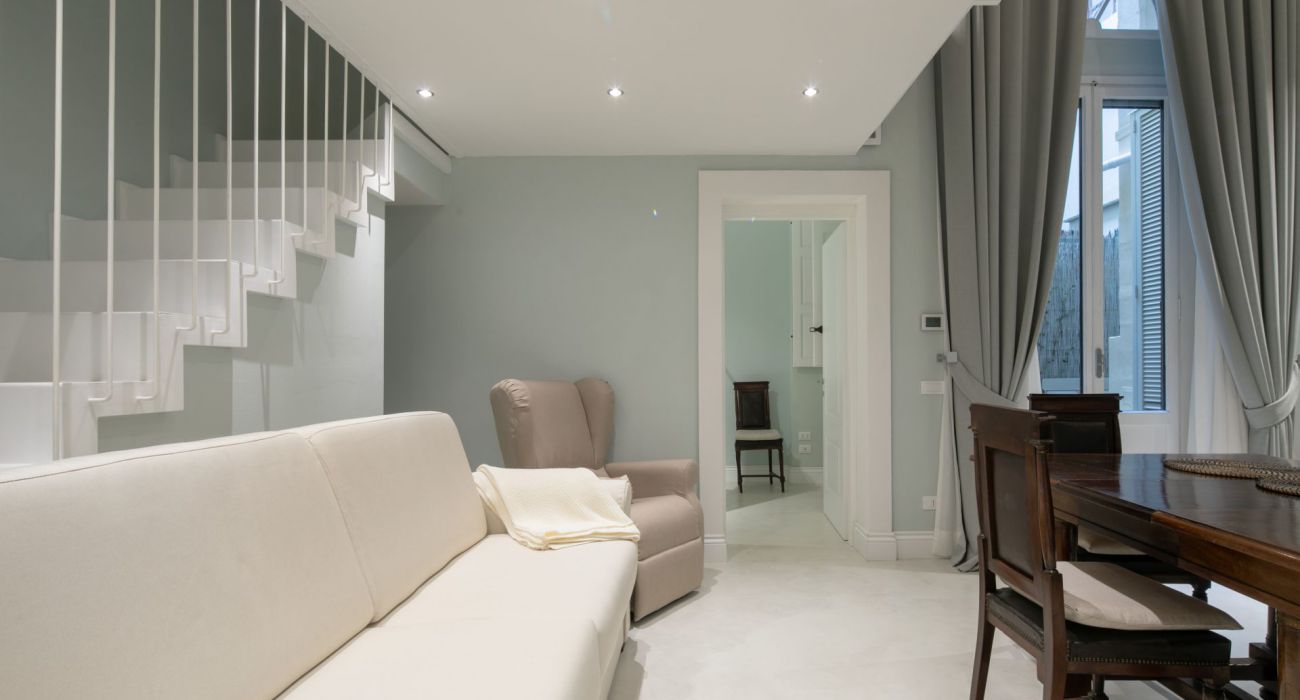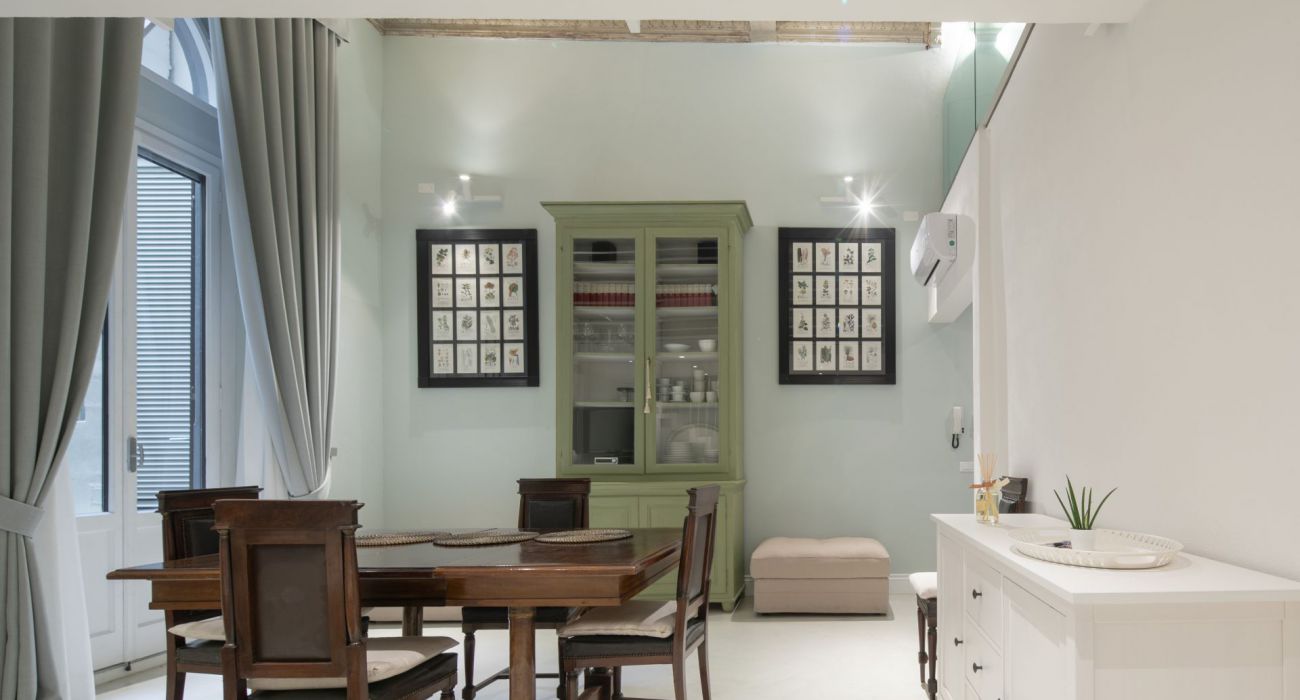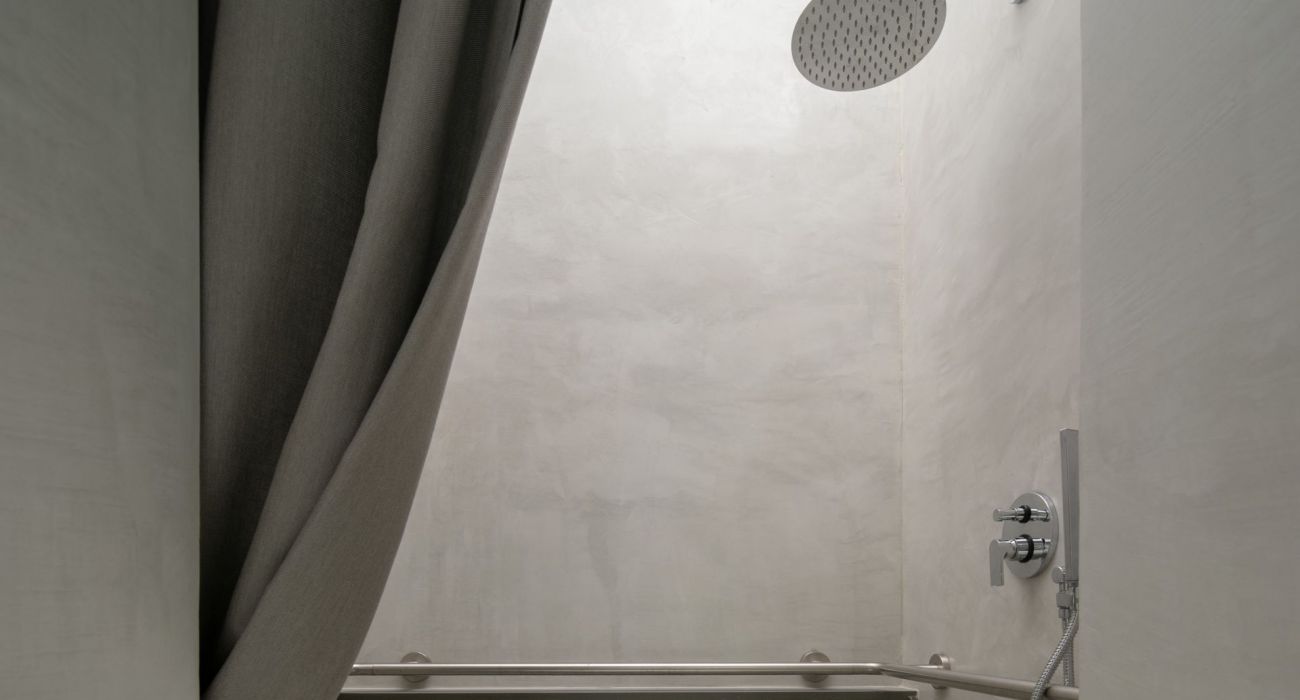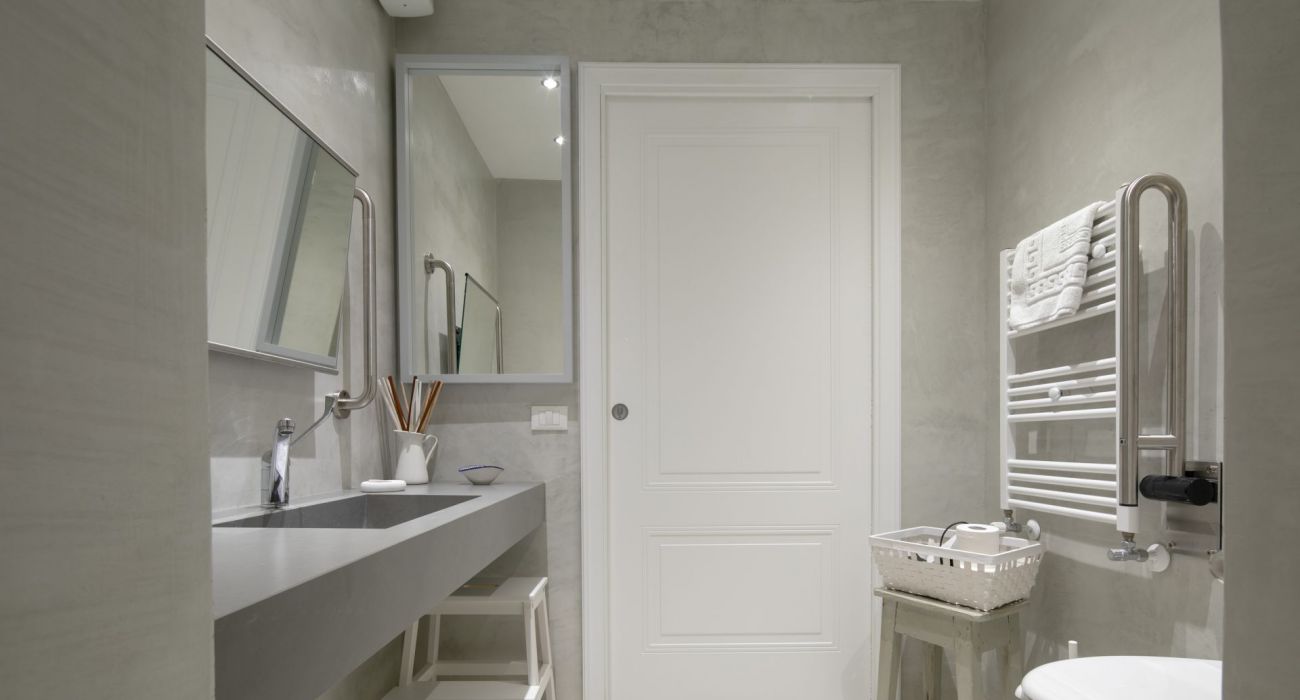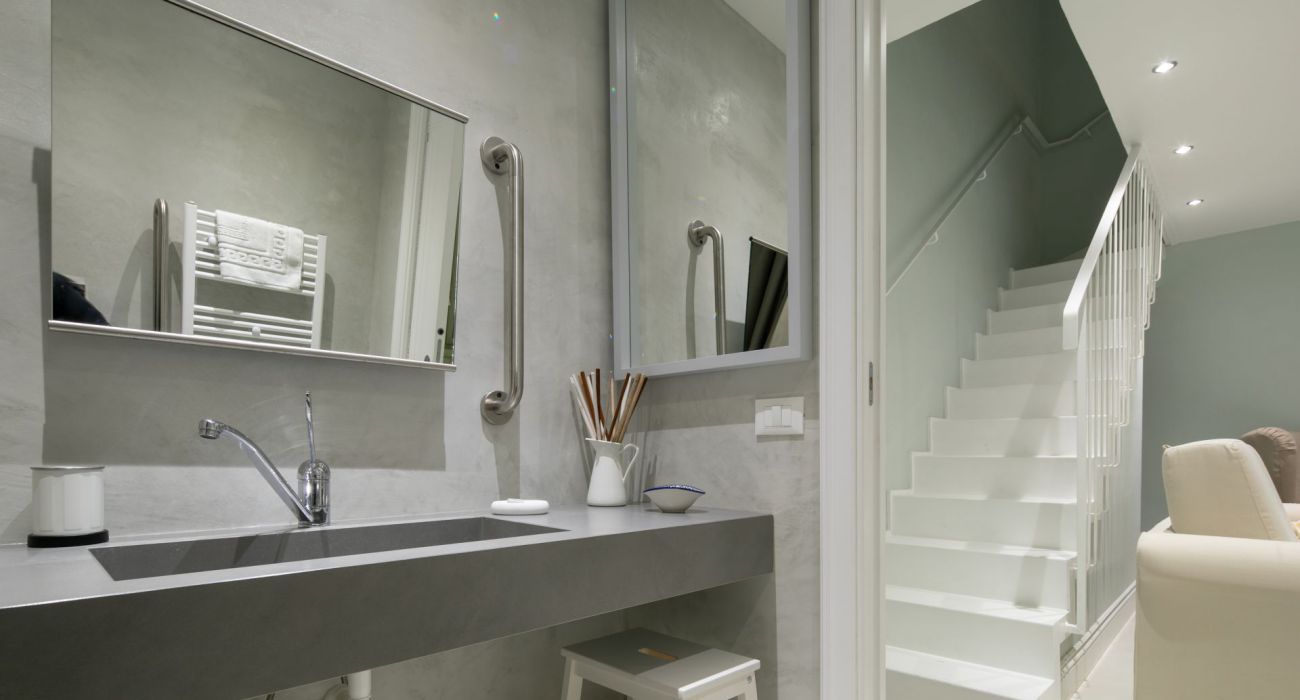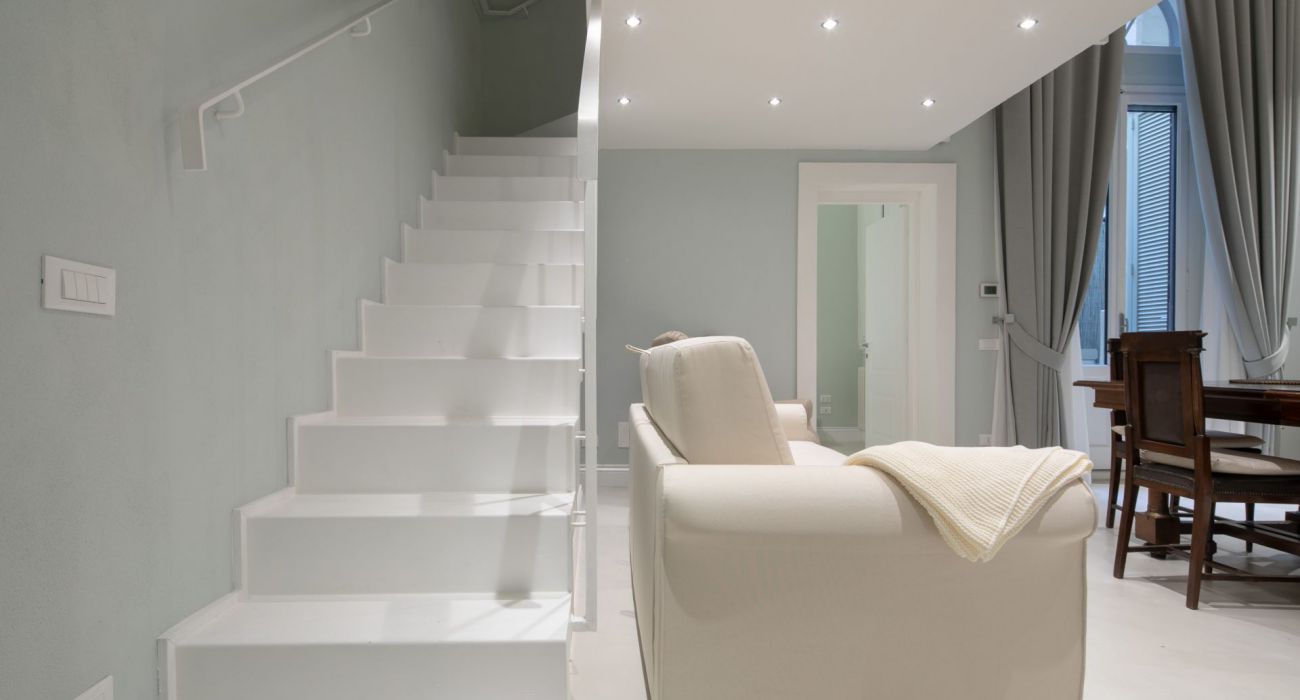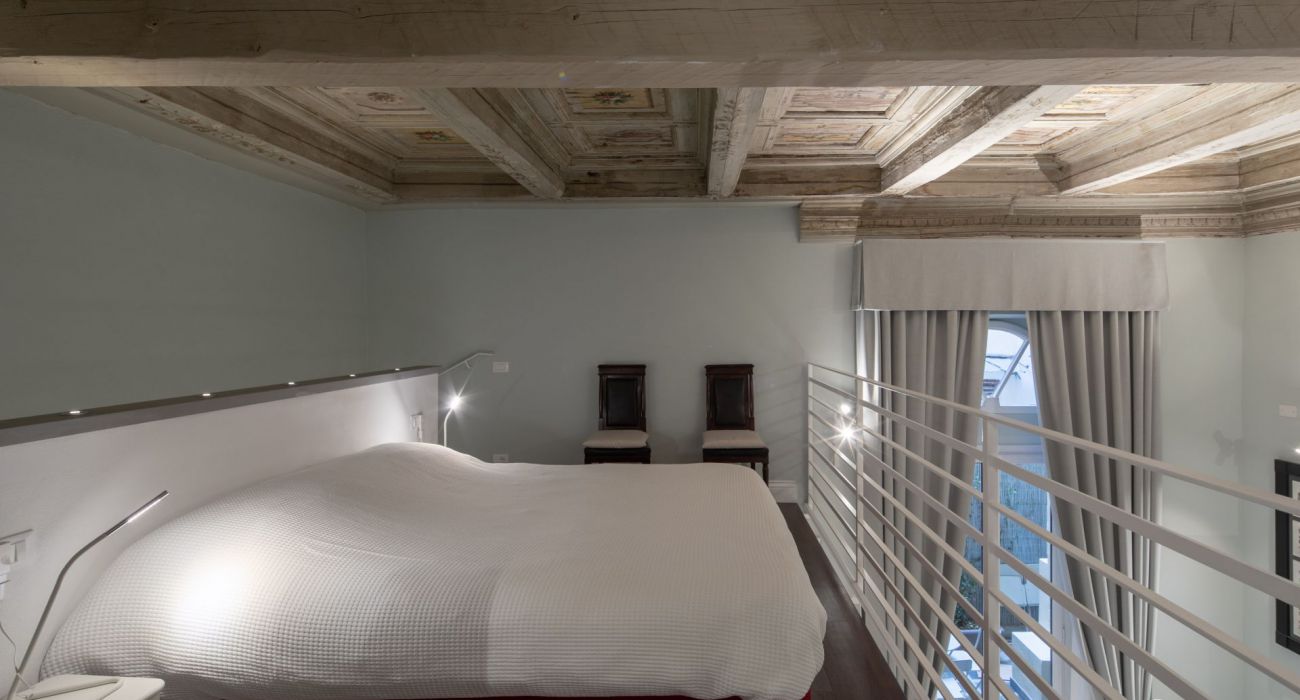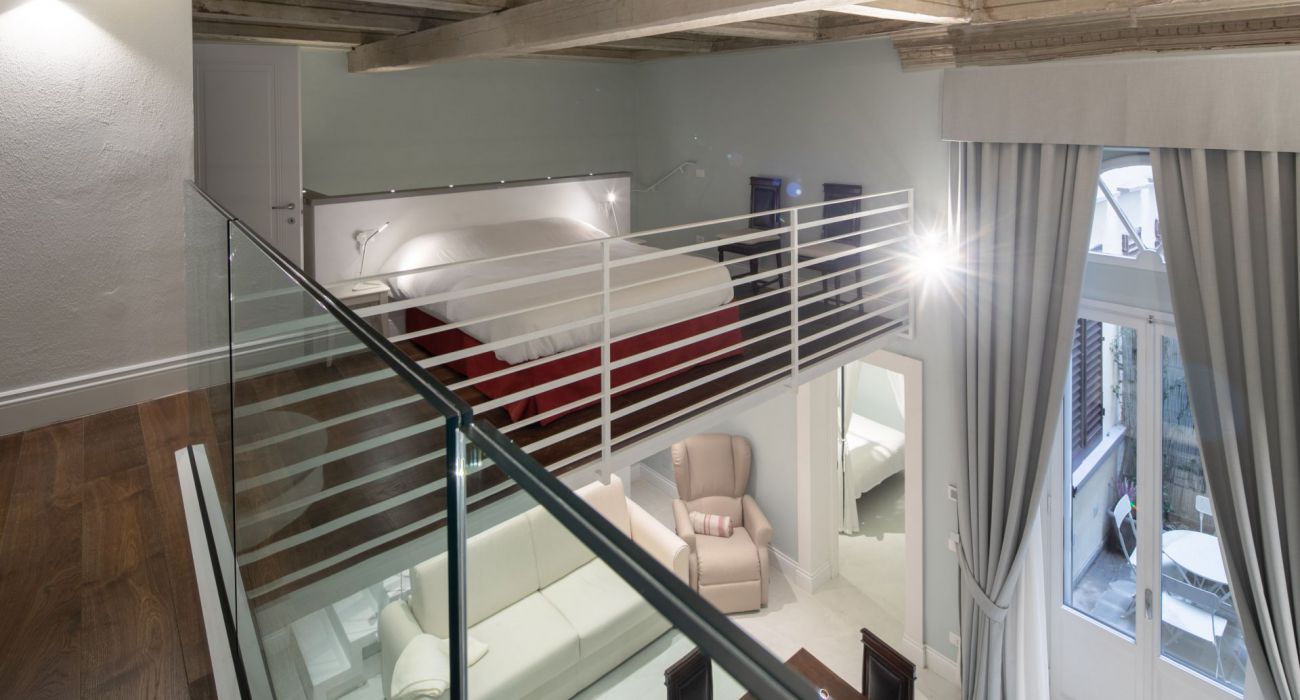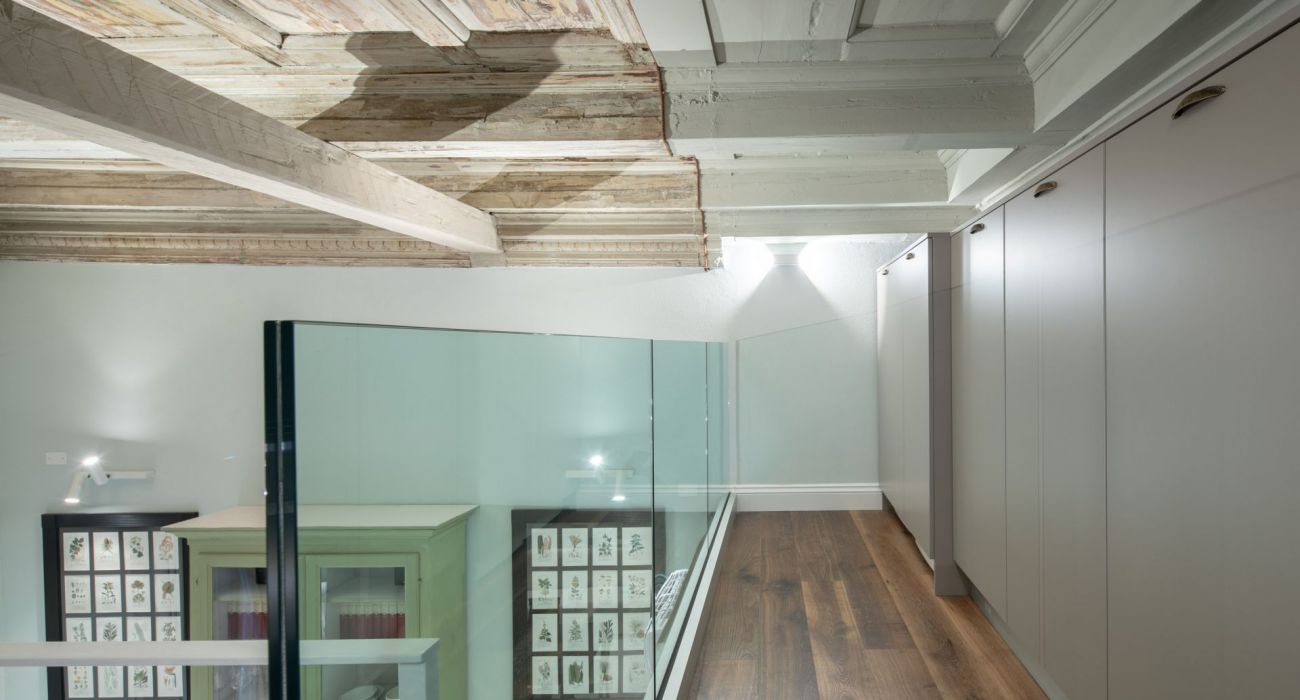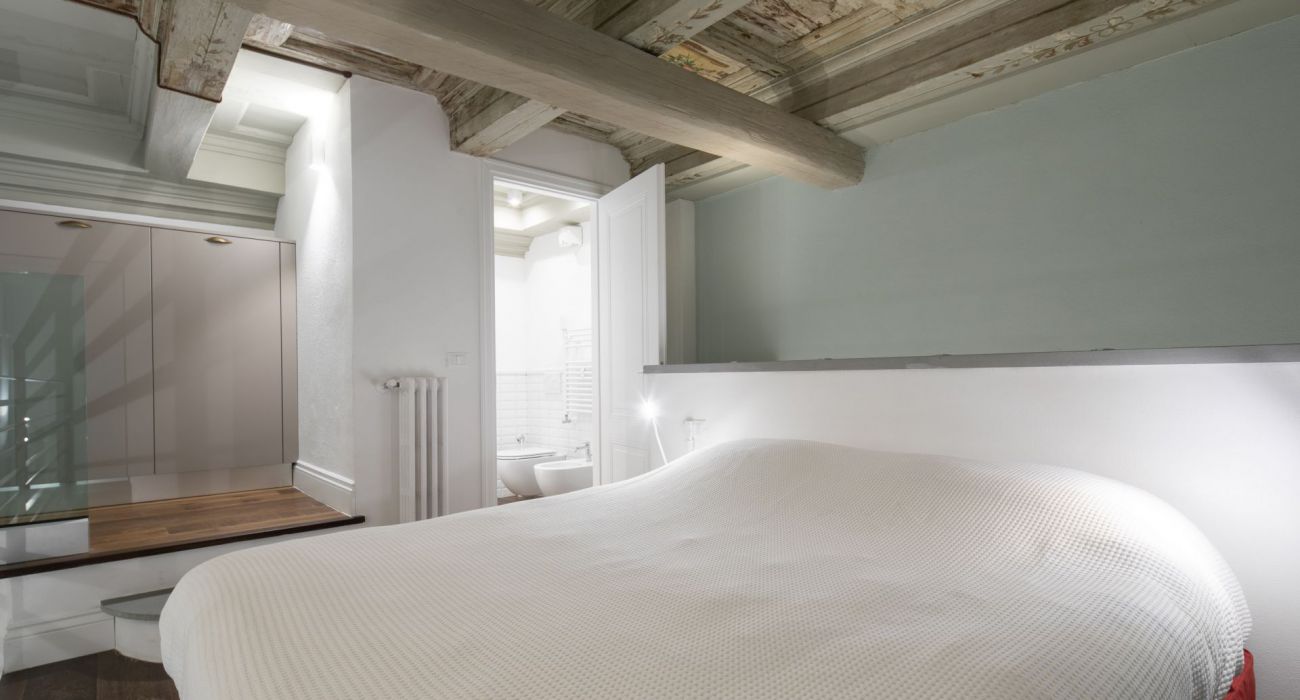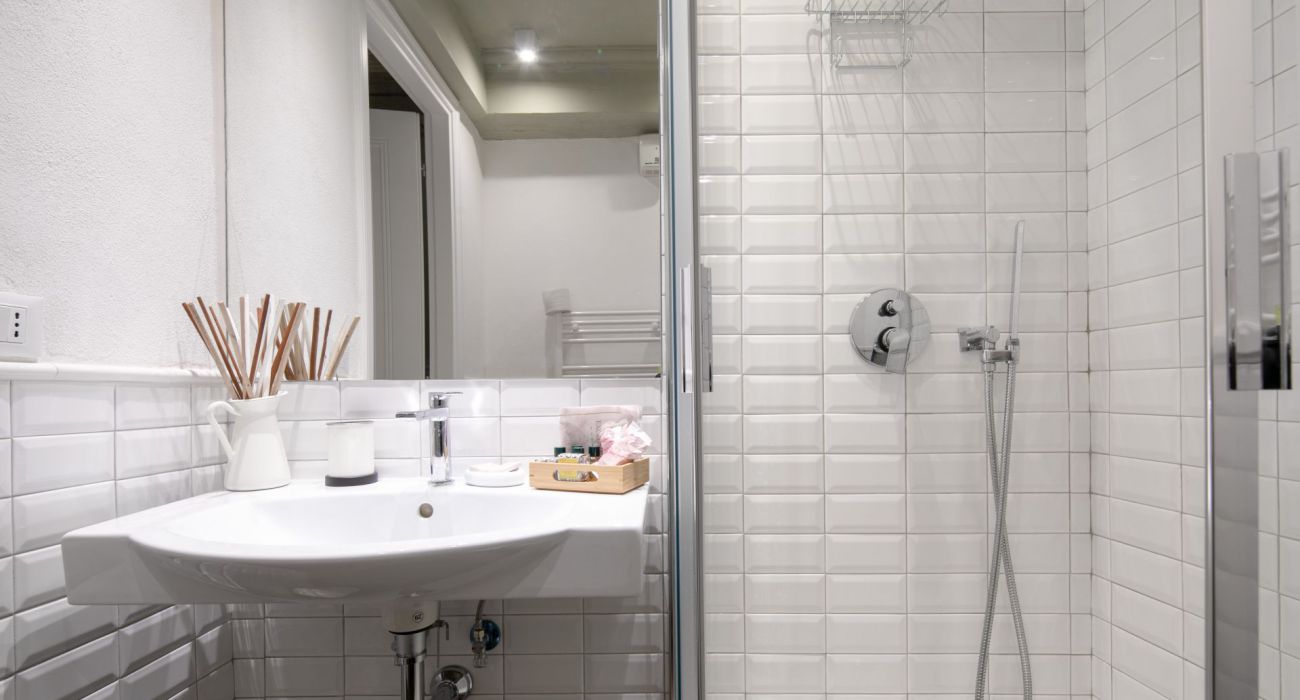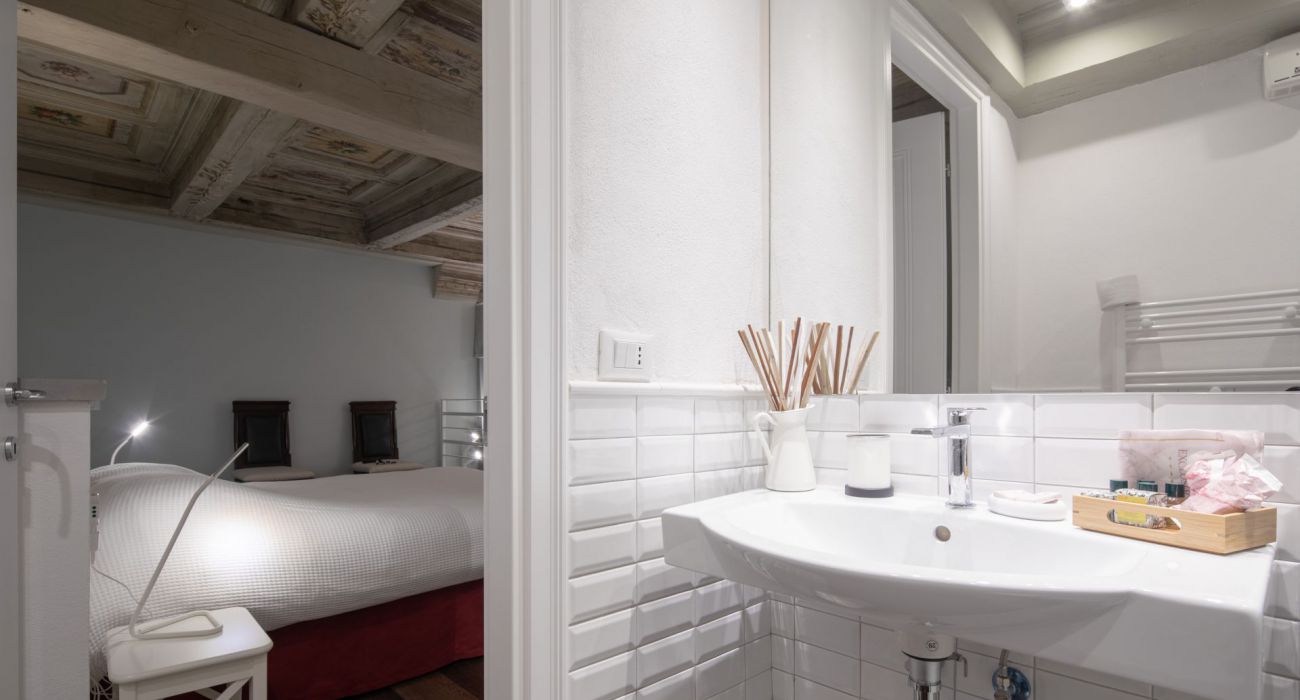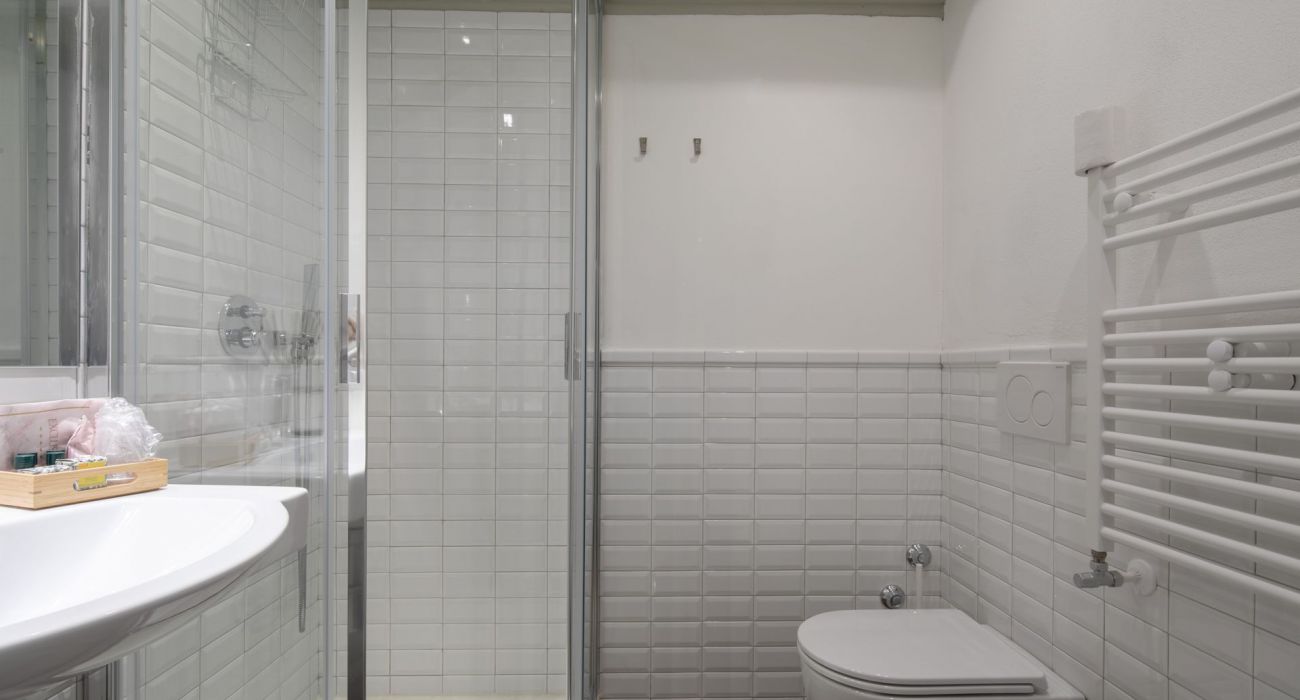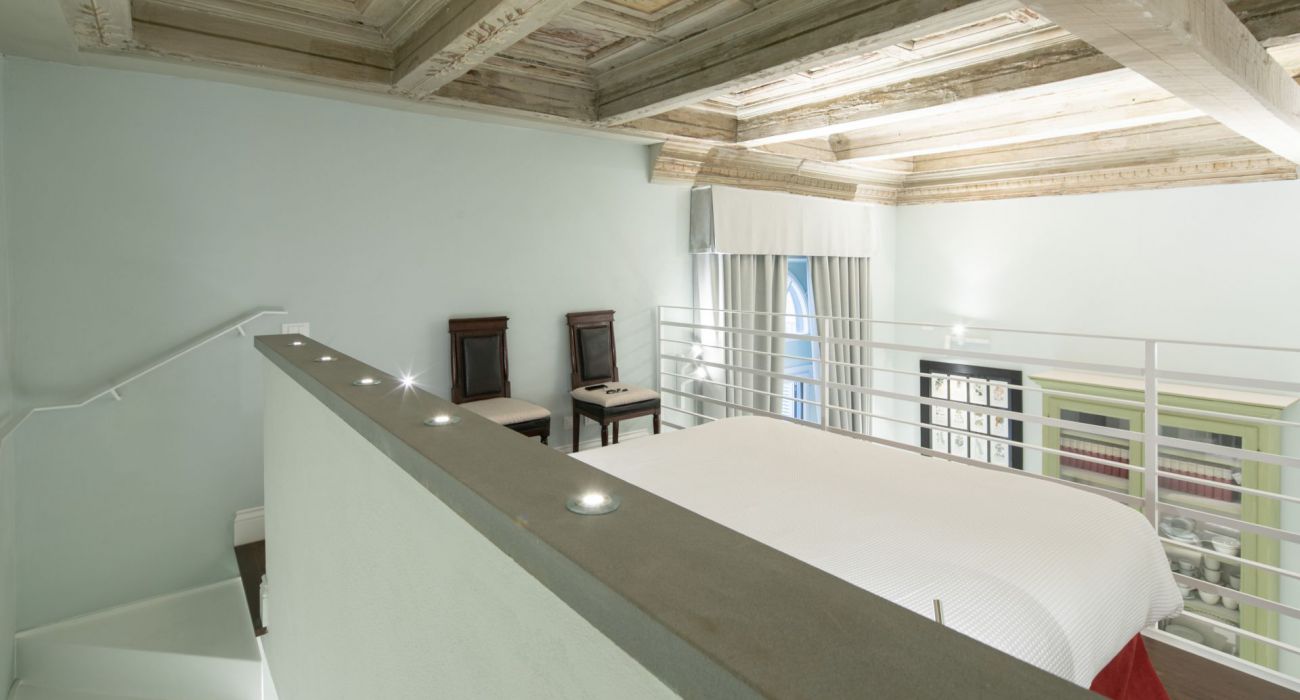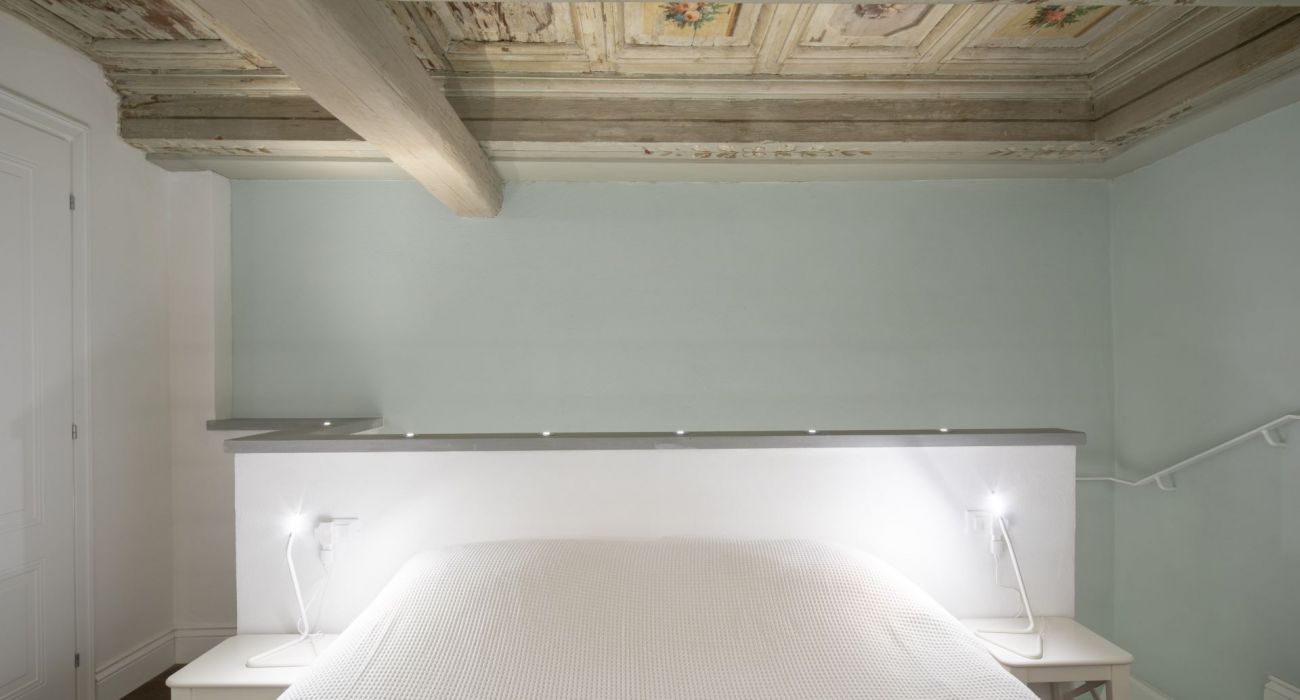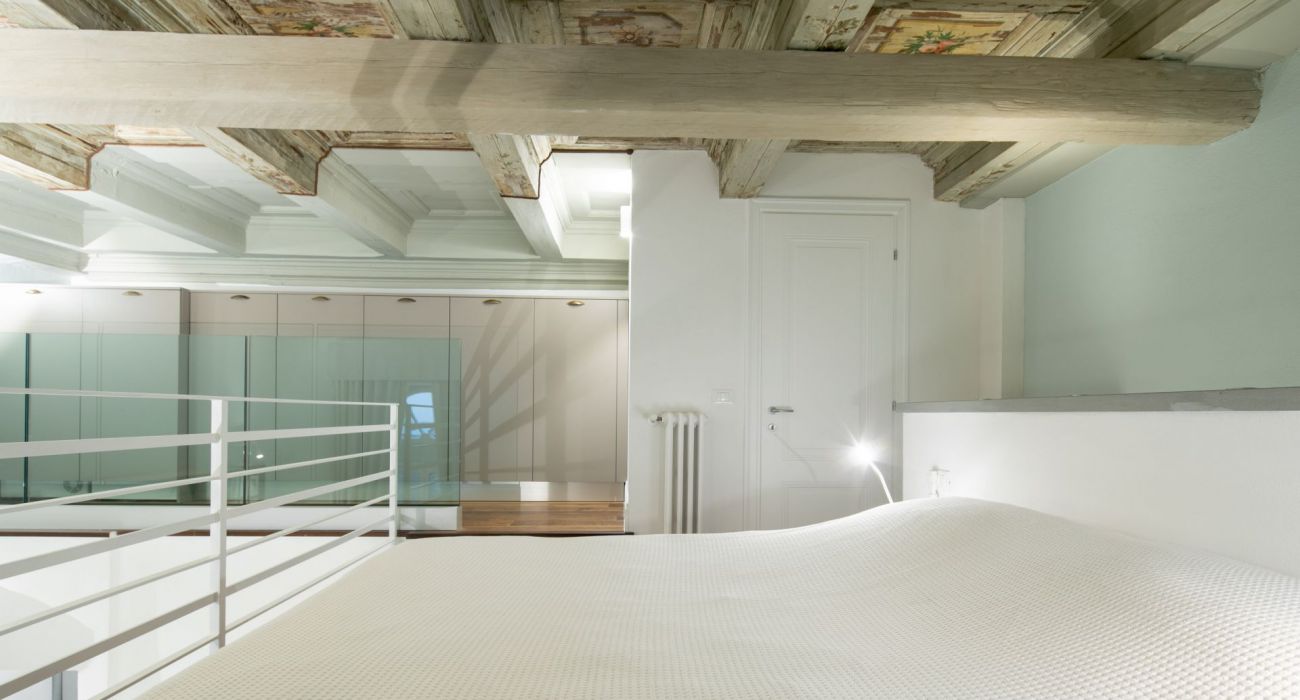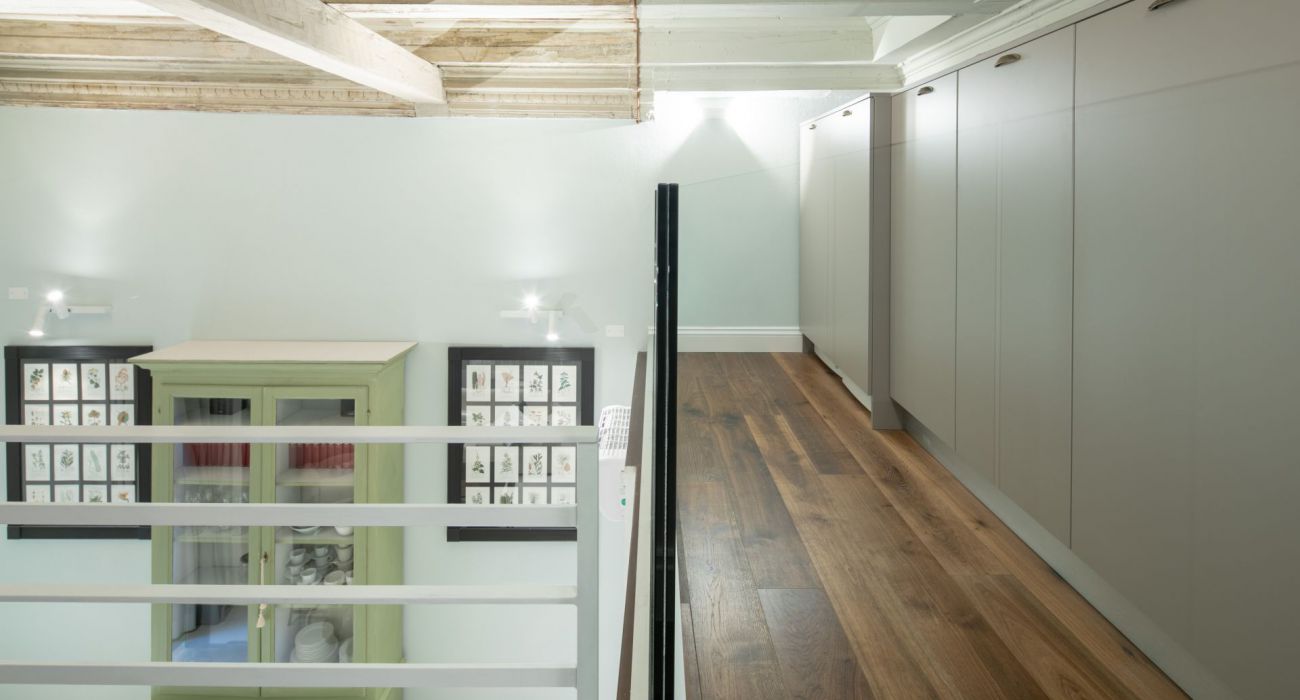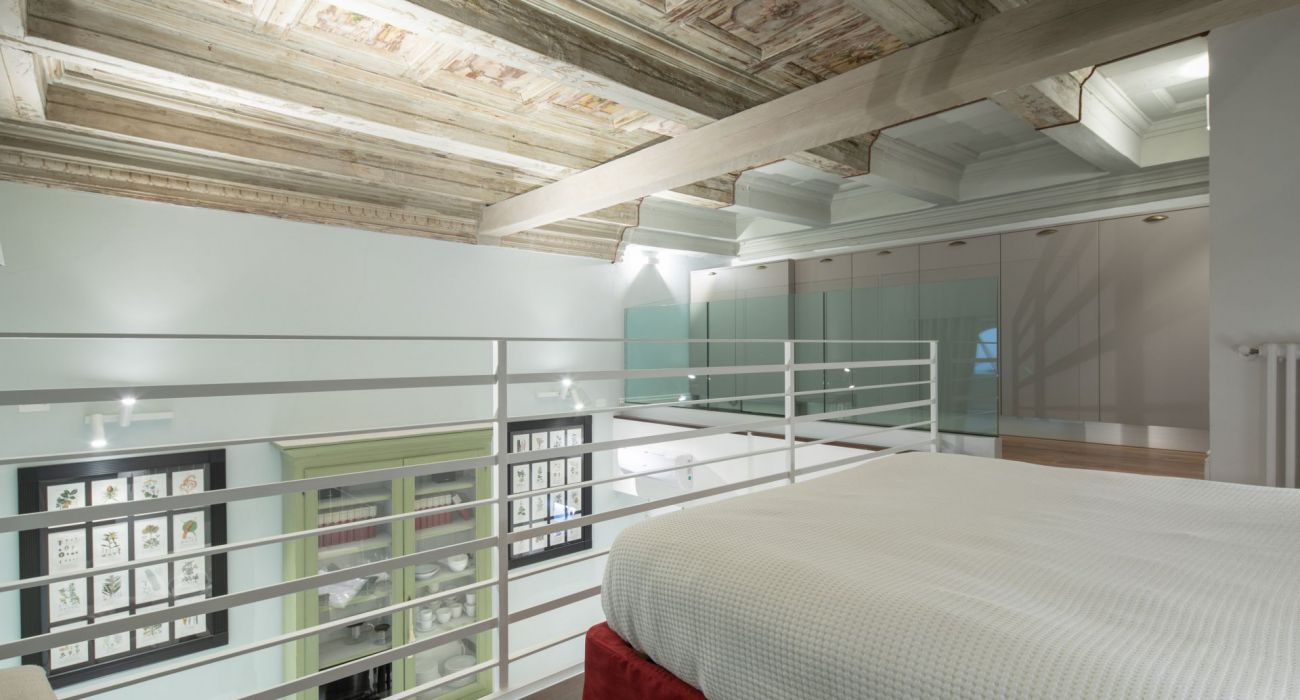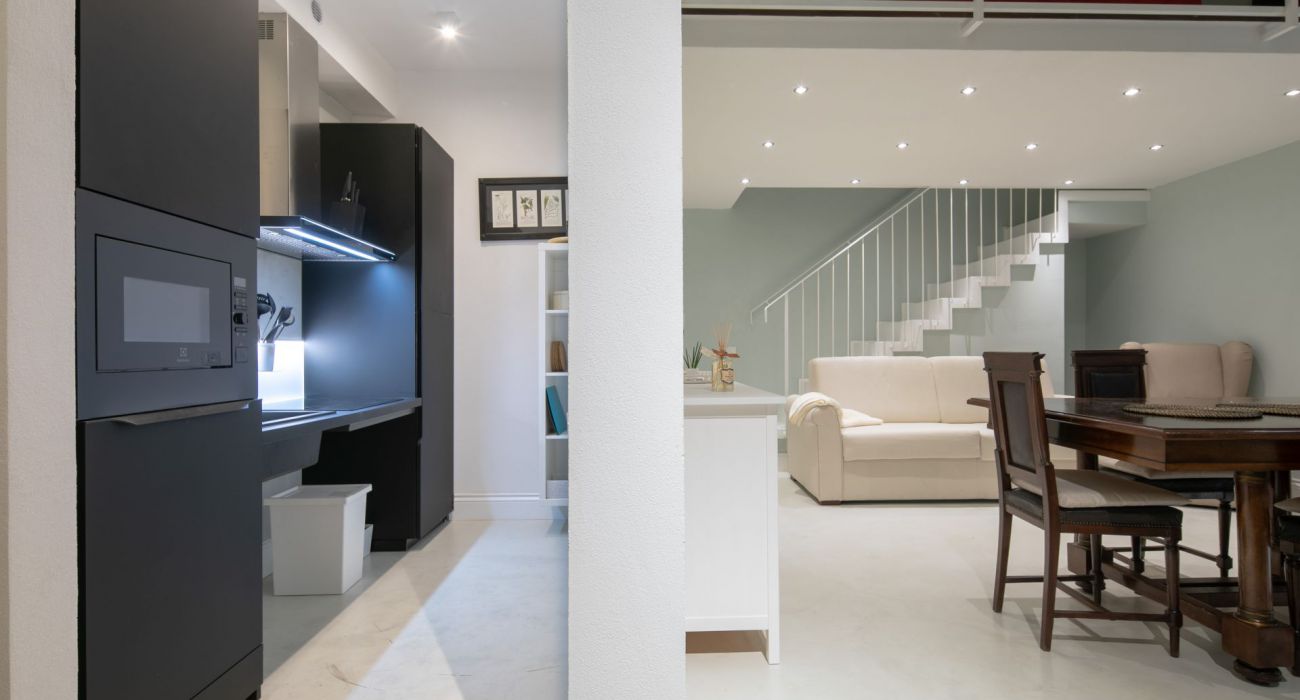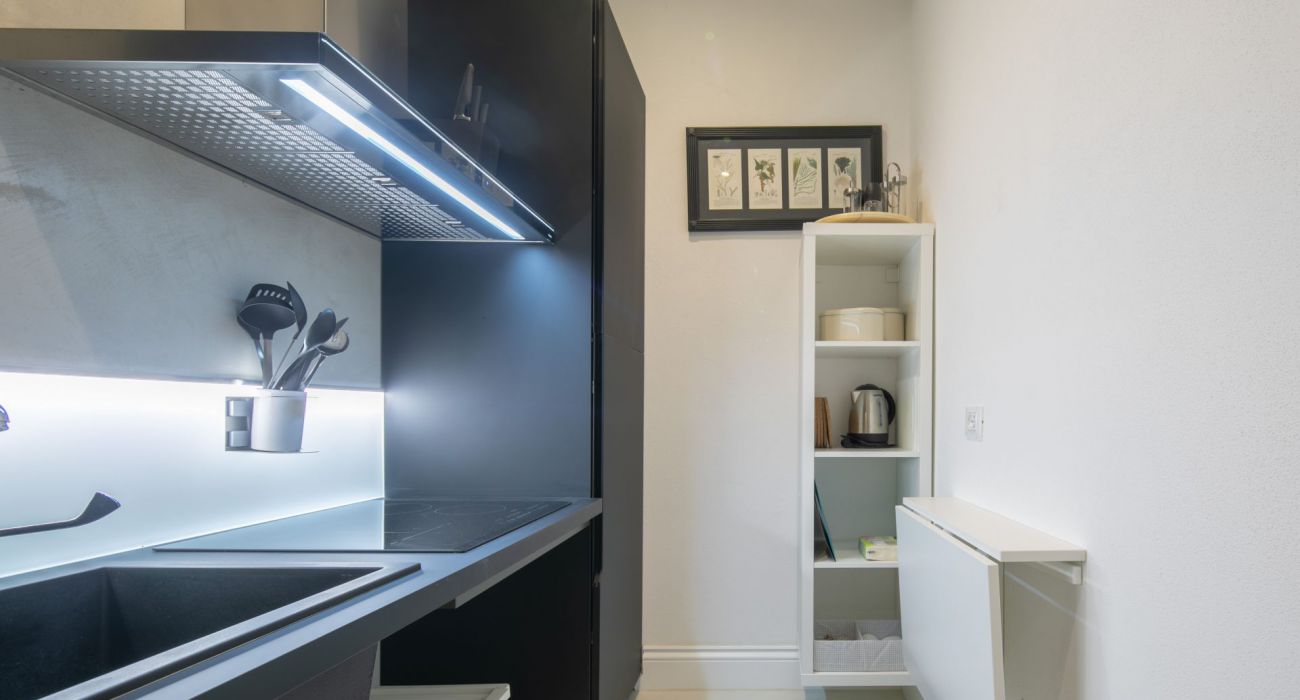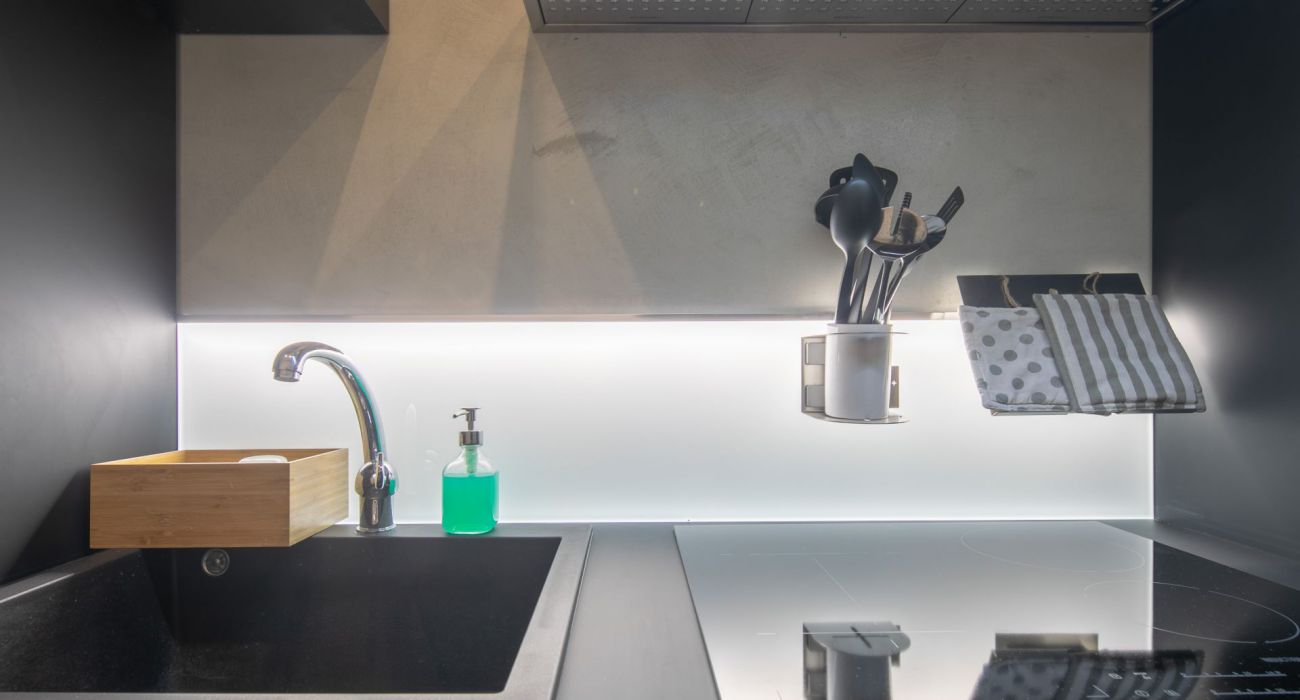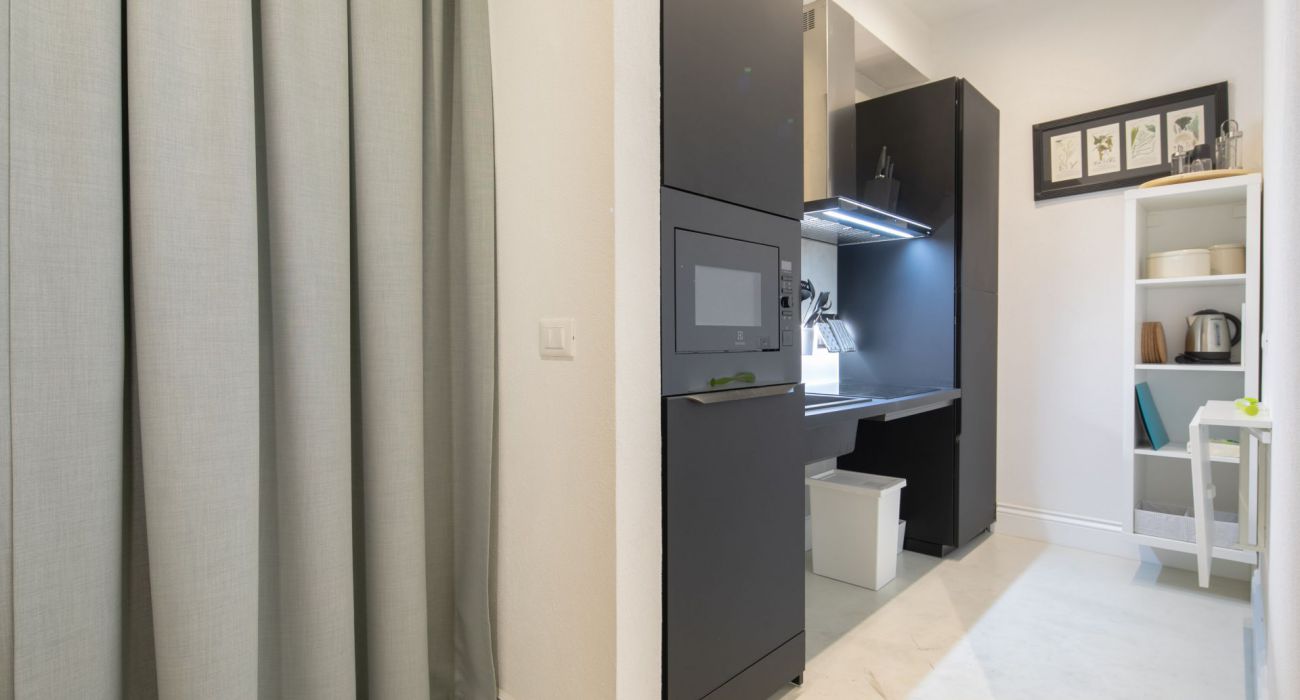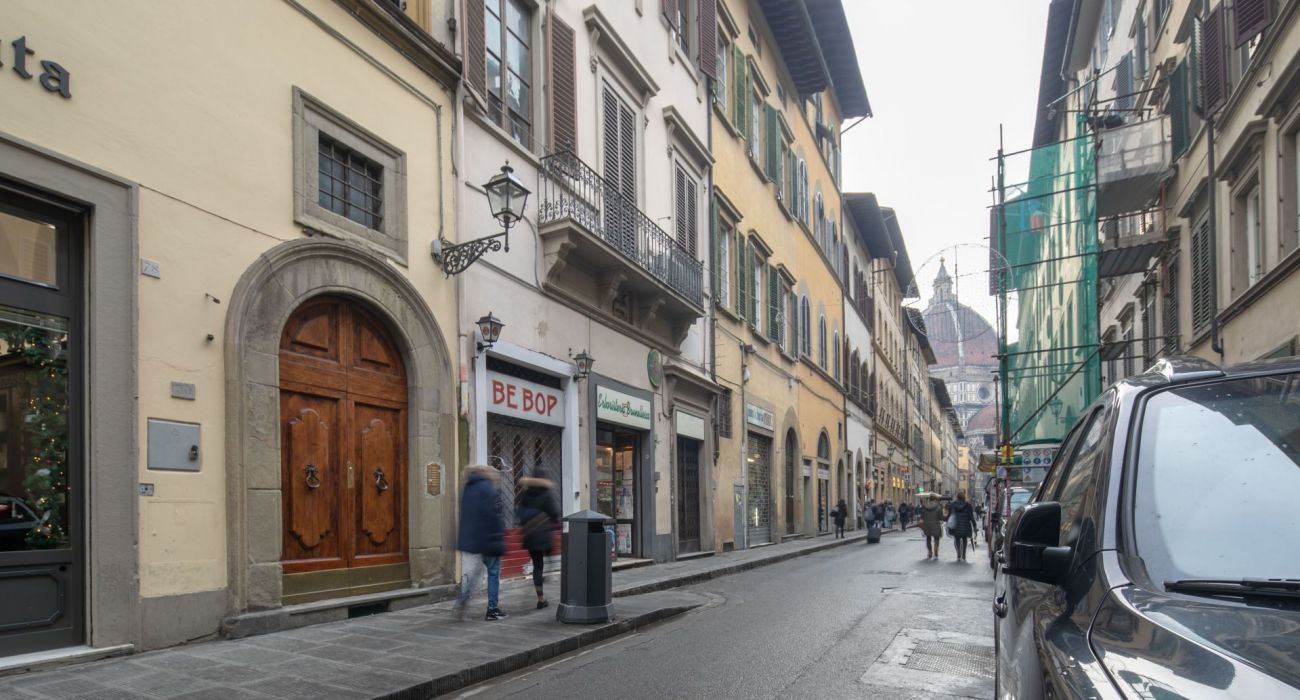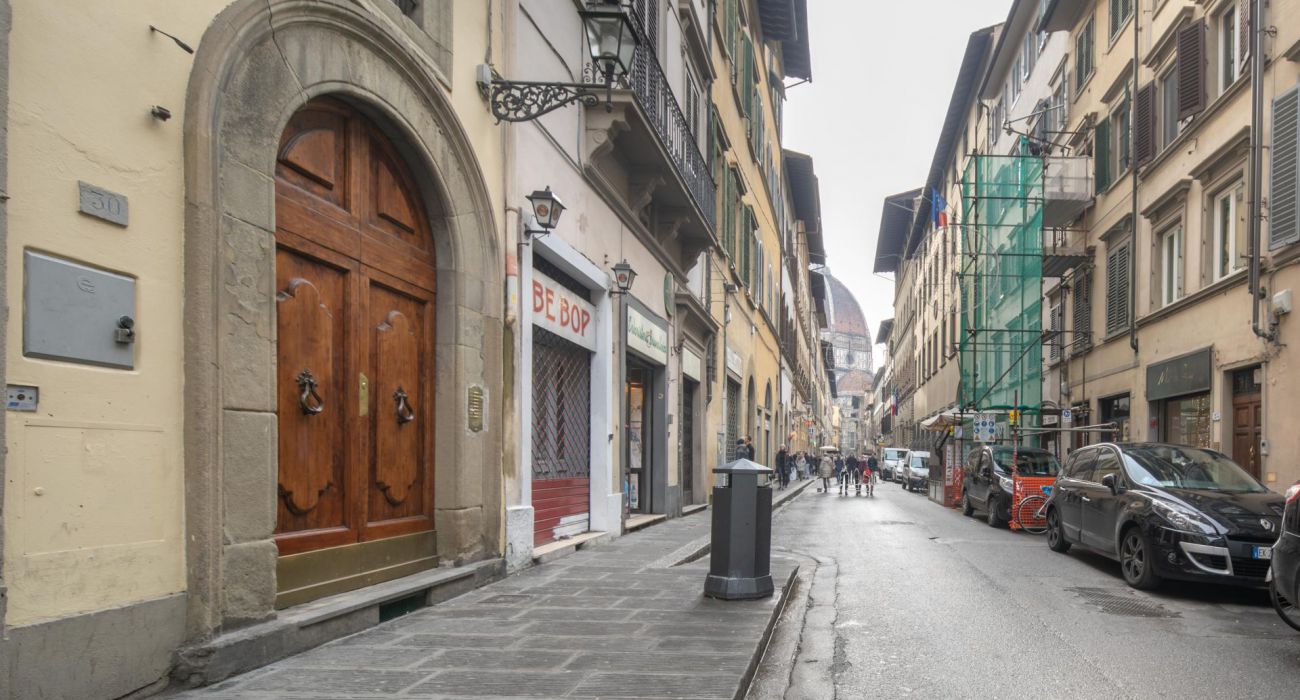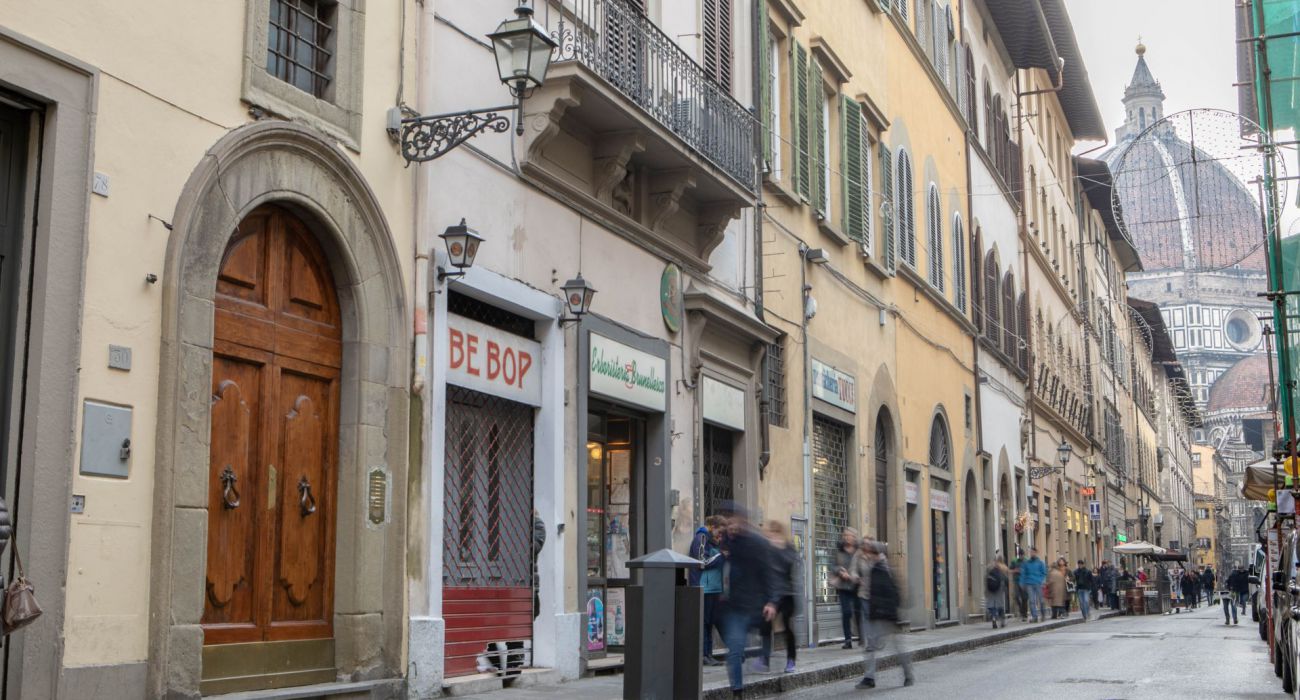 florence
apartment
6 guests
2 bedrooms
2 bathrooms
60 sqm
Splendid private and quiet apartment, composed of a large central hall with a
mezzanine, a bedroom, a kitchen and two bathrooms. You can also access a small terrace, which overlooks
an internal courtyard, complete with a table and ornamental plants.
The interiors have been particularly cared for putting together history, design and comfort, at the top is
still present the ancient painted wooden ceiling of the fifteenth century with what remains of the
18th century floral decorations.
The apartment is equipped with a double bed in the bedroom, a bed
double in the mezzanine, a comfortable sofa bed in the hall, it sleeps up to 6 persons. All
the mattresses are of excellent quality.
The two bathrooms are located on the ground floor and on the mezzanine floor, both with showers. The kitchen is
equipped with modern equipment. On the mezzanine floor there is a wardrobe and a
washing machine and a dryer. There are TV and Wi-Fi connection. The building is equipped with
lift.
LOCATION:
The apartment is located in Via dei Servi, in the district of San Giovanni, in the historical center of
Florence, on the first floor of a building of considerable historical interest built in the fifteenth century,
belonged to the Arte dei Mercatanti dei Calimala, as shown in the stone emblem depicting an eagle
affixed to the facade. Below is the historic pharmacy of the Santissima Annunziata, from the 16th
century, which refers to the marble round above the windows, engraved with the scene
Annunciation.
You can walk to the most famous places in the city, La Galleria degli Uffizi, the Galleria
of the Academy with Michelangelo's David, the Museo dell'Opera del Duomo, the Bargello and the Ponte
Old. As soon as you leave the building you will see Piazza Santissima Annunziata del
Brunelleschi and on the left the Cathedral in the square of Santa Maria del Fiore.
The neighborhood is alive and offers countless shops, clubs and restaurants, just a few meters from a mini-market with
everything you need to do your shopping.