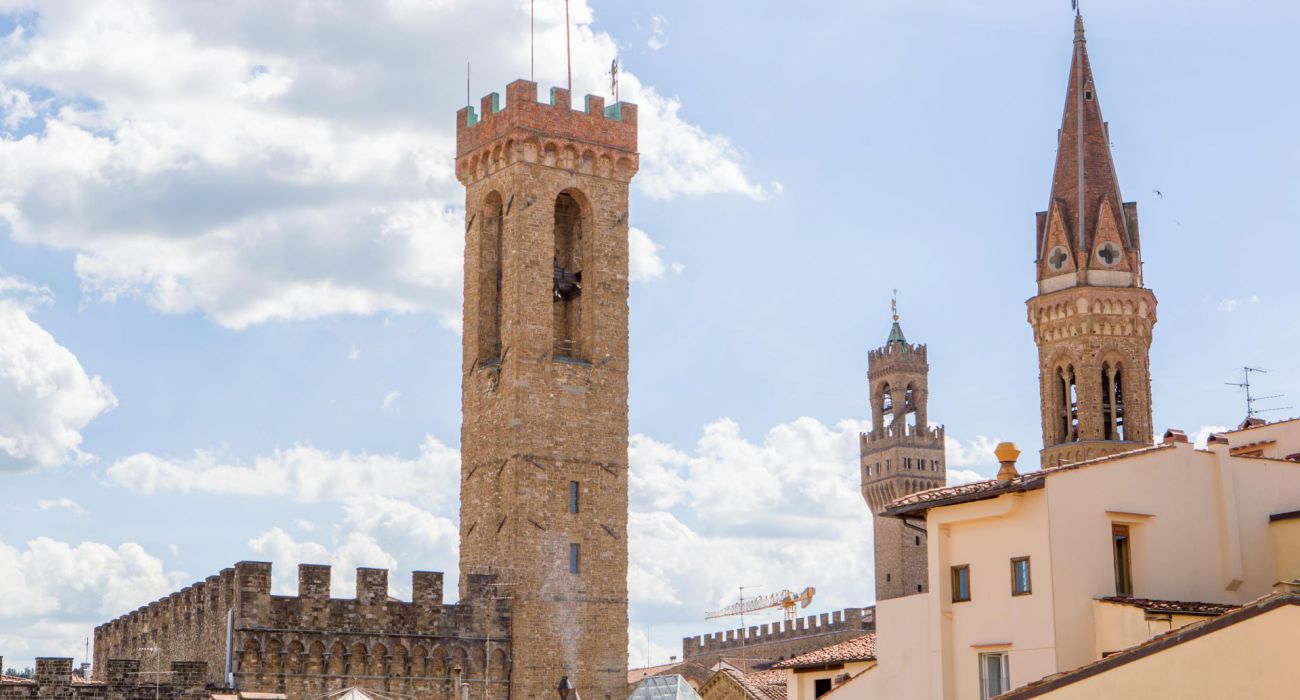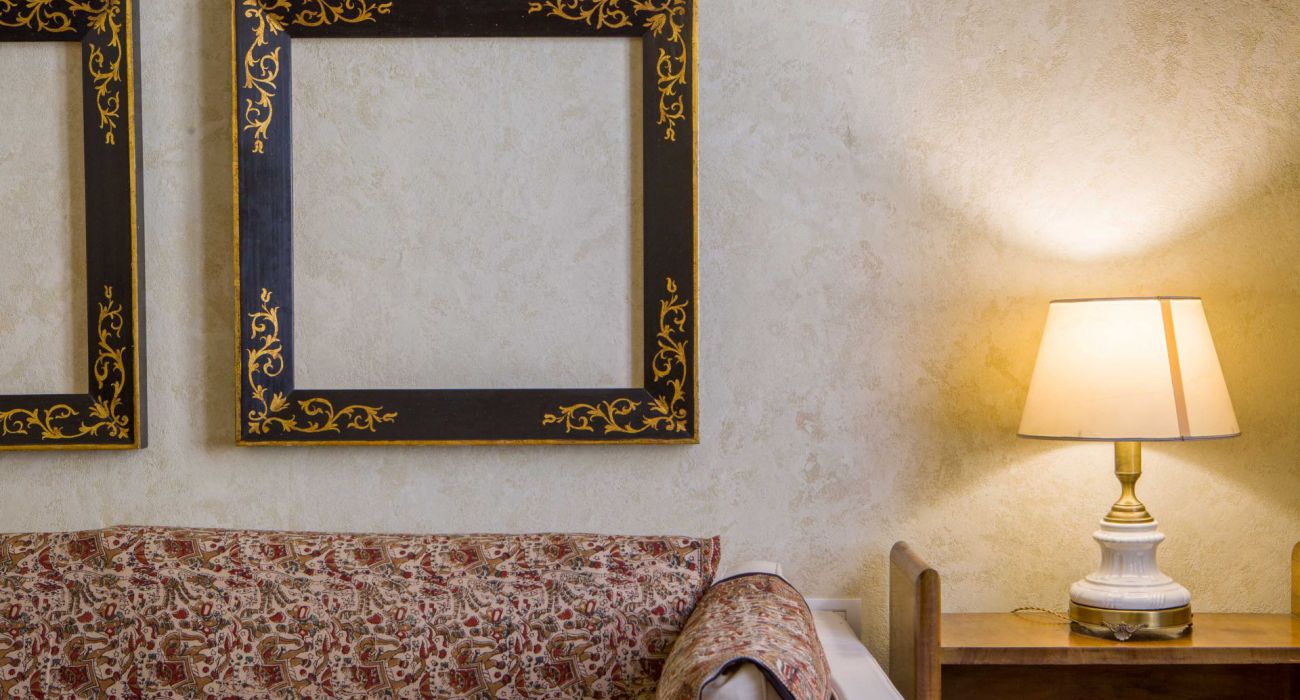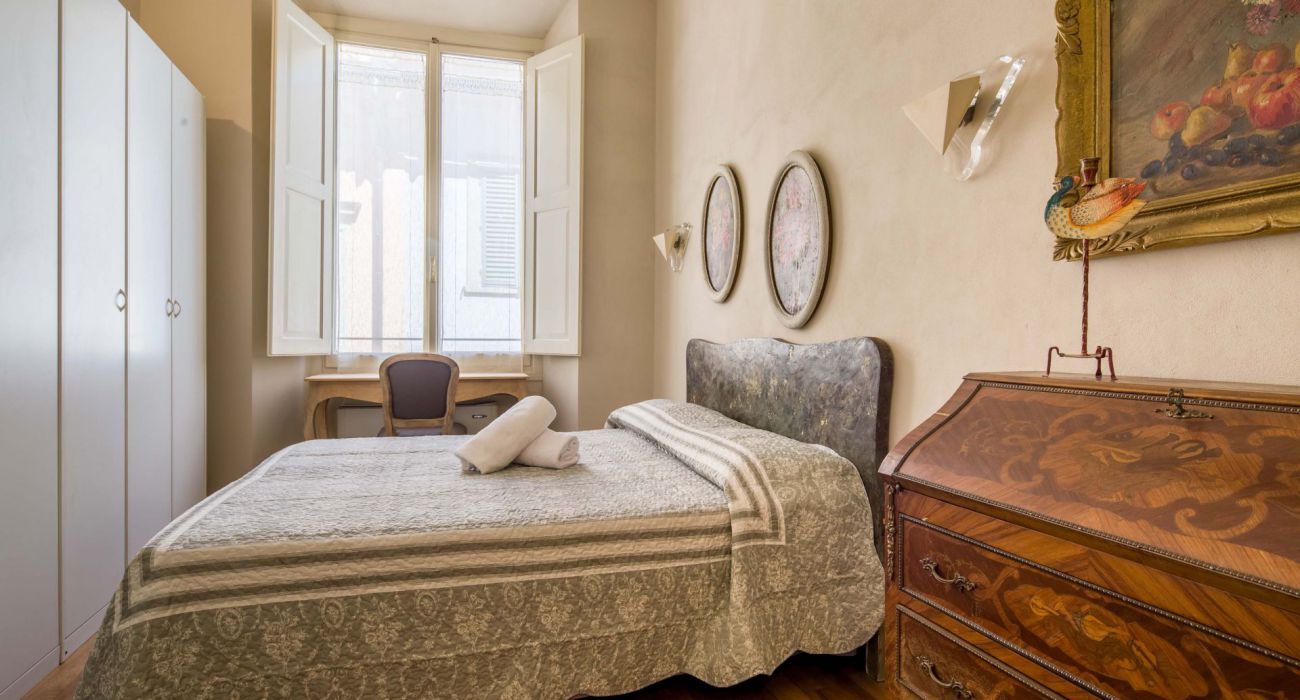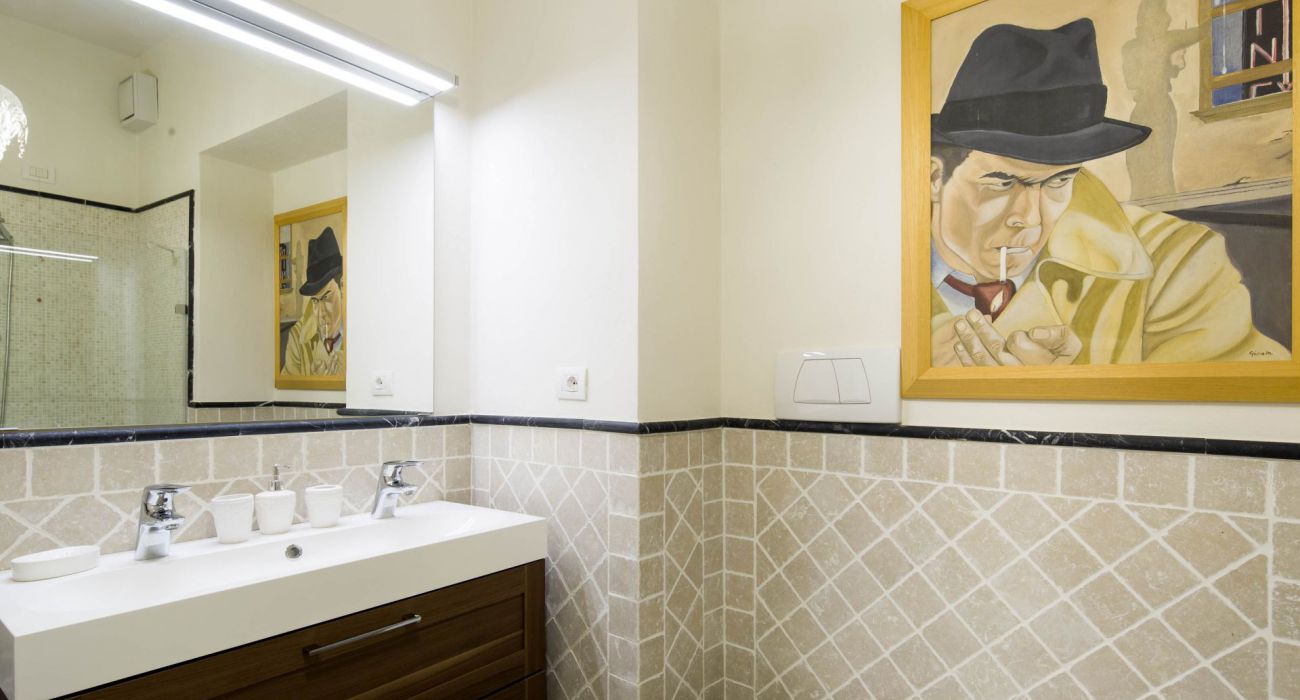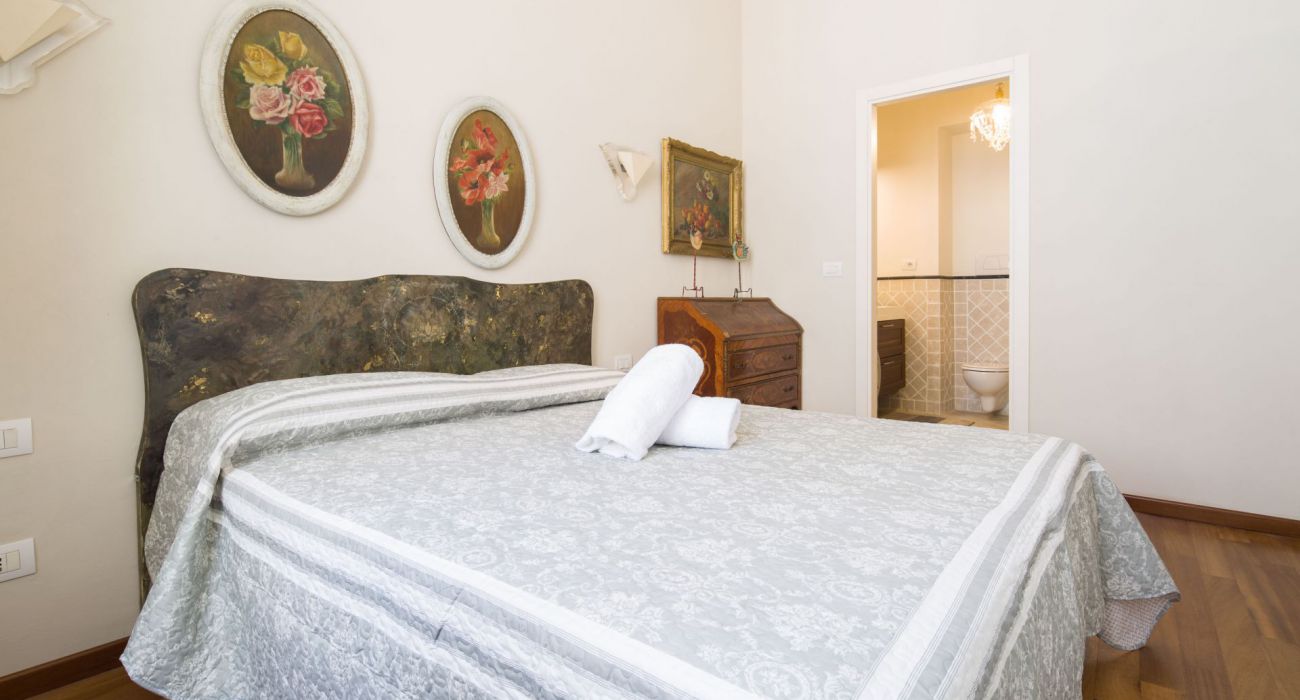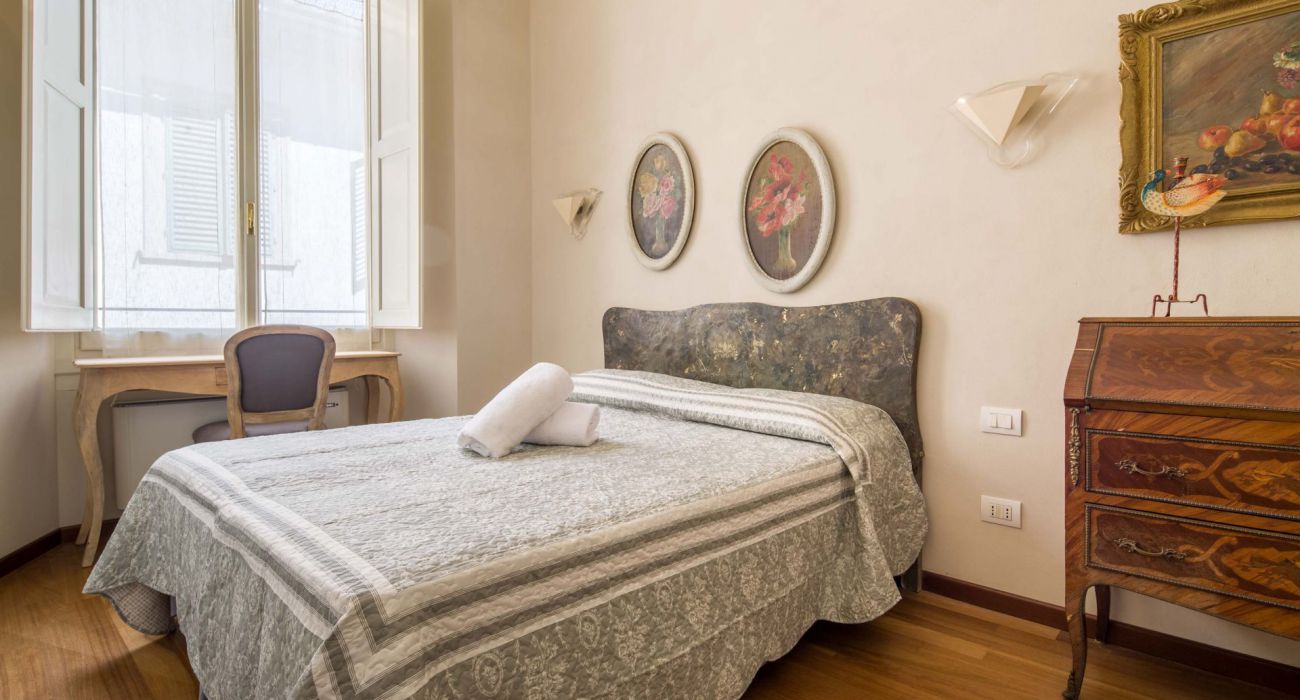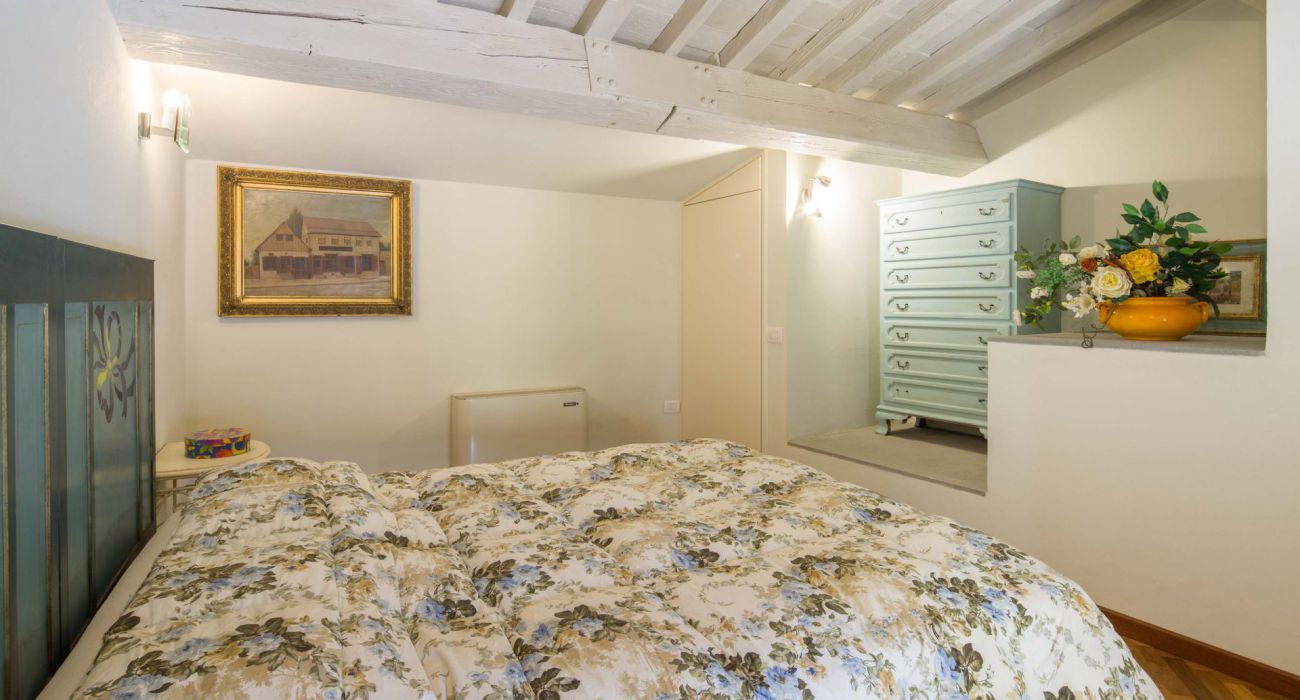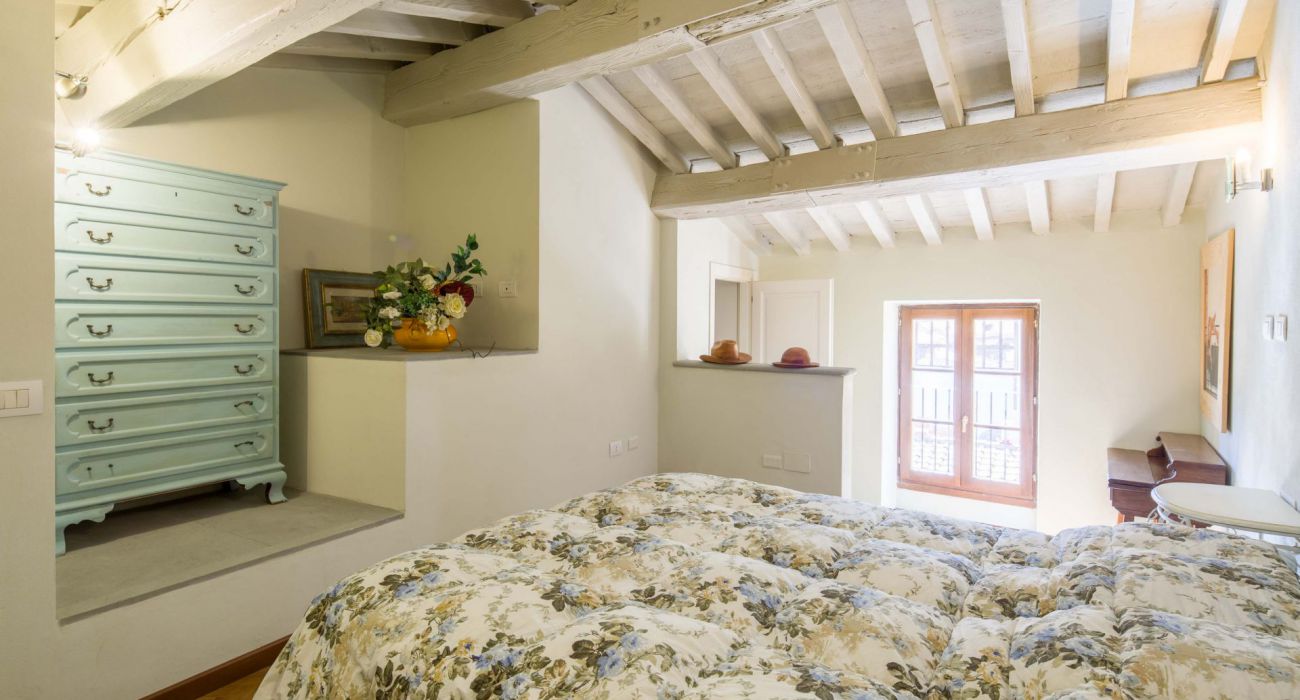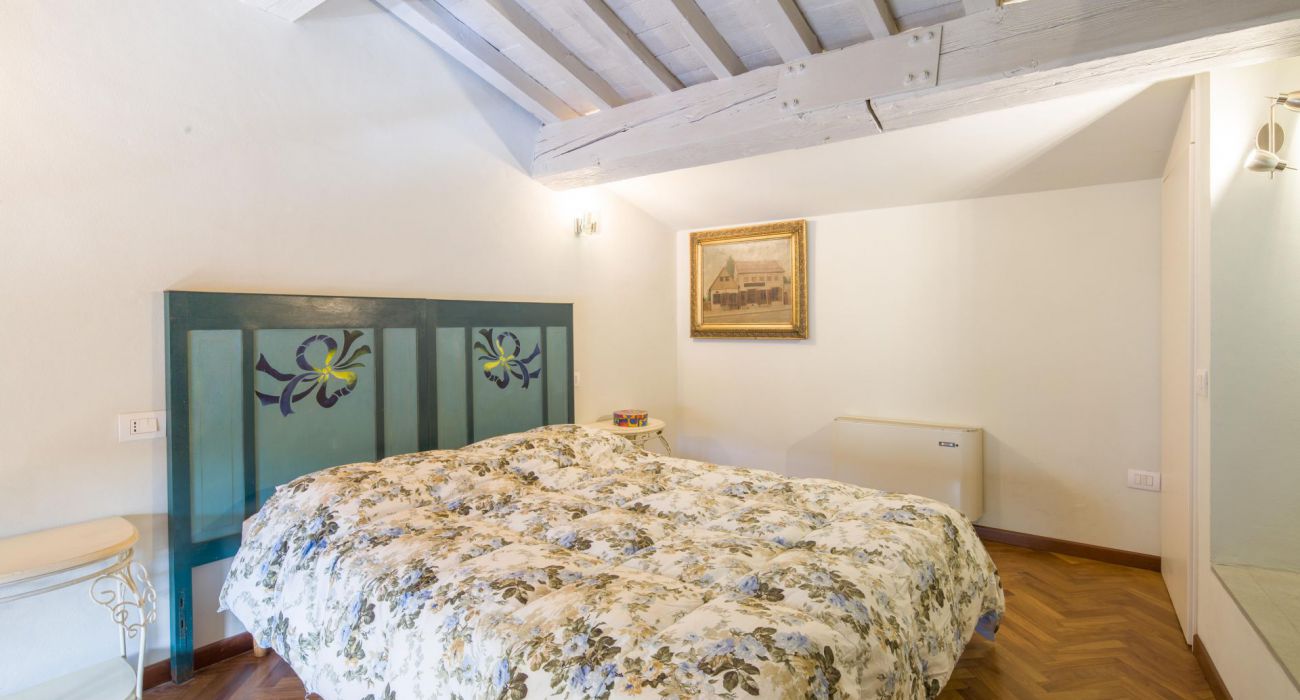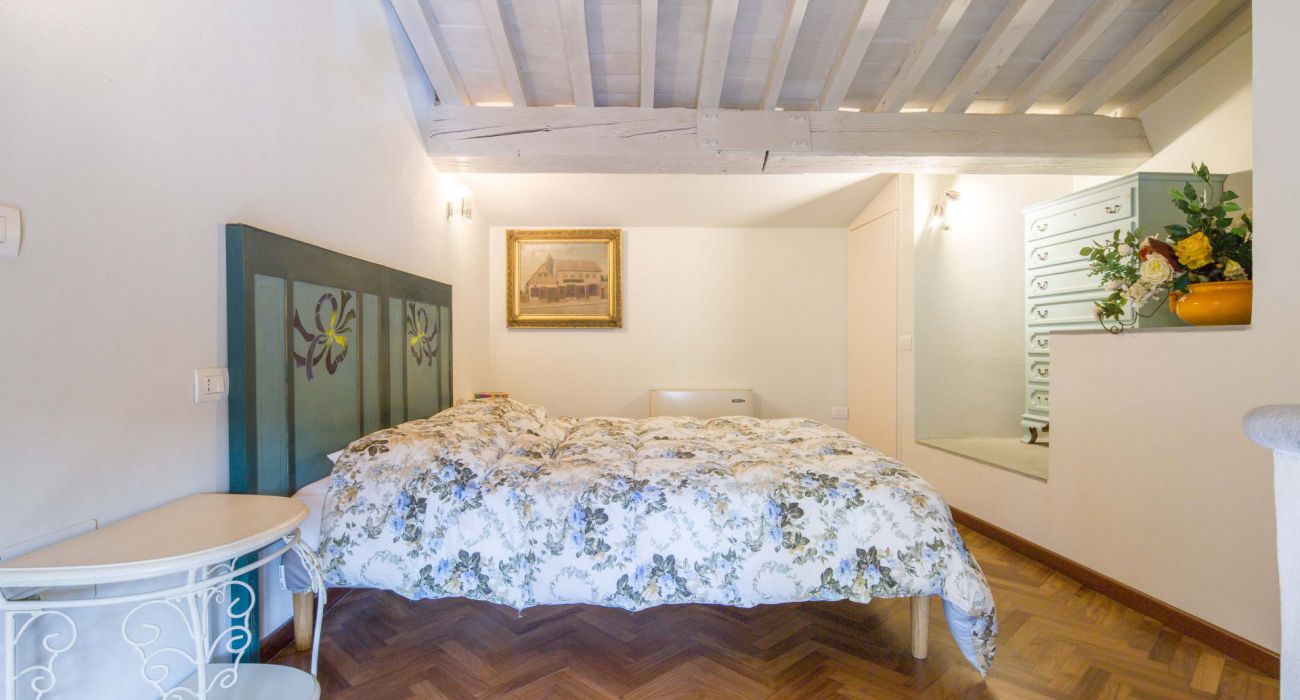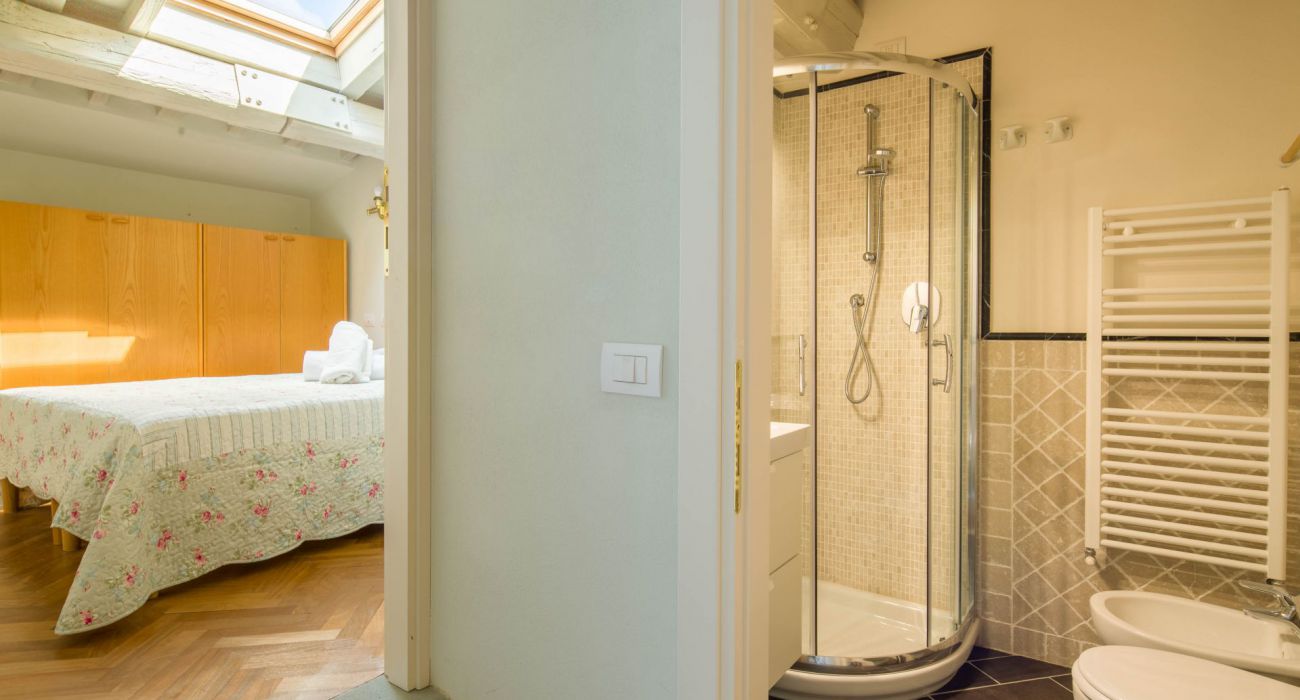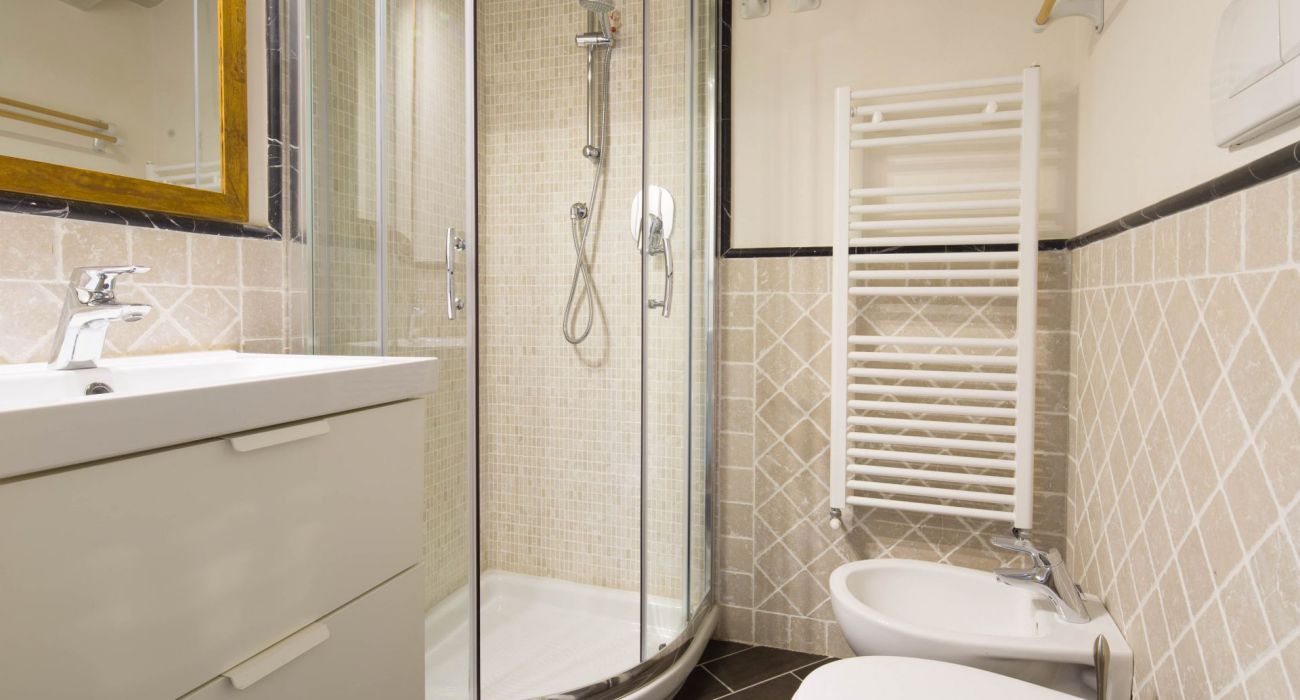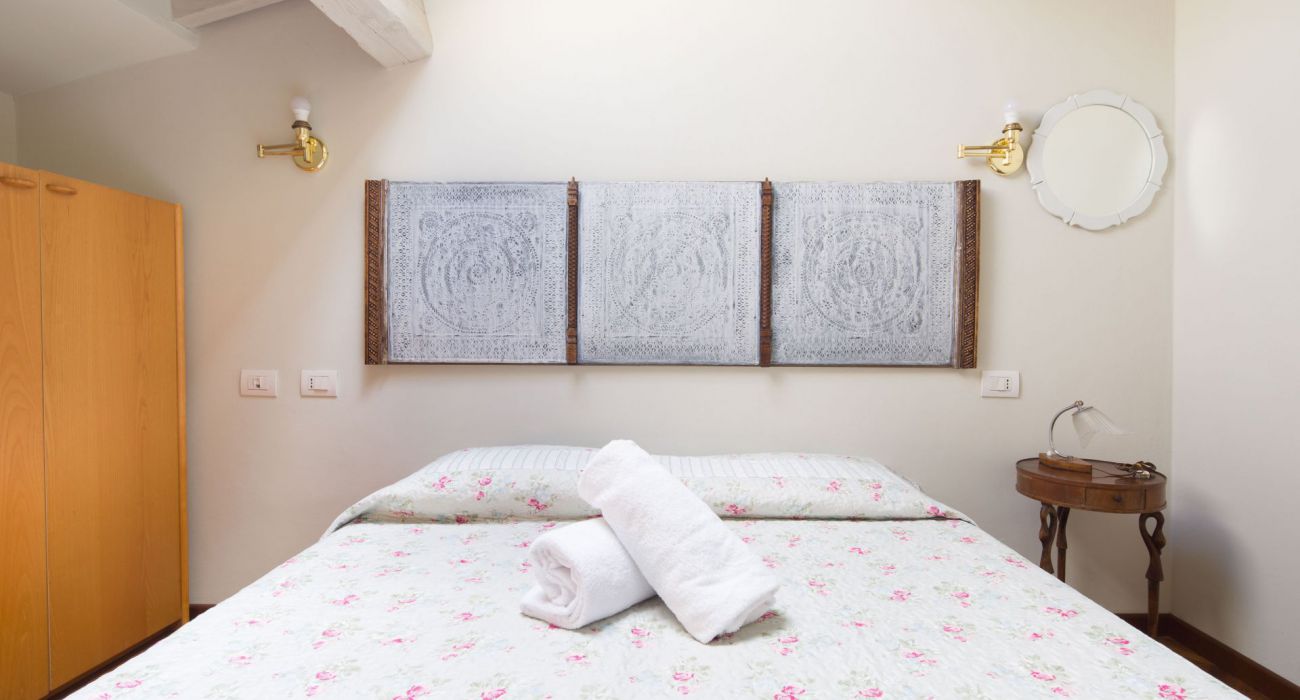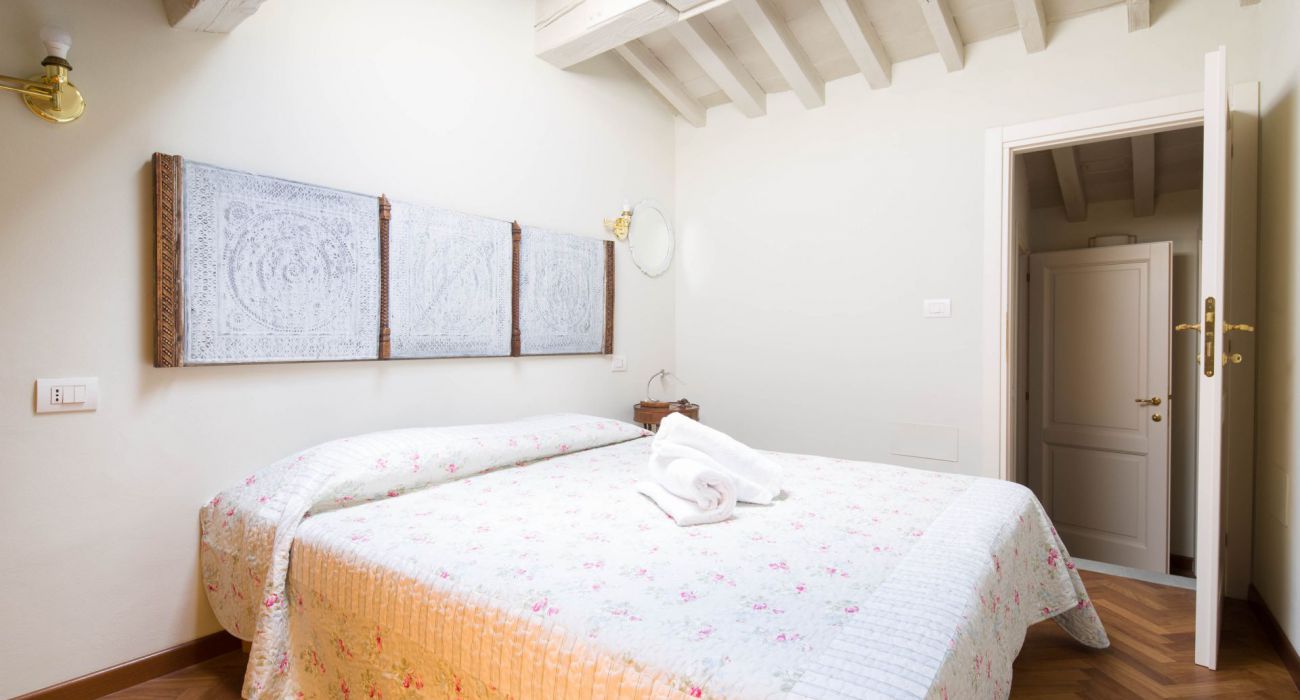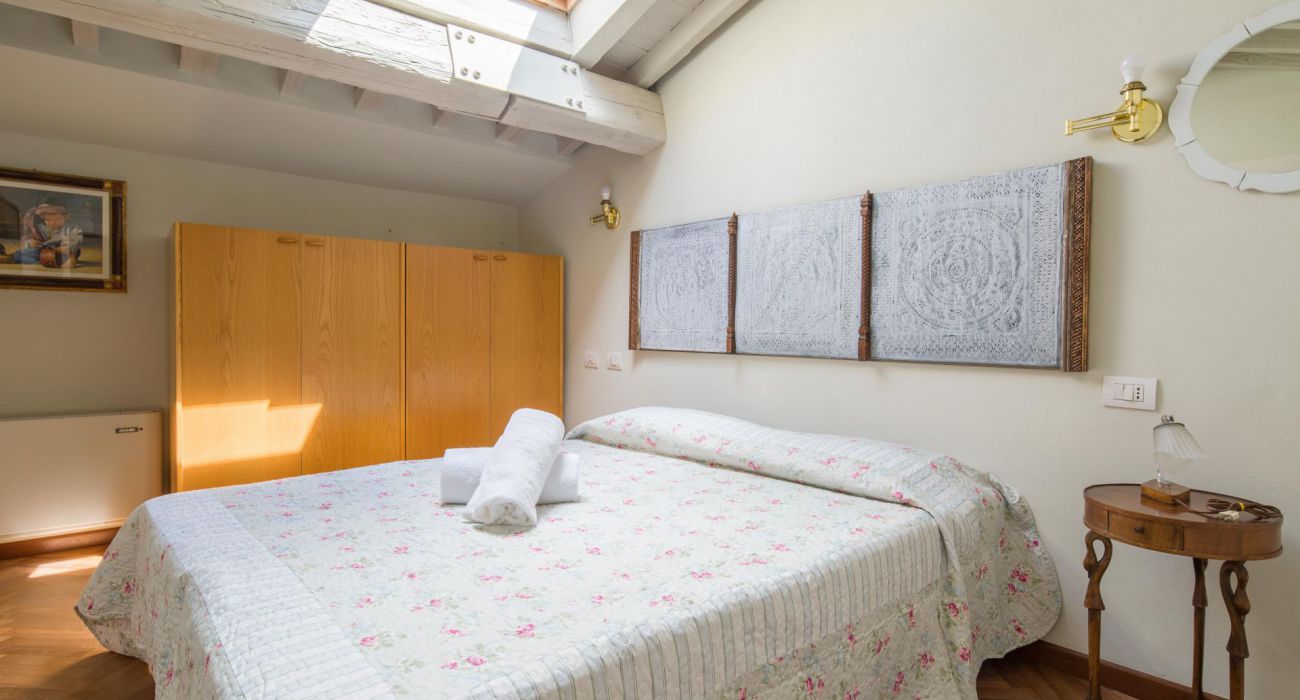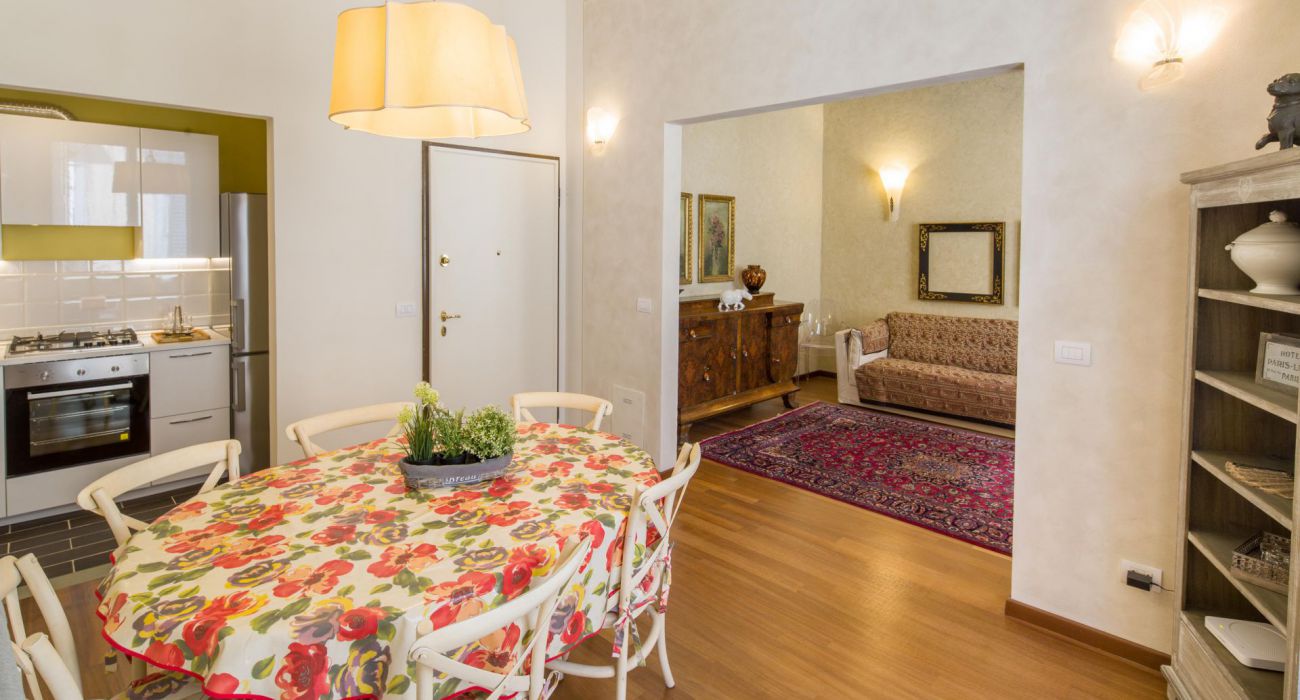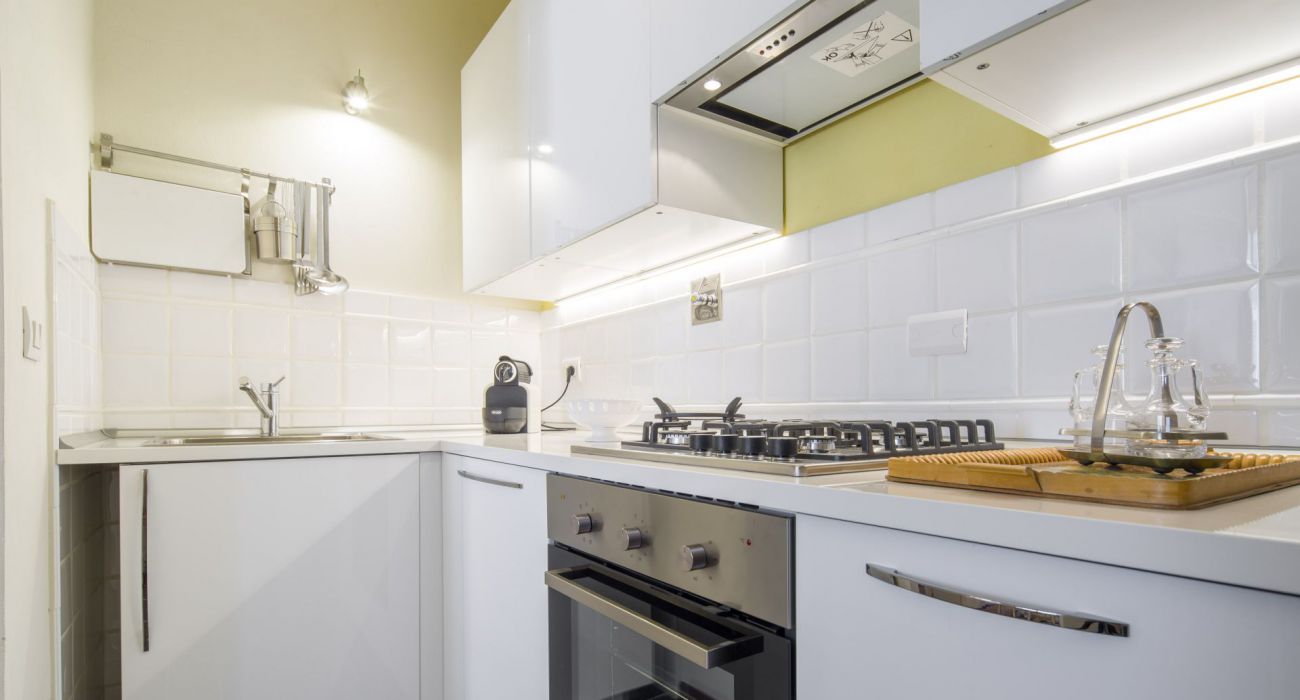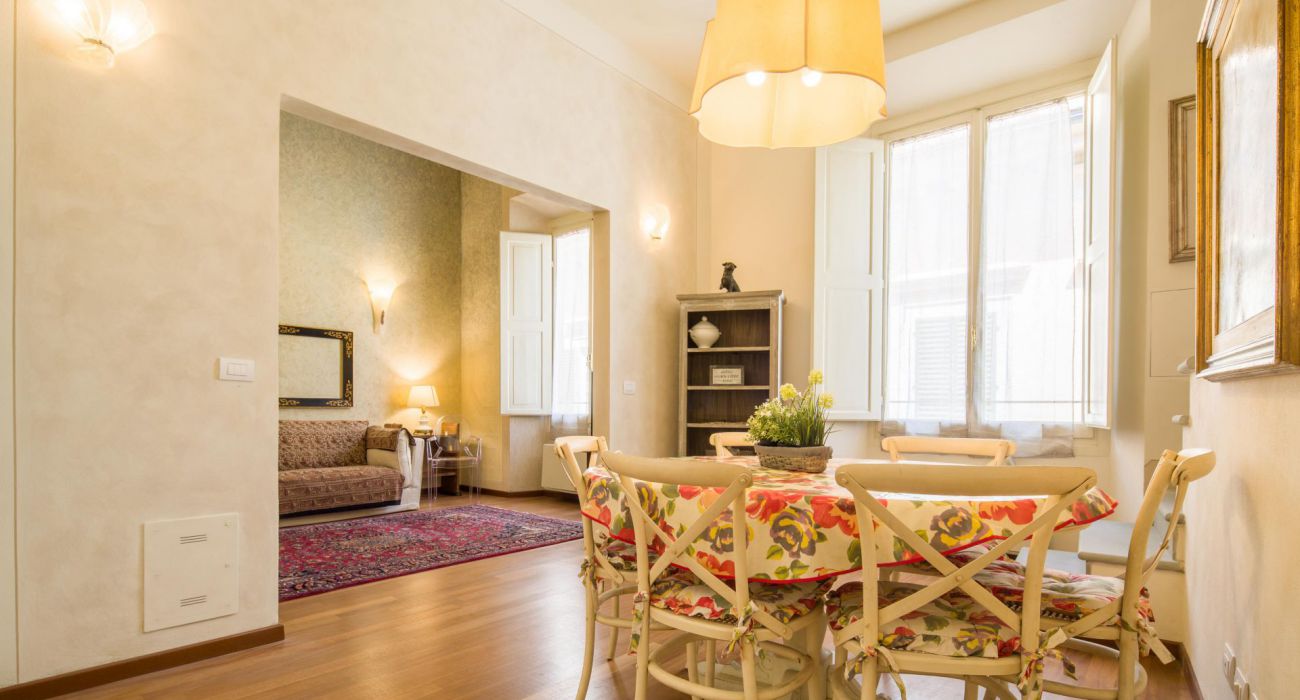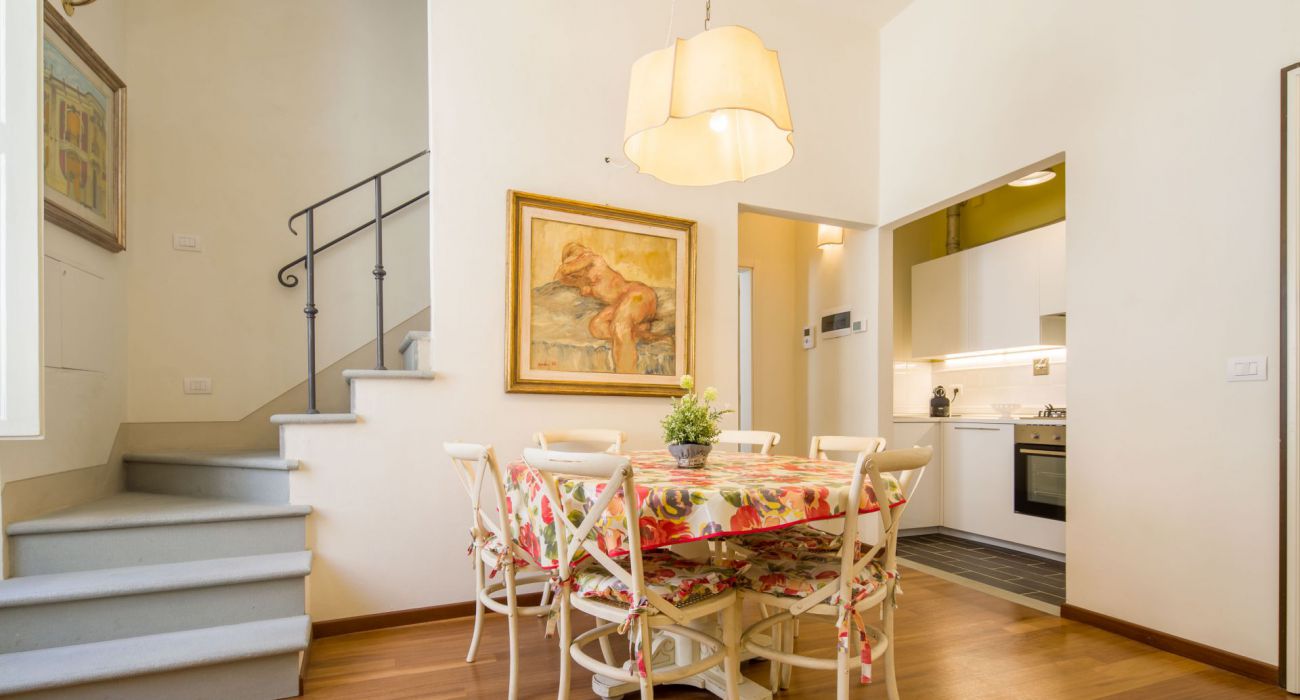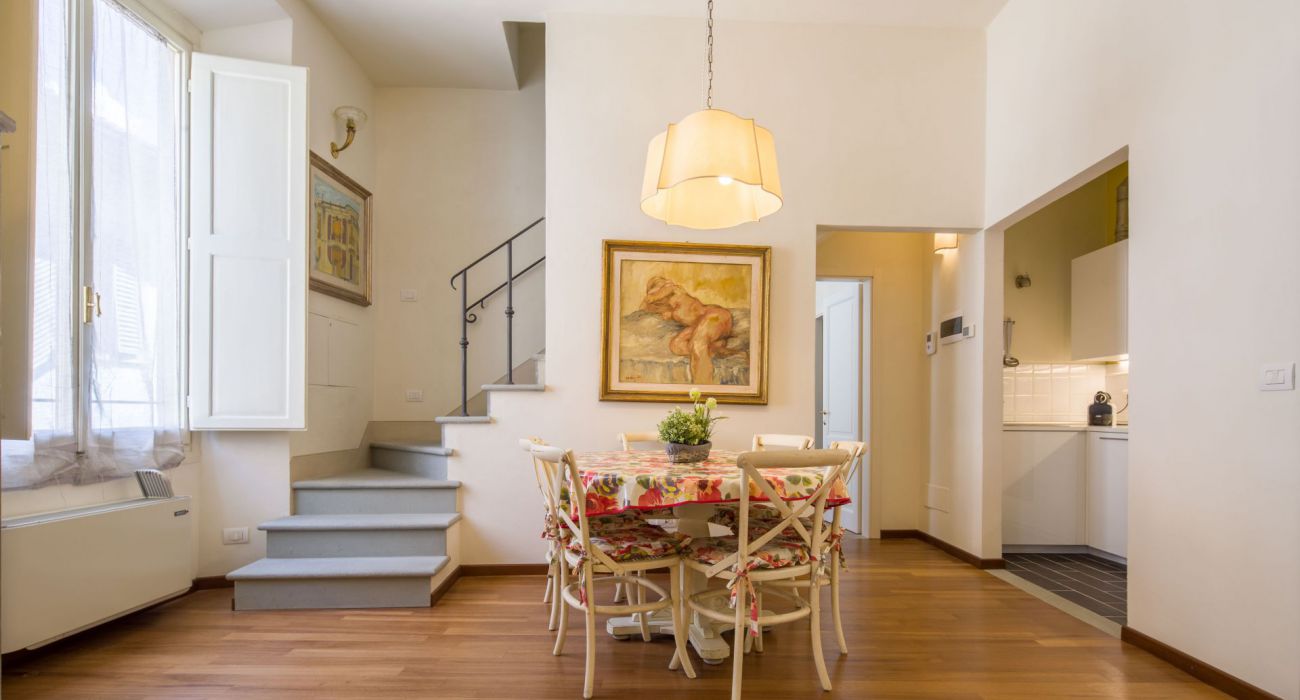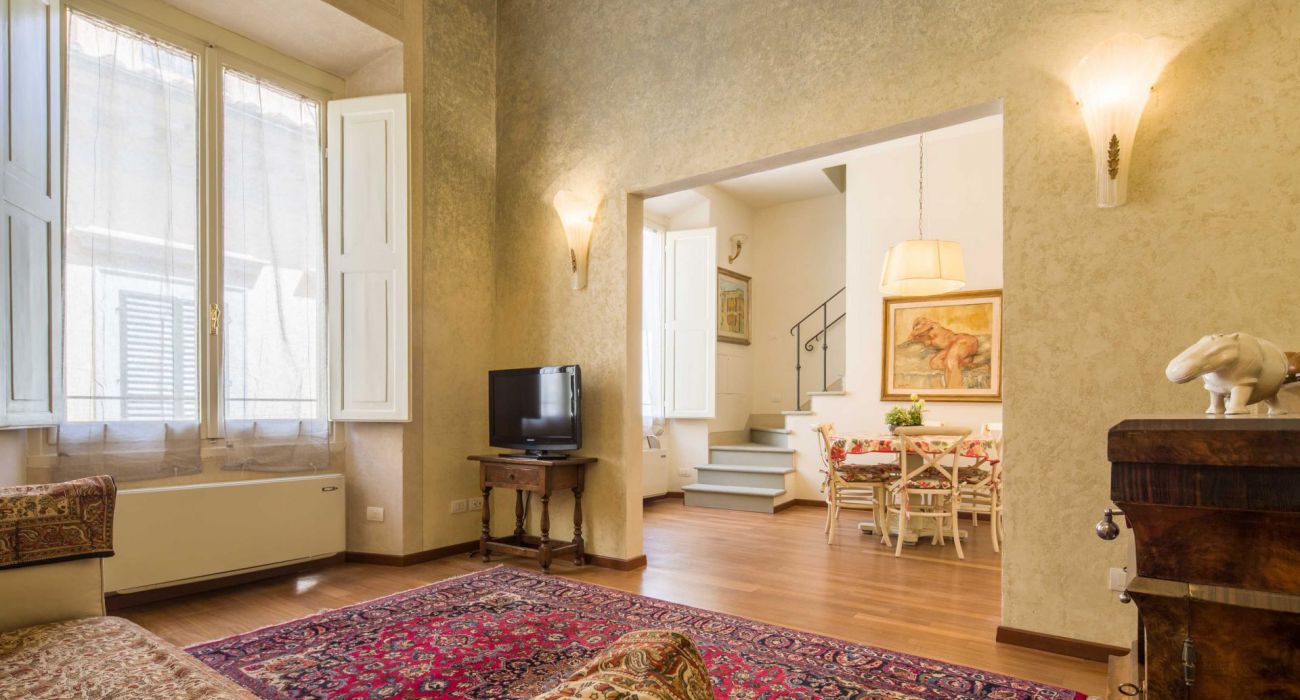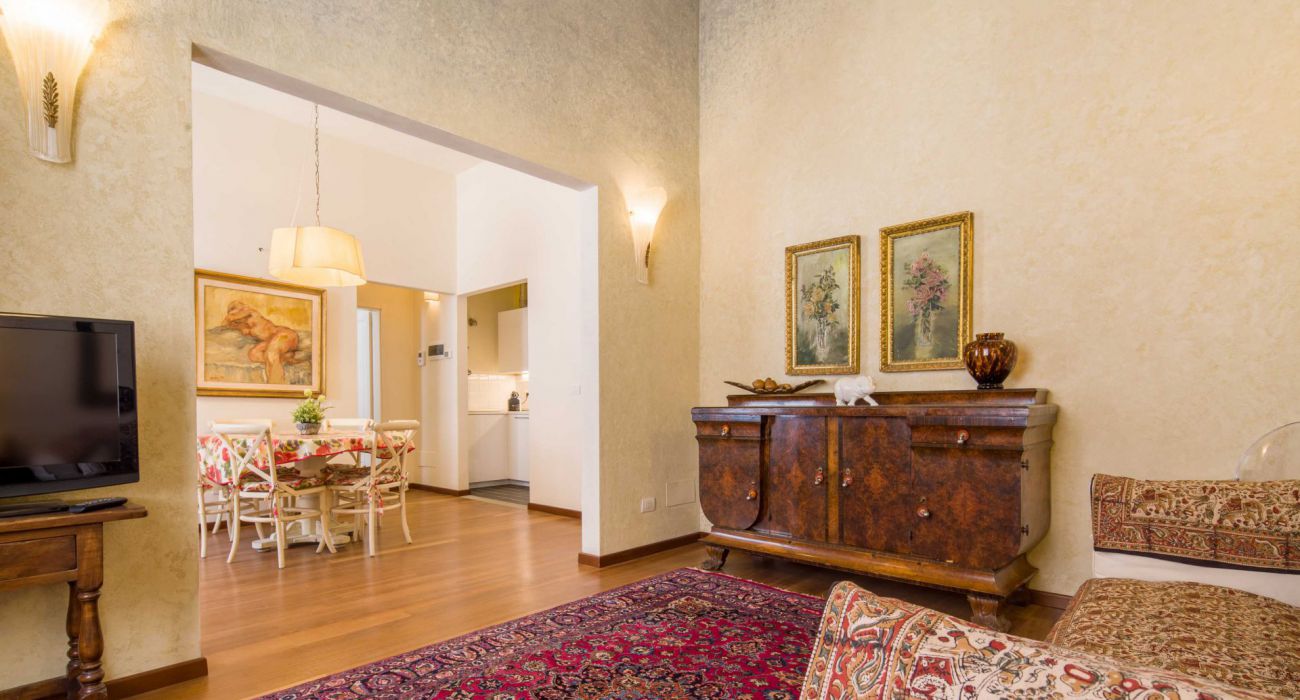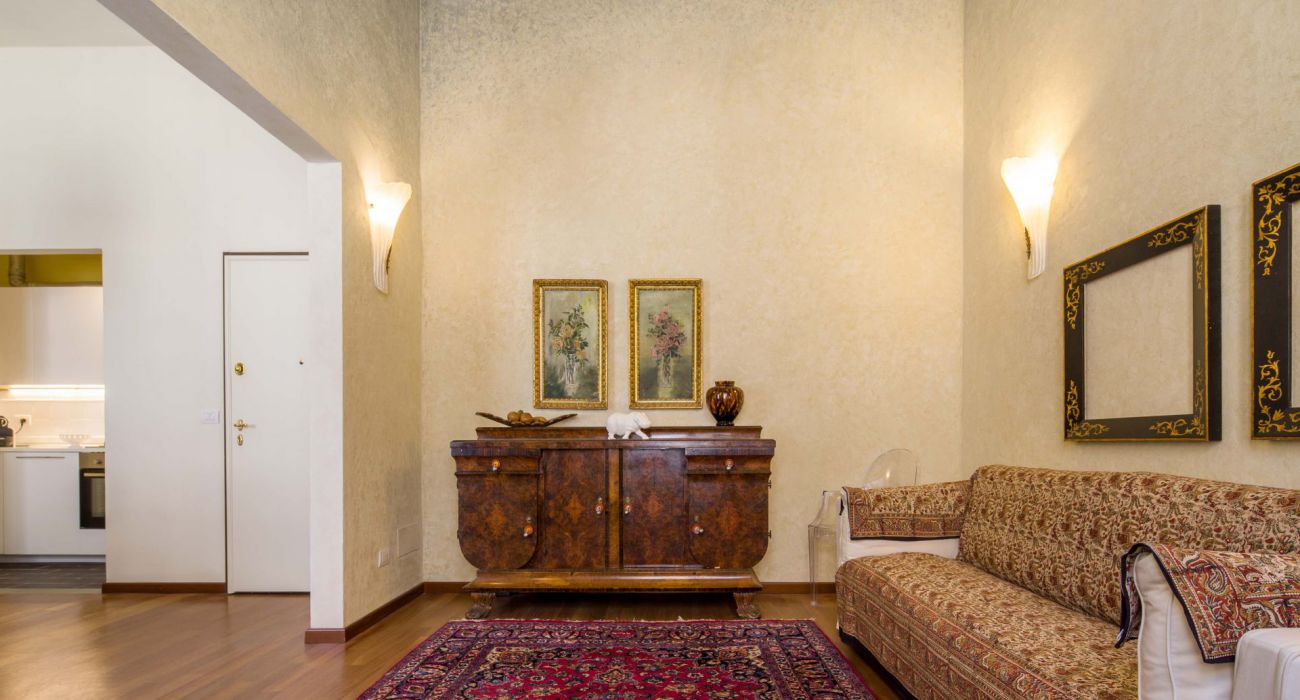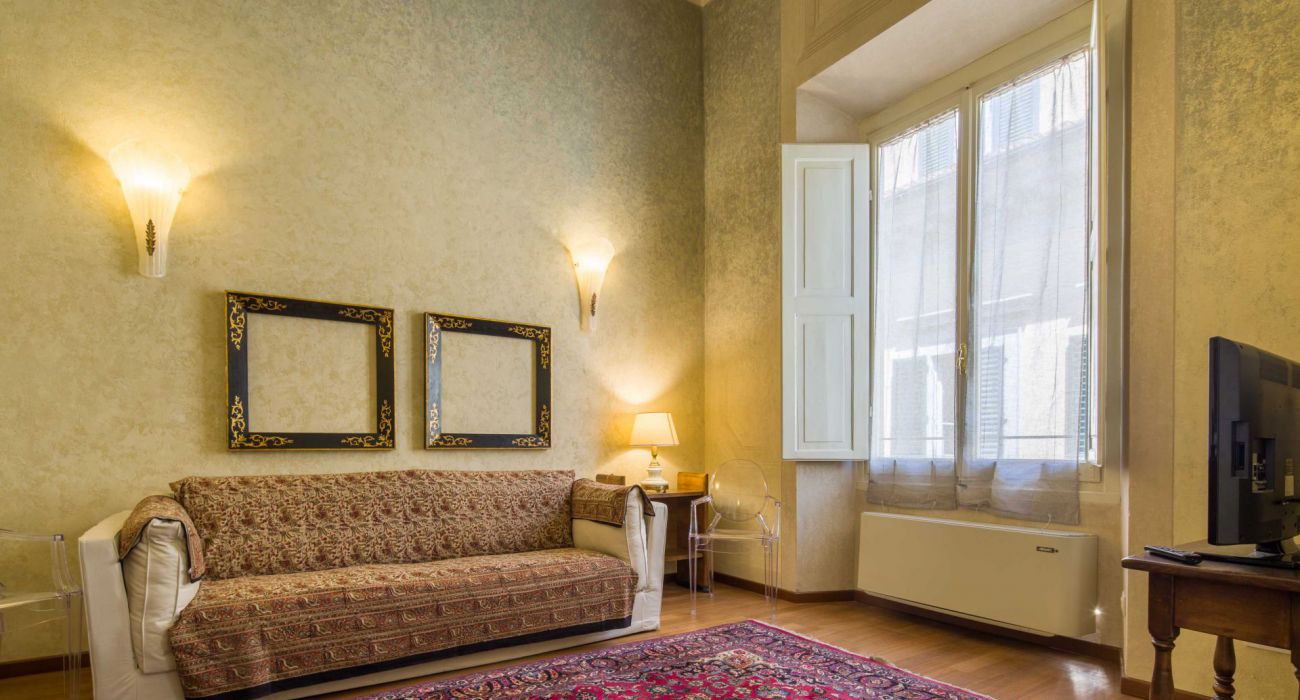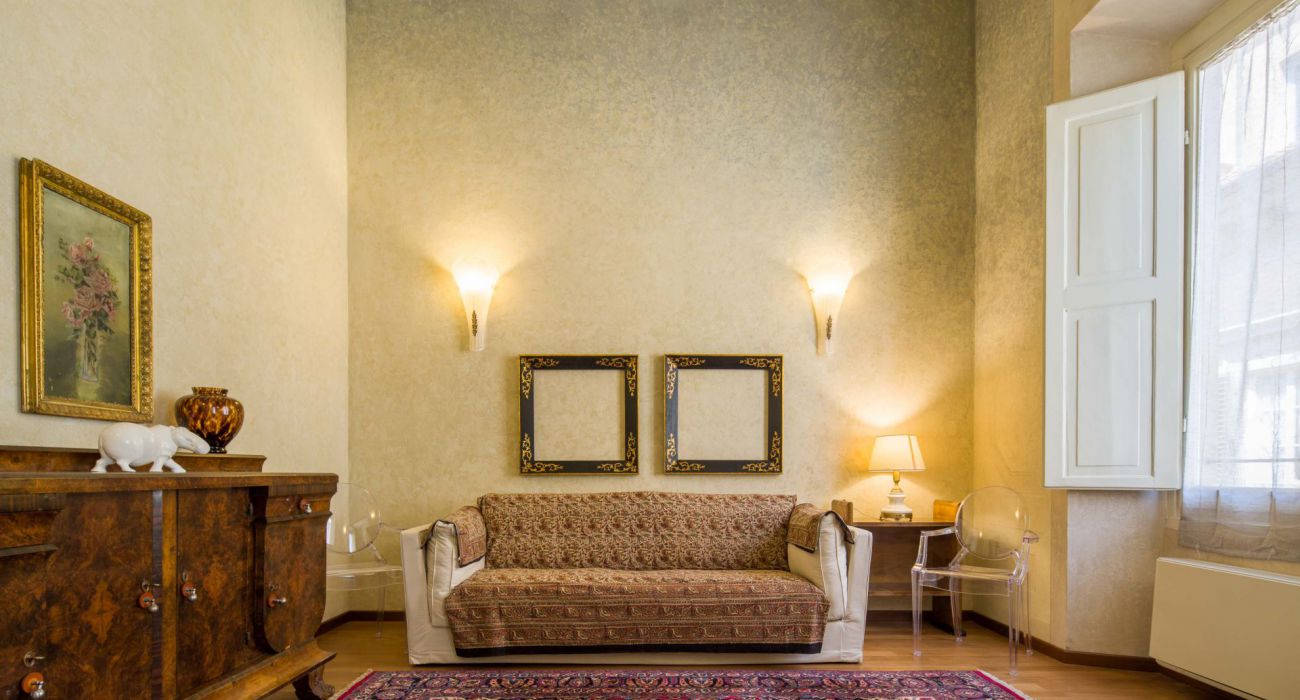 firenze
6 guests
3 bedrooms
2 bathrooms
130 sqm
This enchanting 3-bedroom accommodation is literally steps away from the Duomo, the Uffizi and Ponte Vecchio, and within easy walking distance of all the city's attractions. Newly renovated by a professional interior designer, it features a number of hand-made items, original artwork and antique furniture: let yourself be charmed by its soothing and prestigious atmosphere, and enjoy an authentic taste of Tuscan living at its finest!
Located on the top floor (with elevator) of an aristocratic Florentine palazzo dating to the Renaissance period, the property extends over 2 levels. The main level includes:
– modern, fully-equipped kitchenette
– a charming dining room with table for 6
– spacious living room with full-size couch and LCD TV
– master bedroom with king-size bed
– a large bathroom with bathtub and shower
A comfortable staircase leads to the upper level, which features:
– 2 king-size bedrooms
– 1 of the bedrooms has a private bathroom with walk-in shower cabin
From the upper level, you will also enjoy striking vistas onto the rooftops of Florence, with close-up views of three of the city's most iconic landmarks: the campanile of the Badia Fiorentina, the turret of the Bargello, and the Torre d'Arnolfo (clock tower of Palazzo Vecchio).
To make your stay even more pleasant, the unit offers a full range of modern amenities including premium hardwood floors, washer + dryer, ironing kit, dishwasher, microwave, toaster oven, kettle, etc, as well as free high-speed WiFi, flat-screen TV and a brand-new Air Conditioning system.
Capable of sleeping up to 6 people, the apartment is perfect for large families, groups of friends, 3 couples or 2 couples with children. Thanks to its convenient elevator, it is suitable for elderly or mobility-impaired guests. With an unmatched combination of exclusive ambiance, top-notch comfort, and the incredible practicality of an unbeatable location, this amazing apartment will surely be among the highlights of your Italian experience!
LOCATION
The apartment is located in Borgo Albizi, LITERALLY at the heart of the historic center of Florence. When you stay here, you'll be less than 300 meters from the Duomo (the symbol of Florence, and one of the world's most amazing cathedrals), from Piazza Signoria (the town's most beautiful square, adjacent to Ponte Vecchio and the Uffizi Gallery) and from the Santa Croce neighborhood (which is not just the famous basilica, but also the city's nightlife and entertainment hub). The famous Bargello museum is practically around the corner, and all othetr Florence landmarks are just a step away.
Not included:
– Final cleaning fee (100€)
– City tax (2,5€ per person per day)